LENOVO Yoga 700 Convertible Laptop
Jul 24, 2018
Nowadays convertible laptops are increasingly becoming more popular. The Lenovo Yoga 700 going for a retail price of $600 is a 2-in convertible laptop that brings class to your budget.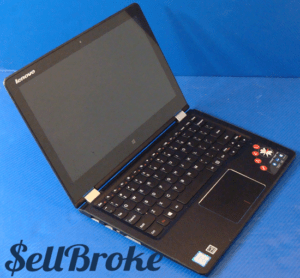 With just about 1.2kg, the Lenovo Yoga 700 11- 1ISK notebook is sincerely one of the lightest convertibles in the market. It comes in plain black and although it's plain black exterior isn't much to look at, it's got where it counts, including the latest sixth-generation CPUs, a strong 360-degree rotating hinge and simplistic design. Should this system be added to your wish list, you'd find out.
DESIGN
The Lenovo Yoga 700's chassis is made up of matte black plastic, with two big metal hinges and the silver badge on the outside being the only element breaking up the charcoal black case. The windows logo doubles as a capacitive touch home button. The rest of the physical controls( volume button, rotation lock button, one-touch recovery button, and the power button) are located on the right edge.
It has the capability of transforming between four modes; laptop, tent, stand, and tablet. It has a modern and simple design, with a 360-degree hinge that permits transitions between two modes and a very sleek profile. The notebook's compact quality leaves mixed impressions.it lacks protruding edges and uneven material transitions, with a decent build quality.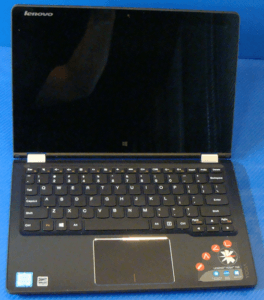 DISPLAY
It is a Windows 10 laptop that comes with an 11.6-inch FHD IPS panel of 220 nits and a 16:9 aspect ratio. It looks crisp and sharp with a resolution of 1920 by 1080P, which results in a pixel density of about 190 PPI in combination with minimal screen size, so it produces sharp pictures. The color accuracy is less than average compared with ultrabooks of similar status. The touchscreen is ultra responsive and very smooth. Scrolling and Multi-touch gestures are exact.
The viewing angles are good although the glossy coating on the panel is highly reflective and so won't be ideal for watching movies on a train or just opposite a window.
AUDIO
The laptop comes with two stereo speakers located at the bottom. On paper, the laptop comes with Dolby DS 1.0 certification, but in reality, they didn't do much to distinguish themselves in my testing.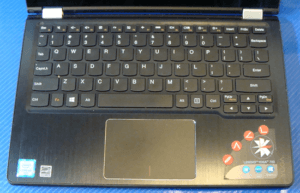 PERFORMANCE
Lenovo Yoga 700 11-ISK is designed for private use. Its performance is okay for everyday tasks like emails, web browsing, video playback, etc. It's light and efficient for light duty but don't expect much from the CPU and you'd be fine. The Lenovo Yoga 700 laptop, when subjected to geek bench measurements, scored 2060 for a single core and 4002 for a multi-core. The laptop features a 2.3-GHz Intel Core m3-6430 CPU, 4GB worth of RAM and a 128GB SSD. It has an impressive 6th generation Intel processor. When subjected to multiple 1080P video streams and also have more than 15 tabs open in Chrome, playback remained lag-free. Reduction in battery power doesn't result in a reduction of performance. It ran games like Minecraft and League of Legends hitch-freely. Just don't expect to run high-end games like Battlefield 4 and Fallout 4 as you'd be disappointed.
BATTERY
The battery can last up to 5 hours with medium screen brightness running Netflix, YouTube, and office applications. The laptop is a very efficient system which benefits from reduced processor performance.
KEYBOARD
The keyboard on the notebook is solid, and it's well spaced for a compact notebook. The feedback from the keyboard offers excellent confidence, with the only con being the absence of a backlit keyboard. I feature a large buttonless trackpad and has a pretty good surface feel. Tracking and two fingers strolling smoothly like butter.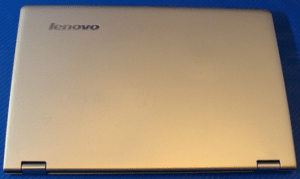 PROS
• Sturdy design • Overall high performance • It also features optional discrete graphics • Noiseless operation
CONS
• Unstable Lid • Shortened backspace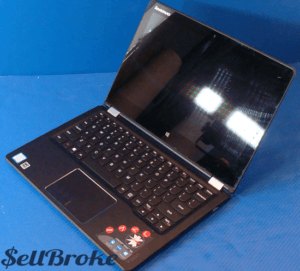 VERDICT
The only issue I encountered using the Lenovo Yoga is lack of Multi-touch. It offers a snappy performance in a lightweight 11.6-inch design. It provides a durable battery life, a fast SSD and an efficient Intel Core M3 processor that will get the job done for most applications and a robust design built to go with it. As is evidenced, the pros outweigh the cons on this Lenovo Yoga 700 11-ISK notebook.