2018 LG G7 Phone
May 02, 2018
You may, or may not, have heard the reported rumor that LG was going to be discontinued in early 2018 and here we are almost halfway through 2018 and it's finally here.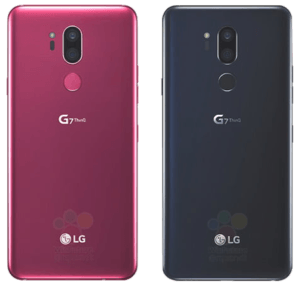 This phone is going to be really divisive because of one main feature, it's "the notch". Personally, I wouldn't even call it a feature, it is more like a characteristic. Some people hate it, most people are probably tolerant of it, and maybe even a small amount of people actually like it, but the fact remains, it's a notch.
Aesthetically speaking I much prefer devices that don't have notches. There are a lot of phone companies out there that actually take advantage of the notch, like the iPhone X, it actually requires a notch because there's just no bezel around the bottom or top. However, on the G7 there is a bottom and top bezel and it seems like LG just put it in for aesthetics. Like they somehow thought that this would look good with a notch.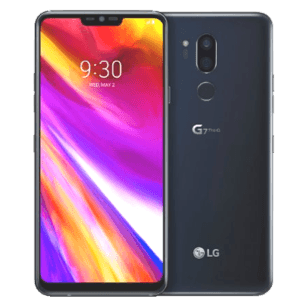 Here's the thing, there are a lot of Chinese phone manufacturers out there that put a notch on their 2018 phones just so they resemble an iPhone X. Since they don't have designing and engineering teams making their phones, I kind of get it. They seem to just go with what is working in the retail markets. However, that's not the deal with LG.
LG has good innovation, in fact, they are strong with innovation. That's why I wonder why they are including the notch. It bugs me that it's there and right off the bat, I don't like this seemingly useless notch. The good thing is is that you can kind of hide it with their software. There is a feature in their settings where you can basically turn the whole top of the screen black and it essentially masks the notch. Now, in order for this to work that black has to look really black and fortunately, it does.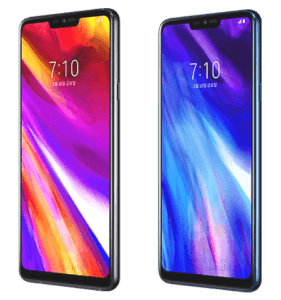 It hides it well because the screen is incredibly good. It's a 100% DCI P3 color gamut with 1000 nits. The blacks on this phone look super inky and the colors are very vibrant as well, to the point to where it can be mistaken for an OLED panel, but it is an LCD screen so you don't have issues like you do with OLED screens. It definitely has a nicer screen than the previous generation. It's very similar in appearance to the Galaxy S9 screen. It's a really nice 1440p panel.
The speaker here on this guy is really loud. They claim it's 10 times louder than some of their competitors. It seems to be accomplishing this loudness by taking advantage of its resonance chamber and this is supposedly there to amp up the bass levels. Since it's an LG flagship phone it has their Quad DAC in here. If you are an audiophile you are going to love the headphone jack and that improved audio quality coming from that jack.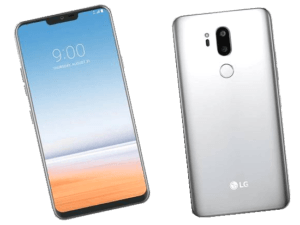 LG has also added an Assistant button on the side and this actually launches the Google Assistant. You cannot remap it but you can turn it off. It is kind of like Samsung has their Bixby button, but this one launches the Google Assistant.
Again the camera is using a two-lens system with one of them being a wide-angle lens. Personally, I absolutely love phones with wide-angle camera lenses as the secondary lens. Due to lack of time using this camera I don't have too much detail to get into right now, but it does have this AI feature where the camera tries to analyze the scene that you are looking at and then it will adjust the camera settings to best optimize a shot. It's in the very early stages of the software and I wasn't able to test this camera thoroughly but the idea of it is pretty neat.
There are some other cool features to this phone like the Snapdragon 845, IP68 waterproofing, and it's all going to be 2018 flagship feeling, a fingerprint sensor on the back and an iris scanner. The battery is a 3000 milliamp hour pack and it is not particularly big, but since the screen uses about 30% less energy than the previous model, makes it so the battery life is actually a bit better than you may expect. Just do yourself a favor and don't expect it to be amazing and you'll be fine.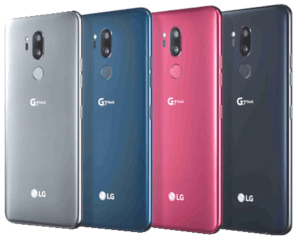 So, here are some first impressions of this phone. The hardware is great, it is an LG flagship and they are usually pretty good with hardware. It's got some really unique features. I really like the LCD screen on it, it's probably the best LCD screen on the market. It's got the wide-angle lens and really good audio quality from the quad DAC. These are features that are relatively unique to the LG flagships.
As mentioned before, the notch is something that I feel they could have gone without. I don't feel that adds much, if anything, to the phone, but it's there, and it is what it is. In short, the quality of this phone is good, the technology is good, and if it finally releases and it's priced well, I think it's a good option on the current market.