Buying A Used MacBook Air Is It Worth It?
Apr 18, 2018
Hey guys, if you've gotten this far along then you're probably wondering if it is still sensible to buy an old MacBook Air (MBA). Yeah, the same one from 2014. I actually had one up to a year ago when it finally crossed the Rainbow Bridge for electronics. I must say, that the time that I had it always felt relevant and that was as recently as mid-2017. But is it actually worth it now in 2018 to pick up? You decide...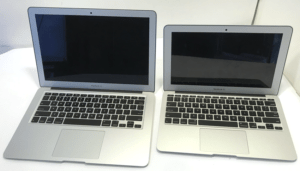 This is the 2014 Apple MacBook Air. The good thing is the design is not all that out of date. You're still getting the solid aluminum chassis which still feels good even by today's standards. The MacBook Air was king of the first ultrabook. Even though it might not be as thin as something like the 12" MacBook (MB), it's still going to be much thinner than a majority of laptops out there, and you can pick one up for about $500 on eBay.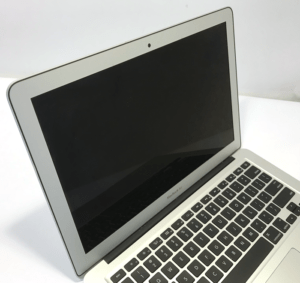 Display
Where you can really tell the MBA's age is with the display. The 11" MBA is rocking a 1366 x 768 panel. It's not Retina quality and it's really not all that great, even on a small display of 11". The bigger issue is that it is a low-quality TN panel. The color is not great, there is very little contrast and the viewing angles leave a lot to be desired. At this point, it kind of feels like a $200 - $300 budget laptop that you would buy today. Don't get me wrong, it's not going to be a deal-breaker, but when you pick up an MBA in 2018, the low-quality screen is definitely something that you're going to notice.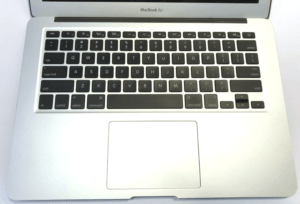 Keyboard and Trackpad
Something that hasn't aged too much is the rest of the inputs. The keyboard is still better than the stuff like the 12" MacBook, in my opinion. It has good spacing and it's still going to be backlit. Event he trackpad is going to better than most Windows trackpads of today.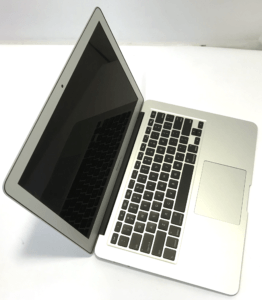 The real only difference between this and a newer MacBook trackpad is going to be that you can't actually click on the front as opposed to the Force Touch that you get on the newer MacBook Pros (MBP) and maybe it's going to be a little bit smaller. Besides that, you're getting every little bit of the functionality and every bit of the smoothness that you would expect from a MacBook.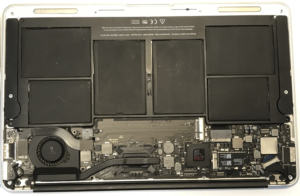 Specs
If you take a look at the specs you will notice that it won't actually be all that much out of date. This is going to be powered by a fourth-generation Haswell processor. Most of the MBs had core i5s, and for the most part, the performance is not going to be too far of a modern computer. Especially in more normal, less super demanding tasks. We all should know by now that we aren't going to be gaming on a MacBook of any model. However, for normal stuff, it doesn't really feel that much slower.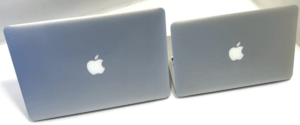 One thing that you should keep in mind is that the older MBA only had 4GB of RAM. It will be usable, but if you're able to find a model with 8GB out of the box. That is going to make things a lot better. If you don't get one that was upgraded from the start, you are only going to get about 128GB of storage as well. To be fair, it is a PCIe SSD and it's actually going to be a lot faster than a lot of SATA drives, but if you want to do anything serious, you better have a lot of external storage available.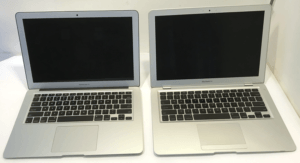 Performance
You probably shouldn't go out and purchase a MacBook Air if you want to do some type of heavy video editing, but if you are working with apps like Final Cut, as well as ProRes, both of which are very well optimized to work on this kind of hardware, you will find that it will actually be usable.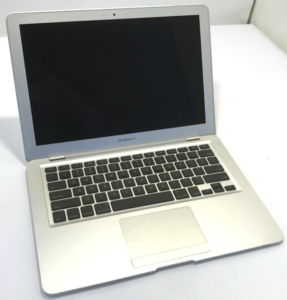 One of the nice things about going with a 2014 model of an MBA vs an earlier one, is that it does have the Intel Haswell processors. Now, this was the last time that there was a huge leap in battery life. When this MacBook Air was brand new it was able to get 6-7 hours on a single charge. Today, with a slightly older battery it'll probably only yield about 4 - 4.5 hours. Considering that this is an older laptop without a user-replaceable battery, having that type of life in an older laptop is going to be super helpful.
Also, since this was a premium laptop in its time, it has an 802.11 ac WiFi. You will need that too since there is no Ethernet jack. But it's still going to have fast Wifi like any current laptop of today.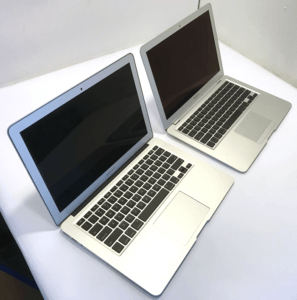 Conclusion
There are two ways of looking at this. On one hand, it's pretty crazy that a nearly 5-year old laptop has held almost half of its resale value. But, on the other hand, it kind of makes sense. When you compare this to something brand new 13" MacBook Pro, which is way over double the price, you've got a lot of the same features, despite the garbage display. If you are using it for lighter stuff you're really not going to notice a huge difference. Obviously, a couple of things you would be losing are the newer processors and the better battery life. But I think for most people, especially considering the price, it's actually not going to be a bad pick up.