Sell us Your Laptop and ship it with FedEx
Mar 10, 2018
Thank you for checking our website and considering selling your laptop to us. We will do our best to exceed your expectations. We are happy to say that the number of our loyal customers is growing. That's because we offer good prices for used and broken laptops and we care about your business. Turns out that many of our new customers had already pretty bad experience with other recycling businesses and their expectations are low. So once they experience our service they don't look any more and they spread good word inviting more people to use Sell Broke.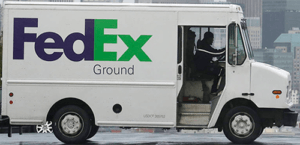 Who's better
We want to share our opinion about the shipping companies we use to have your laptops mailed over to our office. We offer free shipping for all devices that have some value reflected by our online quotes. Additionally free recycling is offered for electronic devices that don't have value anymore. Two couriers that we use are FedEx and UPS. Going through the checkout on our website you will notice that FedEx is preselected, and that's not by accident. This brings us to the subject of today's post. Without hesitation we can tell that we prefer FedEx despite slightly higher price which we take on ourselves by prepaying the postage used by our customers.
We do offer UPS and alot of our customers still make that selection as well.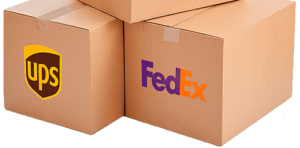 Why FedEx?
Aren't those two companies almost identical? First impression is that they are. UPS seems bigger and therefore can afford to beat FedEx in the price game. But the advantage ends there.
FedEx offers better service all across the board. Better handling of parcels and better customer service if you need any help. This material is solely based on our own opinion made up over the course of ten years since we started our operation under the name Laptop Trader Express. Down the road we expanded and renamed our business offering to purchase wider selection of electronics.

Quality service
Since the beginning in 2008 we used FedEx and UPS thousands of times and it feels like UPS has gotten much worse when FedEx managed to get better. If you're not decided whom to use to ship your laptop we advise you to use FedEx. Even though it will cost us a little more. But it makes more sense for us to pair our high quality service with a higher quality carrier.
You still need to be conscious and pack your laptop well for safe transit. But even if you do that and the package will get damaged UPS will go out of their way to find ways and reasons to deny any claim. FedEx is pretty good and stand behind their work and will correct their mistakes if any occur. It doesn't surprise us that rather expensive Apple uses FedEx and cheap Amazon goes with UPS. You get what you pay for.

Conclusion
We strongly believe that FedEx will be growing and getting loyal customers while UPS will continue to play their tricks and will ultimately loose.
Regardless your choice we appreciate your business and will always strive to make you happy.