So, before I begin here, allow me to say that the LG GRam is still one of my favorite ultrabooks out there today. We've spent a lot of time reviewing this device over the years and we always really like it. But as with everything, it's not perfect. And it's also our job to point out things that we didn't like so much and maybe shed some light on those issues for a consumer like yourself. Since this is a device that gets updated frequently, I try to stay on top of things for you. It was only in late 2017 that LG updated the laptop, and here we are with yet another update. Three months later we have another update, but this particular update has been one of the more substantial ones. LG changed quite a bit of the hardware.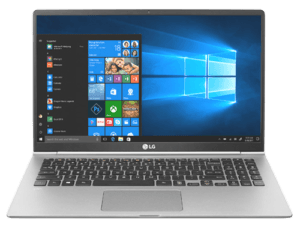 Today, I am going to mainly be talking about the 15″ LG Gram. I think this is one of the more unique laptops that LG makes because they are putting the U processor into a large screen chassis. This is a very workable unit because some people want a bigger screen but don't want to have to pay for the larger processors. So this U processor being in a bigger chassis actually fits that type of person really well.
Build quality
A lot of people review this laptop and rightfully so, it's a really nice device. Unfortunately, not everyone talks about its drawbacks, so today, I want to break that mold a little bit. First, let's cover a few things that haven't changed. The chassis seems to be the same one from the last generation, but it now has the new mil-standard 810g and that makes it look like its a badass. Mil-standard is its military grade standard classification that indicates that is should have a higher degree of stability. Though this unit is a bit tougher, the "mil-standard" classification isn't really held to any stringent standard that is super tough to achieve.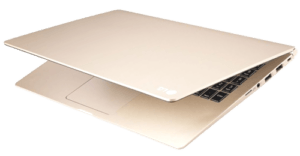 Many products have this classification because it's not that hard to get. This isn't to say that it isn't a well-built machine, because it is, considering its weight. Do keep in mind that its main advantage is that it's a really lightweight laptop. Anytime I pick it up it feels so super light, especially since it has a 15″ screen. In order to achieve this lightweight factor LG has to use weaker materials… yet it's "mil-grade", OK.
Getting inside
Something I've always had trouble liking about the LG Gram is its incredible level of difficulty to gain access to its insides. It's only a removal of 8 screws, but 4 of them are under rubber feet that never really go back into place with the same gusto as they had originally. It's definitely possible to get inside of this guy. But you really need to take heed to not break any of its tabs.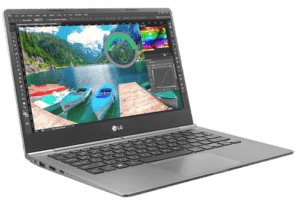 Speakers
Once' you're inside you'll see that the speakers look like they have been upgraded, and though technically they have been upgraded, they basically sound the exact same as they did in their previous years. They may be a little bit louder, but the sound quality didn't improve any. It's odd that they didn't put in bigger, stronger speakers since there is so much extra room around them. They certainly had the space to do so.
Keyboard
As far as the keyboard goes it hasn't changed either. It isn't a great keyboard, but it's certainly decent. However, when compared to some other ultrabook keyboards out there, there are better ones. It has good spacing, backlighting, and layout. But some may find that the key mechanisms are softer than they'd care for.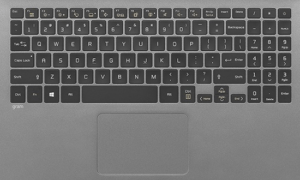 Charger
Another thing that hasn't changed is its barrel plug charging port. The strange thing is since you're spending between $1600-$2000, you would think that LG would provide a USB-C charger since it does support it. Instead, they only give you a barrel plug charger.
Screen
The last thing that hasn't changed from the previous version is the screen. It's a good 1080p touch panel screen that has decent color accuracy with sRGB and Adobe RGB st 87% and 69% respectively. At 290 nits it could stand to be a bit brighter, but that's just my opinion. It's not that it super dim or anything like that, it's just now in 2018 we are seeing ultrabooks coming out with brighter and better screens.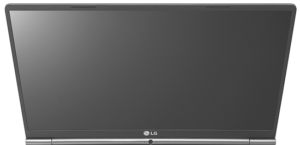 New trackpad
Now let's step into some of the things that have changed. The trackpad is a bit bigger and it's always had a great feel to it in the past. Now it is supported by Windows Precision drivers and the experience is just that much better now.
Webcam and fingerprint sensor
LG also finally moved the webcam's positioning. It's always been down on the bottom giving you that up your nose look, now it's up top in a more traditional space.
They also changed the positioning of the fingerprint sensor. It used to be in the trackpad, but now it's up and away from the trackpad and located on he power button. It's not a huge difference, but to me, that just seems to make better sense.
Ports
The biggest change is the inclusion of the Thunderbolt 3 port. Now that it supports T3 it makes it much easier to use some more peripheral devices. It's odd that they added T3 but didn't change any of its printing on the side of the unit and instead only placed a T3 sticker on the palm rest.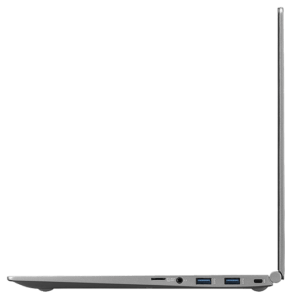 Battery
Another thing that LG has changed inside is the battery. It now has a 72 watt-hour battery, which is pretty big for an ultrabook and you should be able to get about 8-9.5 hours of life on a single charge with the screen at about 3/4 brightness. If you are wondering why the life isn't longer given the bigger battery it's because it's powering a 15″ screen and a bigger screen means more juice.
Performance
Now comes the time where I think this laptop may have some issues. Let's talk about performance. This device uses an 8th generation U processor. If you stick to the regular stuff that people do on an ultrabook, it's great. It has good performance, good multi-core performance and put simply, it's a really good computer. However, if you want to play games on this laptop, you may want to think again.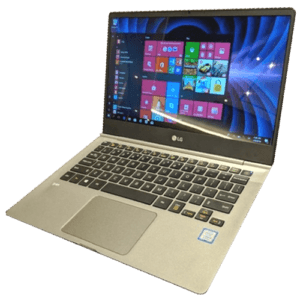 Graphics card
The default graphics card used is an Intel UHD 620, and with the lowest graphics setting of 720p you can squeeze out between 45fps – 90fps, depending on the game. In short, it's not an awesome GPU to game on. However, since it has a T3 port, you'd think that you can just hook up an external GPU and you're good-to-go. The problem is, is that this CPU was not designed to run at full-tilt for extended periods of time like it would do in a gaming atmosphere.
The problem is the extreme throttling that comes with hooking up an external GPU. The unit only has a single fan. That's fine when doing ultrabook type of work on it. But for gaming, that's just not sufficient enough to handle the load. Pretty much every other ultrabook on the market that has a T3 port has two fans for cooling; the HP Envy, the Razer Blade Stealth, the XPS 13 all have two fans. Playing games on a thermally choked CPU just isn't worth it. This unit has great internals, like 16GB of RAM, two 256GB SSD NVME drives, and it has 4 lanes of PCIe support on that T3 port, but it's not a good gaming device.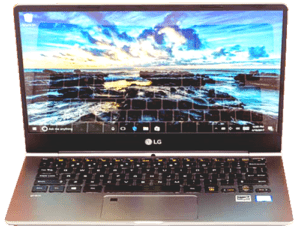 Conclusion
If you are thinking about buying this laptop to do the normal activities that an ultrabook can provide, then you're doing it for all of the correct reasons, but if you are wanting to also game on it, this probably isn't for you. Otherwise, this is still a really nicely performing machine and it still rates highly with me; just don't get your hopes up to get any gaming tournaments accomplished with this 2018 rendition of the LG GRam.