We all like to have the newest gadget on the market, don't we? Of course, we do. Having the newest and greatest device gives us a sense of accomplishment and fitting in. Some would say that you're just trying to keep up with the Joneses, and in most cases, that's probably true. But, what if I told you that you could get an iPhone X Clone/Knock-Off for $160 ? How would that make you feel? That might make you feel pretty dope. Anyhow, without further ado, let's take a look at the Oukitel U18 Chinese iPhone X knock-off.
Unboxing this phone
The idea here is that it's going to be one of the very first phones that will actually have Face ID, and also has "the notch". When unboxing this phone your first impression will probably be that it's an Android, but once you take off the front screen protector, you'll see that it does indeed resemble an iPhone X. You have the notch and it's not actually that far off in appearance. It comes with a rubber case already installed, once you take that off you'll see that the back is a bit different.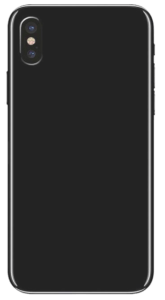 You will see that it does come with the dual-cameras and also something the iPhone X doesn't have… a fingerprint sensor located in the center of the phone back under the cameras. Also like the iPhone X, there is a USB-C port which is close enough to a Lightning connection, but what you won't get is a headphone jack, even though the phone is clearly thick enough to fit one. The phone uses iPhones charger.
Weight
I was surprised at just how heavy the phone was. Part of it is because it is so thick to house such a large 4,000mAh battery. When you put it side-by-side with the iPhone X, it really doesn't feel like it has the same degree of polish and a flagship feel to it. Obviously, the real iPhone X is rocking a glass back versus a plastic one on the Oukitel.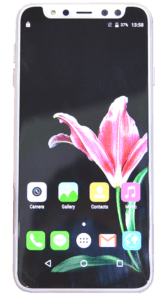 Google Apps
One thing that comes as a surprise is that it has Google Assistant built right in. That was something I definitely was not expecting on a $160 low-end budget phone. If you were thinking that originally it is an Android phone, you'd be correct. It runs Android 7. With the U18 totally setup it actually looks like a fairly stock-looking Android. There are a couple of strange apps that come pre-loaded, but for the most part, it looks pretty straightforward.
The notch is a little bit interesting. Putting this U18 side-by-side with an actual iPhone X and you'll see that they actually look fairly close. So, especially with the notch, while it's a little bit bigger, it's actually not that far off in size. However, compared to the iPhone X, it does have a big chin. One of the nice things is, is that Android actually does have native support for the notch.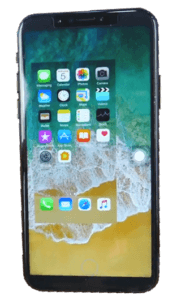 In an app like Google Maps, you can actually see that you do get pretty much the full-screen even though it is going to be a little bit greyed out on top. This is also shared with something like the Essential phone. Even though it has a much smaller notch that's just for the front-facing camera, it actually does take advantage of the notch in interesting ways, so it's not like that space is always going to be wasted.
Functionality
You're getting pretty much the same sort of setup with your icons up on the top right as well as your time up on the top left. The only thing that I would say is a little bit weird is the fact that even though it is curved, it won't be the same as the iPhone, but at first glance, it looks very, very close.
One of the strange things with the iPhone X is if you pull down from the center you are going to get all of your notifications, and down from the top right you're going to get your control panel. On the U18, if you pull down from the sides you'll get all of your notifications, but if you pull down from the middle, you won't get anything.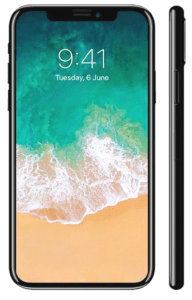 Specs
Considering that this phone sells for only $160, inside it actually has some pretty decent specs. The 4000mAh battery is going to power the octa-core processor with 4GB of RAM and 64GB of storage. When it comes to the screen, you're getting a 5.8" display with a resolution of 1512 x 720. This display is definitely on the lower-end of things, and though it won't blow you away with its looks, it is still a pretty decent panel. It is pretty bright and the colors are OK. The viewing angles aren't that great though.
In addition to the notch, you're also going to be getting Face ID, or at least some simulation of it. It does come with a notice that similar shapes or items may unlock your phone with some success. Based upon first impressions, this feature kind of works, but if you have a decent enough selfie on another phone you can test it for yourself and you'll see that you can gain access and unlock your phone without your real face as an unlocking device. Security is just a tad bit compromised. Thankfully, you don't have to rely on Face ID because it does have the fingerprint sensor on the back.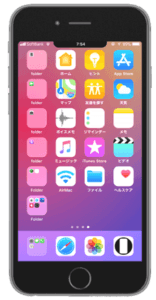 Compared with iPhone X
When you put this U18 next the flagship iPhone X, they look nothing alike. However, the U18 is rocking the same, at least in theory, rear-facing cameras. You'll also note that the phone interface is exactly the same as the iPhone's. When doing side-by-side photos you'll notice that the cheaper phone just doesn't produce as much detail and the iPhone does. That should be totally expected. Also, the video playback on the U18 is a bit choppy and the blur-mode is literally just a blurred edge around the photo and sometimes it even looks like the entire photo itself is blurred. Needless to say, the dual-cameras on this Android knock-off aren't even mildly similar to what they reproduce.
Conclusion
So, what do you think, should you pick up the Oukitel U18 for only $160? For some parts, they did a really good job copying the iPhone X. The notch was better than expected and over the next couple years, we will probably see Android doing a lot more with the notch as developers get a grip on its functionality. However, the Face unlock and cameras are just an overall fail. But then again, it's only $160, what would you expect?