Doogee Mix 2 - Don't Buy this Phone
Feb 20, 2018
Though most of the time we are giving reviews and insights into tech that we think is good and decent enough to pick up. But sometimes we need to also give you the heads up on devices to avoid. This is one of those instances.
The Doogee Mix 2 is a $200 smartphone coming off the heels of the first Doogee Mix that we had earlier reviewed as a good budget smartphone, but it's successor, not so much. With a 6" AMOLED 1080 x 2160p display, 6GB of RAM, 64GB plus a microSD for storage, a 4060 mAh battery, with a 16MP and a 13MP rear camera and two 8MP front cameras, a fingerprint and Face Unlocking security, USB-C charging, it really looks good on paper. It's also built pretty well. It won't win any awards, but it's got a decent build to it. It also comes with a lot of accessories. That seems to be the norm for inexpensive phones. You get a case, two screen protectors, and a USB-C headphone adaptor. This all sounds good, right? Well, let's see.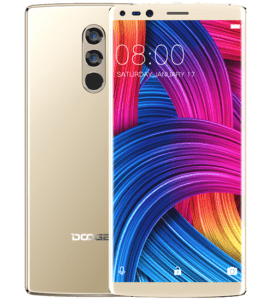 Usage
Let's talk about the actual usage of the phone. The fingerprint sensor is not bad, it's pretty quick. They also include a feature that gives you Face Unlock. However, this face unlock is terrible. I don't know why it's so bad, but even in ideal lighting situations, it would often fail. I'm talking about a 30% failure rate. Obviously, I wasn't expecting Face ID from the iPhone, but I thought that it should at least work most of the time. Definitely, don't buy this phone for the face unlock feature.
CPU
The CPU is a reasonably fast one with a processor that kicks out decent benchmarks. It's clearly slower than the major flagship devices out there. The overall performance is good for playing games, multitasking, it feels fast. With 6GB of RAM, it is going to be nice, but I'm not super impressed. It's not that it's not good, it's just that there are so many cheap phones out there that are just as fast as this one. So it doesn't really stick out for being an amazing performer.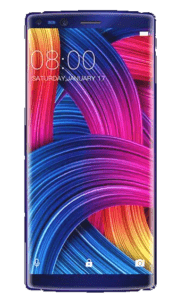 Screen
The screen, on the other hand, is awesome. It's an AMOLED 6" display so it's big, bright and colorful. It's one of the best screens you're going to find at this $200 price point. That being said, if you go to the website the renders make it look like it's completely bezel-less, and in reality once you get this phone in your hand and look at it in comparison to the web photos, you can tell that on the website they really enhanced it to look bezel-less, when in fact it's not. It's still a decent looking phone, it's not quite as good as the renders make it out to be.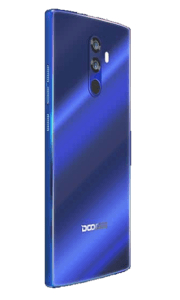 Battery
The battery life is good due to its 4060 mAh battery, it's bigger than a lot of other phones, but it only yields a decent battery life. It's not amazing. It also does not support quick charging of any sorts. So, if you're sitting on a completely dead battery, you better put aside about 3 hours to get it back to 100%.
Speaker
The mono speaker on the bottom doesn't sound particularly good, and there's no headphone jack. There are also three really big things about this phone that bugs me. The camera. I was expecting a pretty bad camera since it's a $200 phone, and the Doogee Mix 1 had a pretty bad camera. This one, well it didn't disappoint. It's a bad camera. The daylight photos are OK, you need to have a really steady hand due to the lack of image stabilization and low-light photo as are basically unusable. We saw this in the first Doogee Mix phone.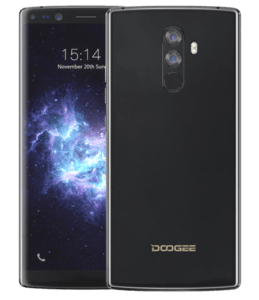 The thing that I really find strange is that there are two cameras on the back but the second one isn't used for telephoto, or monochrome, or anything that we could find. I'm not clear what it's even for. Maybe it's some type of dummy camera. But either way, the image quality isn't good on the front or the back cameras.
Call quality
Another thing that is bothersome about this phone is its call quality. Now, it's a phone, so call quality should be pretty decent. it has bad speaker volume, bad speaker quality, it's just overall not great.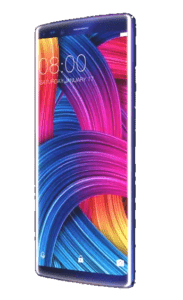 WiFi signal
The most annoying aspect of this phone is its WiFi signal. To me, it doesn't matter how great everything on a phone is, if it doesn't have a good WiFi connection, it's just basically useless. Most people these days are using WiFi connections on their phones and this one is just bad. It's so bad that if you're further than 15-20 feet from your router you're going to experience signal loss.
Conclusion
If you're into paying $200 for a super nice screen on a phone that doesn't really amount to much more, then maybe this one is for you. But for everyone else out there, there are better budget phones out there for you.