Top 5 Ultrabooks for 2018
Feb 10, 2018
Today we are going to present to you fine readers another top 5 gadget list of 2018. It's going to cover the Top 5 Ultrabooks for 2018 to have so far. So, without wasting too much time, let's get this going, shall we? These are the best ultrabooks that I feel deliver the best value for the best price. You might not agree with all of our picks, but this is what we have for you to think about.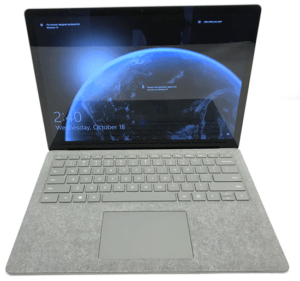 Microsoft Surface Laptop
Starting off the list at #5 is the Microsoft Surface laptop which is a full-on traditional laptop designed by Microsoft. From the Italian imported decorated keyboard, to the gorgeous 13.5" 3:2 PixelSense display, there's a lot to like about this Surface laptop in terms of design and aesthetics. When you spend a little more time with this machine, you'll find a computer that is actually a lot more competent than Apple's more expensive 12" MacBook.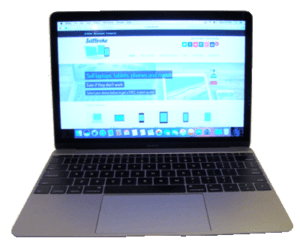 You're getting a minimum of an Intel Core i5 processor, 4Gb of RAM, and Intel Graphics 620 and a 128GB SSD. This can also be scaled way up if you prefer. The main concern about this laptop is that is running Windows 10S, which definitely limits the things that you can actually do on this machine. I really feel like Microsoft should have put the full version of Windows on it to make it as functional as possible. But it's maybe a trade-off you're willing to make considering how well designed this laptop is.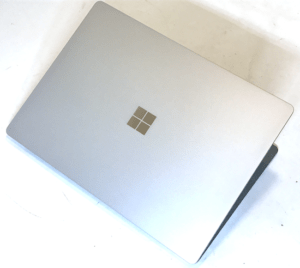 Sell Microsoft Surface Laptop
Asus ZenBook 3
Number 4 goes to the Asus ZenBook 3. This is another computer that is going to make you think about the MacBook Air. This is one of the thinnest and lightest laptops out there. It actually packs a pretty decent punch. You're getting an Intel Core i5 or i7 processor, 16GB of RAM, 512G of storage. The screen looks really nice since it's a 12.5" full-HD display.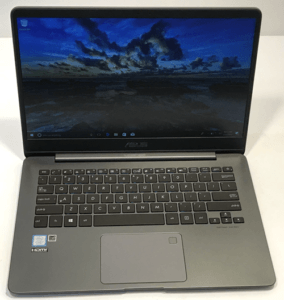 There are a couple trade-offs you're getting with this laptop. First is the keyboard. Asus tried to do what Apple did with the butterfly keys, and they clearly did not quite succeed. The keyboard was left feeling kind of mushy. Also, the fingerprint scanner for this laptop is in the top-right corner of the trackpad. This makes navigation on the trackpad a little bit more cumbersome when you constantly need to avoid the scanner.
Another thing that you'll be very familiar with if you use the 12" MacBook is the very limited number of ports. You're just getting a single USB-C port. I guess Asus figured that since Apple was doing it, it was OK to do so as well. It is definitely very inconvenient only being able to plug one thing in at a time. Overall, though, if you are in the market for a laptop that is super thin and as light as this one, you're going to have to be OK with some trade-offs. The trade-offs that the ZenBook 3 makes, really aren't that bad.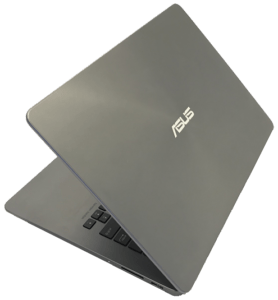 Sell Asus ZenBook 3
Lenovo Yoga 910
Coming in at #3 is the Lenovo Yoga 910. In my opinion it could be the very best flagship 2-in-1 that Lenovo has ever made. You're getting a starting configuration with a 1080p touchscreen, a speedy Intel Core i7-7500U processor, a respectable 8GB of RAM, and a 256G SSD. However, what's really impressive about this laptop is the fact that Lenovo kept the Yoga 900 same frame size and fit the larger 14" screen inside.
The trade-offs you're getting with this laptop is the fact that it heats up and gets loud fast. Also, the battery life is definitely not close to Lenovo is advertising at 10 hours. Unfortunately, you're really only going to get about 4.5 hours out of this battery. Especially if you're watching movies or anything that keeps the screen active the entire time.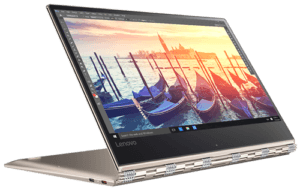 Speaking of watching movies, the Lenovo Yoga delivers a really amazing picture. It's got much slimmer bezels than before, and the laptop also sports really amazing speakers.
So, there are really a lot of good reasons to go out and get this as your ultrabook pick for 2018.
Sell Lenovo Yoga 910
HP Spectre x360
Second place deservedly goes to the HP Spectre x360. This is an amazing overall computer. It's among the first to support the 7th generation Kaby Lake processors. It's way more than just a CPU upgrade. Laptop is thinner and lighter than it was before, and it's actually even more stylish. This was already one of the best-looking computers on the market.
This time around the Spectre x360 is only 13.8mm thin and only weighs about 2.8-pounds. So it's a whole lot more comfortable to use in tablet-mode than the older version was. To accommodate the new thinner shape HP has changed up the hinge mechanism and they've also reduced the keyboard travel. But it is still just as comfortable as it was to use as before. The only significant downgrade is the fact that the SD card reader is gone, as is the HDMI video out port. In exchange, you get two USB-C ports.
Another thing that I really like about the HP Spectre x360 especially in comparison to the Lenovo Yoga 910, is the fact that this actually gets really good battery life. HP says you're going to get 15 hours. I don't know if you're going to get that much, but you should get about 7-10 hours on an average battery charge.
If you're looking for an all-around excellent hybrid laptop and one that can actually be scaled up to an Ultra HD display, the HP Spectre x360 is the clear choice.
Sell HP Spectre X360
Dell XPS 13
This brings us to my #1 choice for the very best ultrabook choice for 2018 and that's the Dell XPS 13. This has been one of my favorite laptops for a few years now. And the latest update to the XPS 13 is even better than before. It's got a new stunning 4K Ultra HD display option and also a beautiful new color option called" Rose Gold on Outline White.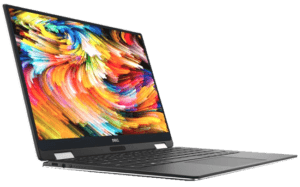 For its baseline price of $999USD, you're getting an Intel Core i5 8th generation processor, 4GB of RAM, 128GB SSD. But you can scale this laptop up a ton. You can scale it up to an i7 processor, 16GB of RAM and also get a QHD+ 3200 x 1800 touchscreen. Finally you can get it with a 2TB SSD.
There's seriously almost nothing to not like about this laptop. The biggest complaint is that they maintain the webcam under the screen rather than above it so it's always looking up your nose. However, since I rarely use the webcam, it's barely worth noting.
You're also getting a very decent battery life even with that QHD+ screen. And that's something that I always appreciate in an ultrabook of this class.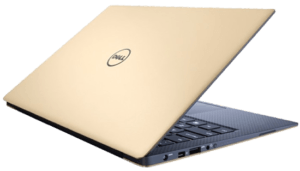 Sell Dell XPS 13