5 Gadgets to Start Off 2018
Feb 06, 2018
So we are a month into 2018 and you may be looking to sell your laptop for extra cash and to buy another gadget. Let's take a look at 5 gadgets to get your year started off on the right foot.
BitDefender Box 2
To kick things off, we have the BitDefender Box 2. You guys have probably heard of BitDefender before for their anti-virus software. But with the Box, they are stepping it up to the hardware side of things to protect your entire network. On top of being able to cover things like your phone as well as your laptop, it also can protect against your smart home devices from being attacked.
The Box itself is surprisingly light. There's really not a whole lot to it. Essentially, you get power and Ethernet in, and Ethernet back out. After a quick setup, you can have the Box up and running. All you need is the Bitdefender Central App for iOS or Android, and from there you can control pretty much everything. You can see notifications and if it decides that there's any kind of vulnerabilities in your network. You can also make sure that all of your devices are protected, if they need attention, or if they are unprotected.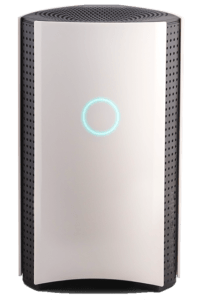 While the Box will protect your device when you are home on your own WiFi, the included Total Security software will also protect your other devices, like Mac, Windows, Android from threats when you're staying on public WiFi. Since this is hardware level security you can do some pretty interesting stuff with it. Not only is it going to do its best to filter out any suspicious activity, if you're on an unsecured website and you're trying to put in your credit card or social security number, the Box is going to try and catch that and give you a warning asking if you're sure.
You're also getting so protection against brute force attacks as well as ransomware, and because it detects all the devices on your network and gives you a full status report, if you connect an old device that hasn't been updated in a while you're going to get a notification telling you it's time to update it.
Google Home
The next item is the Google Home. Now, this isn't brand new, however, there is still a lot to like with Amazon's Echo Show. Google Home has always had a nice sweet spot between sounding good, as well as having the super useful Google Assistant. The real sweetness for me though is the Google Home Mini.
The Mini launched for $50, which is a pretty decent price for what is still a nice speaker and gives you all the functionality. You can also find them for about $30 if you catch the right sale. Even though the Home sounds better, the Mini doesn't look like an air freshener. To me, the Mini is just better to look at.
There is a lot that you can do with Google Home, but the main things I do is listen to music, set alarms, as well as listen to podcasts, but for $30-$50, you should definitely consider checking out the Google Mini.
Chromecast Ultra
Continuing on the Google train, we have the Chromecast Ultra. The Chromecast has been one of our favorite ways to stream video for a few years now. But the Ultra is the way to do it in 4K. This guy is pretty powerful considering how tiny it is.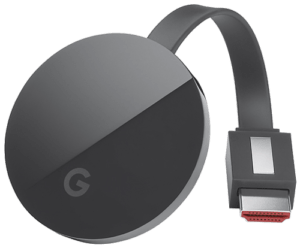 It is a little bit bigger than the standard Chromecast, but really not by much. It's the same basic idea where you plug it in via HDMI on your TV. It uses a micro USB for power. Once you set it up on WiFI, it's pretty straightforward. You get a bunch of generic wallpapers in the beginning, but you can stream pretty much anything to it from the app or from Google Home.
What's really neat about this, is not only can you control that with your voice, as well as of course from your phone, but you can also have multiple Google Homes as well as multiple Chromecasts set up in your house. All of these gadgets are great, however, you're probably going to want an actual phone to control everything, which is where the Moto E4 Plus comes in.
Moto E 4 Plus
We have talked about this phone in the recent past. It was one of our favorite devices of the year. What's so nice about it is its under $200 price tag. You're getting a metal build, a good screen, good camera, and a fingerprint sensor. There's really not a lot to hate on.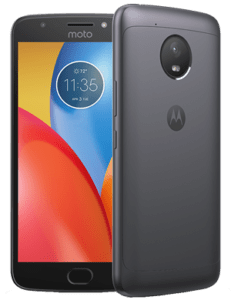 One area a lot of budget phones skimp on is the screen. Thankfully the Moto E 4 Plus isn't too bad. It has a 5.5" IPS panel with 1280 x 720 resolution. Yes, that's a bit on the low side, but thankfully it's a good panel with solid color accuracy. The specs may not look impressive with a Snapdragon 427 processor, 2GB of RAM, and either 16GB or 32GB of storage. What really puts this over the top is the battery. This phone is rocking a massive 5000mAH battery. That's about twice the size of the battery in the iPhone X if you need some context of its size. Yes, that does mean that the phone is a little bit chunkier than it might otherwise be. But especially considering the fairly low-end internals, this phone will last forever.
Acer Aspire E15
Maybe a smartphone isn't what you're looking for this year. That is where the Acer Aspire E15 comes in. It is one of the most highly selling laptops on Amazon. You don't get a lot in the box though. You get the laptop and charger, nothing more. On paper, it looks pretty good. You're getting a Core i3-7100U with 4GB of RAM and 1TB of storage.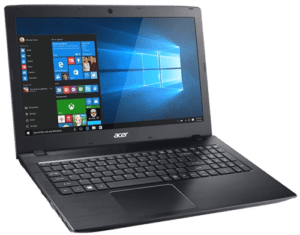 There are some nice features that separate this from other budget laptops, starting with the display. It has a 15.6", 1920 x 1080p panel, and though it may not be the best looking 1080p in the world, it is, however, a lot better than other laptops in the $300-$400 price range. Touches like having a backlit keyboard as well as a full number pad are nice. And the port selection is a bit interesting (DVD and USB-C...who does that?). On the left side, there is a good selection of a pair of USB 3.0s, an HDMI, VGA, Ethernet, as well as a USB-C. On the other side, there is the headphone jack, USB 2.0, as well as the DVD drive.
Remove 3 screws and access the bottom panel and not only do we get access to the hard drive, which is kind of slow, but you can swap that with an SSD. There is also access to the 4GB of RAM, but it is really easy to upgrade to 8GB.
Acer claims it has up to 12 hours of battery life, and though the build quality isn't the best, at $350, there are many reasons to buy this laptop.
So, there you have it, a quick rundown of some really helpful and affordable gadgets to start off your 2018.