Our Top Five Smartphones for 2017
Jan 02, 2018
So, how about that New Years and ringing in 2018, huh? I don't know about you guys, but I had a pretty chill time bringing in the New Year with my small family setting off fireworks here at home. It's always a good time when there are fireworks involved! Some may say that 2017 was full of a ton of negativity, and to some degree, they would be correct. There were a lot of crazy things that took place in 2017 that the world probably wasn't prepared for. That being said, not everything was a total loss. For instance, 2017 could arguably be the best year so far in the cell phone space. Let's take a look at what our options were.
Motorola E4 Plus
2017, in my opinion, was the best year so far for smartphones. Here are my top five favorites. Kicking thing off we have the Moto E4 Plus, this was the best deal in smartphones last year ranging from $130-$200USD. Back in August, it was $180, now if you go to Amazon you can pick it up for $130. At that kind of price, you shouldn't expect much, but this is a good phone. It has a metal build that's a little bit thick but it does feel good in your hand.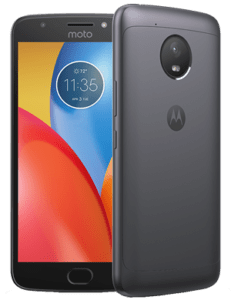 The reason it's a little bit chunky is that this is rocking a huge 5,000 milliamp-hour battery. This is probably the best battery life we've run across in a smartphone. Sometimes you can get a day or so with most phones with decent batteries. But with this device considering the battery sipping internals you can easily get about 2 days. To give you some perspective, it has nearly triple the battery size as the new iPhone 8.
It's not just a phone with a giant battery. You are also getting a 5.5-inch 720p display which is a good panel. It would be nice to have a little bit higher resolution. The camera is also pretty good and Motorola software, while not fully up to date on Oreo just yet, is still pretty clean. The bottom line is that this really is all the smartphone that most people need. For $130, that's not bad at all.
Samsung Galaxy S8
Next up is the Samsung Galaxy S8. This was one of the first flagships of the year, but it is still one of the best. Using this phone for about 2 minutes and it is hard not to be impressed with just how far Samsung has come with its design. It's an all metal and glass build, and what's impressive is just how well the glass tapers around on both the front and back. As nice as the iPhone X design is, it's hard for me to argue with just how nice the Galaxy S8 feels in the hand.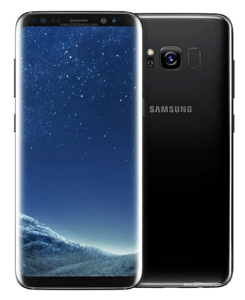 The Galaxy S8 really did set the bezel-less trend for 2017. It goes deeper than that as well. The AMOLED display is still one of the absolute best that you can buy with rich blacks and great color. You're also getting the headphone jack, which other phones have dropped it, it's a nice addition. As expected, performance is good. Though I'm still not a fan of Samsung software skin, it does not really get in the way. There's no doubt that the phone is snappy.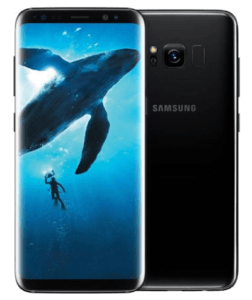 While the camera for the S8 is not quite on par with the Pixel 2, it's still terrific. The nice thing about this phone now is since it's about a year old the price has come down to around $600-$650. However, this phone is not perfect, as mentioned in other articles the positioning of the fingerprint sensor isn't awesome, the fact that it has a mono speaker in 2017 wasn't great and though the wireless charging is nice, the battery life isn't too great on its own. Samsung moved the finger print reader and added stereo speakers in the new Galaxy S9 phone.
OnePlus 5T
Until now, we have the OnePlus 5T. OK, for $500 this is definitely not a budget phone; however, when you consider that a lot of other flagships are $1000 in 2017, this actually begins to look like a bargain. On the surface it looks very similar to the OnePlus 5 phone also released in 2017, the big difference here is the bezel-less display. It has a good, but not remarkable 6-inch AMOLED display which while not quite as sharp as the Galaxy S8, it's still fine for pretty much everyone.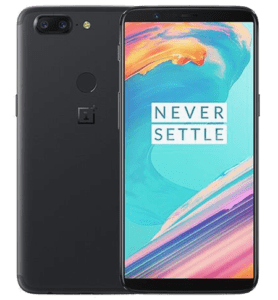 The hardware is also good, it has a seamless aluminum body that not only looks good, but I feel like almost more importantly it feels really nice in the hand. The fingerprint sensor is also around back now in a sensible place that is easy to reach. The OnePlus has also decided to keep the headphone jack. With the Snapdragon 835 and 8GB of RAM, this is about as good as it gets on Android devices. The software is pretty clean and mostly stock. Oxygen OS does add a couple of useful features, but what really stands out is the OnePlus 5T's camera.
Phones like the Pixel have pretty much pulled away from just about all other phones, but the OnePlus 5T does a remarkably good job keeping up. That's impressive because when you drop down from those $1000 flagships, the first thing to get cut is the camera, and the OnePlus 5T still has a decent camera for about half the price. It may not be the best in any one features, but it's good all around and is a real rock solid phone.
iPhone X
Speaking of an incredibly expensive flagship phone, we have the iPhone X. Yes, a $1,000 price tag is incredibly expensive for a phone, but if you look past that for just a second, it's hard to not be impressed with what Apple has been able to pull off here.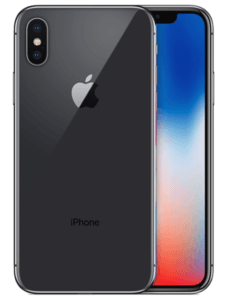 First off are the bezels, or rather, the lack of bezels. As long as you can get past "the notch", you are getting an absolutely incredible screen. It is an AMOLED panel that is ever so slightly better than the S8's which is no small feat. Along with that, you are getting HDR support and Apples' still awesome 3D touch. The praise doesn't stop there.
The Apple A11 bionic chip inside the iPhone X not only shames a lot of phones but even some computers. That combined with iOS 11, means that the iPhone feels incredibly snappy. Everything responds basically immediately, and especially now that the new gestures have replaced the Home button, it feels even faster.
You do lose Touch ID which would be nice to have, but honestly, Face ID feels like some next-generation technology. Raise your phone and wait about half of a second for it to scan your face and you are in. OK, it's not a perfect system and some people have had some issues getting into their phones, but for the most part, though, their hardware is top-notch.
Glass and stainless steel actually do make it feel more expensive and the battery life is a noticeable step up from previous iPhones. Even the camera is right up there with the very best ones out there. Also, it supports wireless charging and has a better water resistant value.
Google Pixel 2
Finally, my favorite phone for 2017, Google Pixel 2. Now let me clarify, I prefer the standard Pixel 2 over the Pixel 2 XL. Not only is it $200 cheaper, but the screen is not garbage. Who wants to pay $850 for a crappy screen? What you are getting here is the fastest Android phone I've tried. Even though on paper it's not as powerful as the iPhone X, in real life it feels right up there which is a powerful testament to how well Google has optimized this phone. In an age where phones are getting bigger and bigger, I feel that the standard Pixel 2 is actually pretty decent size.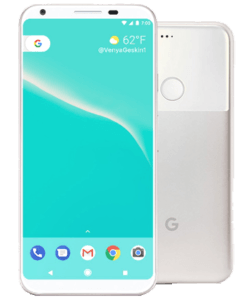 The design isn't quite on par with something like the Galaxy S8 or the iPhone X, but that really should not be a deal breaker. Not only does the Pixel 2 add waterproofing, which is basically a necessity these days, but you're also getting pretty decent battery life.
Where this phone really shines is with the camera. In my opinion, this is the best smartphone camera you can buy. A lot of the credit goes to Google's awesome optimization of the camera. At times the iPhone X may look better, the overall feeling I get is the Pixel's is better.
Where the Pixel really wind for me is the price. At $650 this is nearly $400 less than the iPhone X. Sure, for some things the iPhone does better than the Pixel, but for most people, the Pixel is a better choice.
So, there you have our top five rundowns of smartphones for 2017. Do you agree, disagree, or have something to add? Maybe you have one of these cheaper phones to sell back and upgrade for a Pixel 2 or iPhone X. Either way, we at SellBroke can handle your needs for 2018's year ahead!