DJI Mavic Pro Drone
Dec 21, 2017
Drones have been getting more and more popular over the past few years. You see them at sporting events, 4th of July events, carnivals, just about anywhere where these days. Have you considered getting one yourself? Are you afraid to invest a lot of money into a hobby that with one slight miscue crashes your drone and then it's down for the count and in need of pricey repairs? If this sounds like you then keep reading on and check out the DJI Mavic Pro.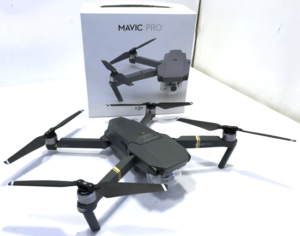 DJI Phantom 4
A lot of people purchased the DJI Phantom 4 last and it instantly became a favorite drone among many. It was very easy to set up, very fun to fly around, and it produced an amazing quality of footage. However, it has one big problem that kept us from using it. It was a huge hassle to lug that thing around.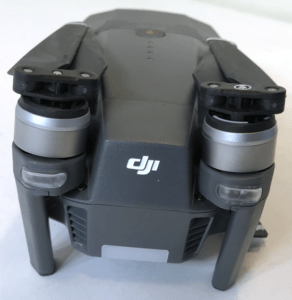 The Phantom 4 is relatively compact. But keeping it safe takes up a lot of space because of how delicate and fragile the propellers and gimbal are. Take a look at the case, it measures at a whopping 14" tall, 12.5" wide, and 8.5" thick. To put that into perspective, that's bigger than some desktop computers out there. You can't even comfortably put it into a backpack.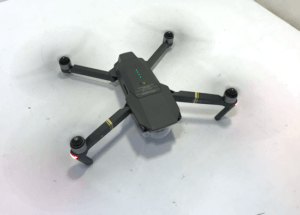 The Mavic Pro
The next thing was the controller was essentially the shape and size of the original Phantom 1 drone which came out over four years ago. This thing was also tough to transport without scratching the glossy shell. So, while we loved using the Phantom 4, we always had to think ahead. We had to plan out how to transport it, if there was someplace safe to store it when we weren't using it, and even if it was lugging it around. In the end, we left it at home more often than not.
Since then DJI has released the Mavic Pro. A drone with the same capabilities as a Phantom 4, but coming in as a fraction of the size. And if that wasn't enough, it folds down to an even smaller fraction! So, that begs to question: is the Mavic Pro our new favorite drone?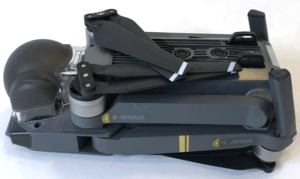 Let's start with an outside tour. As you can see DJI has ditched the glossy white look for a matte gray finish. It feels much more rugged and scratch resistant. It also looks a lot more aggressive and less like a toy and that's good and bad, depending on where you're trying to fly.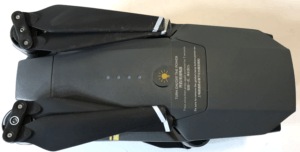 Propeller blades
The propeller blades have been redesigned and now fold in half as well. They still mount using quick disconnects. But combined with the new folding arms you can now store the drone with the blades still attached. It's a very handy feature. However, we still recommend removing the blades when they're folded they actually rub against the body of the drone. That doesn't really sound like a big deal but the blades need to be perfectly balanced. So you want to avoid scratching them and bending them as much as possible. We love the idea of transporting it assembled and ready to use like the Autel Robotics X-Star Drone.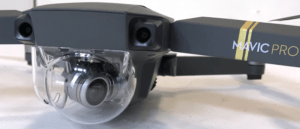 Camera
The camera remains the same as the original Phantom 4 with a 1 by 2 3" sensor. It boasts 4K resolution and 30 frames per second. This is not the same one as the camera found in the Phantom 4 Pro which features a larger one-inch sensor. The lens on it is slightly different as well. It has a narrower 78-degree field of view, instead of the original 94-degree field of view.

Features
All the sensors found on the Phantom 4 can be found on the Mavic as well. There are two forward-facing cameras and two downwards-facing cameras and two down phasing ultrasonic rangefinders. As a result, you get all of the same features such as obstacle avoidance, precision hovering, tap-to-fly, follow mode, course lock, point of interest, and waypoints. Although none of these features are new, we were impressed that nothing was neglected when downsizing from the Phantom 4.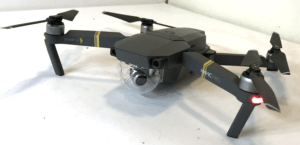 Performance
Now between the Mavic and the Phantom 4 both in sport mode their performance is just within 11% of each other; 27 minutes versus 28 minutes of flight time, a max forward speed of 40 miles per hour versus 45 MPH, a max ascending speed of 5 meters per second vs 6 meters, and a max descent speed of 3 meters vs 4. Some may think it's strange that the smaller drone is slower than the larger one. On paper, yes, but in functionality, it actually feels much more nimble because Mavic only weighs only 734 grams compared to the Phantom 4 at 1380 grams. It accelerates and changes direction much quicker. That's something the specs don't show. It also seems to hover in place better.

Controller
Let's move on the on to the controller. This new one is much smaller and it even features an OLED screen with all of the information that you need. It lets you fly the drone without a phone attached. But you won't have a live view of your camera and you lose camera-related features like tap-to-fly. The controls offer good feedback and the new tougher plastic and the rubberized grip feels great in the hands. There are, however, two small downsides to the new controller. DJI includes multiple microUSB, lightning and USB-C cables for connecting pretty much any smartphone, but threading it through the connector and plugging it into your phone can be a bit finicky at times.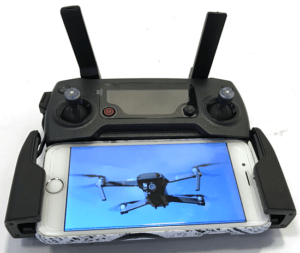 Finally, the controller is mainly designed for a smartphone less than 160 mm tall and thinner than 8.5 mm. This means no-name support for tablets and some problems fitting in phones with a thick case due to where the phone sits. it also makes it a bit awkward to attach a screen hood as well. So make sure to use a phone that you can easily see outside.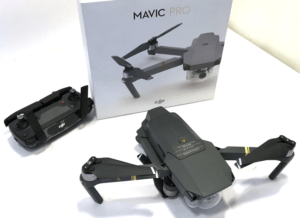 Conclusion
In conclusion, the DJI Mavic Pro is a smaller, nimbler drone with the great features found on the full-size Phantom 4. Video quality is just as good and there's no contest when it comes to portability and convenience. As an added bonus, additional batteries with Mavic for just $89 vs $169 for the Phantom 4. The Mavic itself comes in at $999 USD vs $1,349 for the Phantom 4 advanced. If you're looking for a drone that is fun to fly and shoots excellent video, we think the choice is pretty simple.