How is it that every year at about this time we find ourselves scrambling for new tech news and information? We spend hours a day sometimes researching the new tech that is popular at the current moment. We want to see how things have progressed throughout the year. If you are not a person that works in the tech industry much, or at all, you probably are not aware of how fast this stuff actually changes. It seems like almost every week, and especially every month, there is something new and/or upcoming. It can be a real pain in the butt.
The more and more you search, the more you realize you know less than you thought you did about the newest hot items. I mean, technology just moves upward so fast it can be very confusing and frustrating. One minute you think you found the ultimate laptop to buy, like a MacBook 12″ and then you see an All-in-One that actually fits your needs better. How frustrating is that? For us in the tech space it's frustrating, for the average home user it's probably 10-fold more frustrating.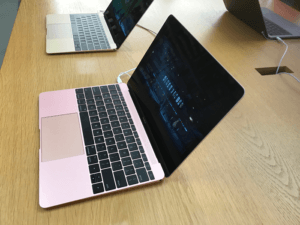 OK, so you've made a choice to go ahead and finally get that gaming laptop. After copious amounts of internet research you've decided to pick up the 2017 13-inch Razer Blade Stealth. Unfortunately, it retails for about $1,400 USD. And it seems that maybe you're going to fall a bit short of that price tag. What options do you have to scrape together some extra money?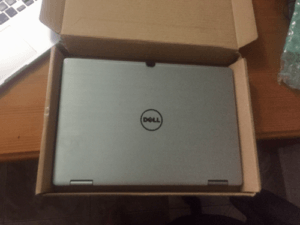 Coming up with extra money in a pinch many times is laborious at best. And downright impossible much of the time. Jumping on Craigslist or something similar to sell items you no longer use around the house is always a good idea. If Craigslist isn't your thing, then you can also sell on websites like eBay and Amazon. As disappointing as it may be when you sell on sites like eBay you also have to pay eBay and PayPal fees in order to complete your transaction. If you're on-point you can adjust for that in your pricing. But often times by doing that someone will just pick up the same item elsewhere for less because not every seller factors in those fees. So, you run the risk of not selling your item(s). Luckily for the world, we have alternative ways of making a quick buck.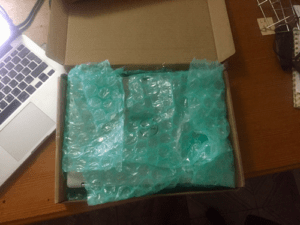 If you're one of those types of people, like me, that tends to hold on to every little piece of your electronics for that "just in case" moment, then rest assured you may have an unlikely and untapped resource sitting right there in that bottom drawer collecting dust. If your 2 or 3-year-old cracked-screen-out-of-date-laptop is still kicking it in your house then perhaps you should take it out of the ol' drawer, dust it off, clean it up a bit and prepare yourself to make a little extra scratch.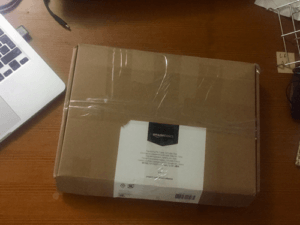 How will my old jacked-up laptop make me extra money?
Well, I'm glad you asked. It's probably not a very well known secret, but there is always a market for your second-hand electronics. Even if they are in ill repair or completely broken. All you need to do is log on to your computer and get on the interwebs and type in " www.SellBroke.com " and bingo-bango, you're good to go!
Once you get onto our site, you have a wide variety of devices to select from. Anywhere from your regular old cell phones, laptops, desktops, all-in-ones, and even off the wall items such as aerial drones. All of these types of items have a buyback value. That's where we, as the buyback specialists, can help you make some cash.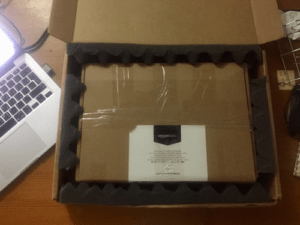 This is a really easy task for you to accomplish quickly. Simply, jump onto the SellBroke site and select your device and you're off to the races. Once you find your laptop that you wish to sell, just click on it, assess its damages, if there are any, and you will get an instant quote. If, by chance, we don't have the device that you wish to sell isn't listed you can simply send us an email. We will make a personal quote for you. Selling your laptop online is that easy.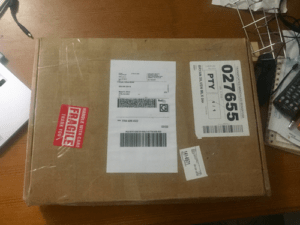 Once you get a quote and you're happy with it, simply gather all of its parts and accessories and box them up. We will send you a paid for, printable label. Just stick on the box and off you go to the UPS Store to send it to us. All you really need to do is make sure that you pack it safely. Send it on down the road and wait for us to receive it. After confirming the condition is the same as you described, we'll send your payment. We mail a company check or pay you with PayPal or Google Wallet. We will ensure to erase your data and restore the laptop's settings.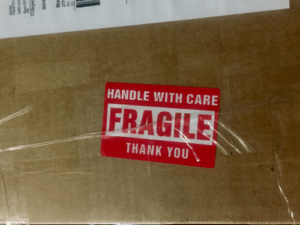 If you have any questions about how to safely pack a computer, simply follow the visual directions.