When your laptop stops working
Here's something you may never think of, but what do you do when your computer just flat out dies on you for whatever reason? If you're lucky enough maybe you saw it coming and you were able to log out of your important accounts and hopefully you closed as many applications as possible. But, like of many of us, you weren't prepared.
When that happens it just hits you all at once and then you realize that you're going to be without a laptop for about a week. At this point, you can't even sell your laptop for much more than just parts, if you're lucky. This is another reason that SellBroke.com was created. Now, you can safely sell your laptop back at a reasonable price.
My Dell Inspiron 13-7000
Six months ago I bought this Dell Inspiron 13-inch 7000 series laptop off of the second hand/used market in Reno, Nevada in early 2017. I've been using it as my PC-based laptop. I am fortunate enough to be able to use both PC and Apple products. Neither brand can do it all. So, I chose this Dell 13 7000 series 2-in-1.
Here are the basic specs: Dell SkyLake Intel Core i5 6200 2.30GHz, 8GB RAM (7.86 Usable), Running Windows 10 Home, Version 1703. 64-bit operating system, x64-based processor, with 10 Point touch support.
Dell and Mac
I used this mainly for word processing and video streaming and Google Drive. I never did any hardcore gaming on it, and for that matter, I never once gamed on it at all. It was strictly a work related laptop. My daily driver is an early 2015 13-inch MacBook Pro with a Retina Display.
As far as being portable and easy to move around, that held-up to be true for the most part. Since it is made of aluminum, throwing in a bag and taking off wasn't something I was worried about. Or it was?
Happy life of my Dell
The 2-in-1 feature came in handy a couple of times. It wasn't something that I could use for efficiency or anything like that but for having a static or looping video play in your storefront, it worked well for that in tent-mode. Also, when we'd watch movies in hotels we could use it in tent-mode on the nightstand.
Aside from that, you're not going to use it as a touch screen like you'd find in any business application, and that basically sucked because that was one of the other reasons I bought. As far as for using it in tablet-mode, that's off the list of things to do. It was just too big and clumsy to use it as a tablet. Oh well, lessons learned.
The trackpad was decent in its time. Which is good because without a touch screen it needed to be used 100% of the time. More on that later. I used the Dell a lot for typing. Again, one of the reasons I chose the 13-inch Dell in the first place was because, size-wise and also keyboard-wise, it was very similar to my 13-inch MacBook Pro in feel and performance.
Of course, my Dell keys all felt like cheap plastic compared to my MBP, but that was to be expected. What I liked was the spacing of the keys and their height and feedback. All of those things checked out and worked as I had hoped for.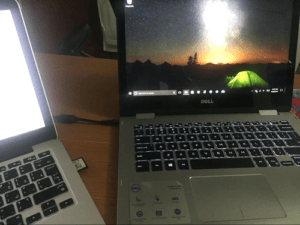 Used laptops
In this particular scenario, I was not very surprised because the Dell was purchased on the secondhand market for a really competitive wholesale price when I got it. But like with most technical failures, it was just kind of unfortunate that it had have happened today. The Dell did demonstrate some odd behaviors a few times over the last couple of months. And due to that, I had some suspicions of its future.
First symptoms
Several weeks ago the touch screen went out when transitioning from tent-mode to laptop-mode. It kind of stuck in portrait mode for a few seconds, then dropped back to landscape, like it should have been in, but ever since that screen adjustment it never responded to touches again. I tried all of the drivers and searched and searched all over online and it all just came to dead-ends.
Anyhow, since I saw this coming I was able to log out of everything related to Microsoft and Dell and clear all history, which was really fast since it's not a personal use laptop.
I was able to make sure all my stuff got backed-up and I think for the most part I got it all. Definitely I got the important accounts and apps closed. I planned ahead because it was a used computer, but I also got lucky that I noticed it not charging well.
Then, with my trusty iPhone I was able to record this dying Dell's last few breathes.
I first took a picture of the Dell's "About" page so if any problems arise during the selling/buying transaction I have the info handy.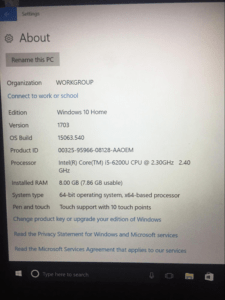 Then I went straight to www.sellBroke.com to begin the sell-back process.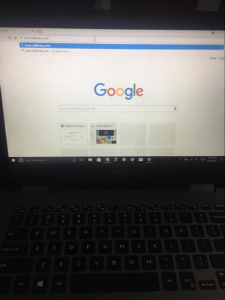 I went straight to "Select your Device"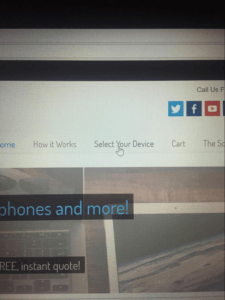 And that took me to the next page to where you can narrow down your search with keywords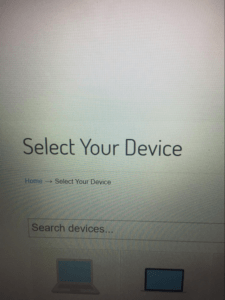 From here it's easiest to just click on the icon that most resembles what you are looking for.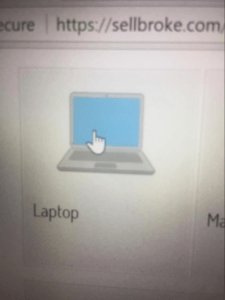 There are many to select from, but obviously I was clicking on Sell Dell Laptops icon.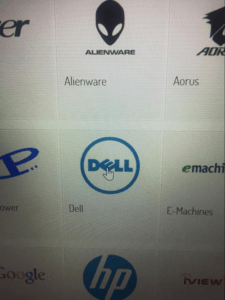 Checking specs of your laptop
Once I got into the Dell option I used the Speccy app to get the precise details of my laptop. While I was there I also took a look at the running temperatures. Nothing seemed out of the ordinary with the temps. Which was kinda baffling because I'm having either a battery problem, or a problem with the connection between the battery and motherboard. But both of their temps checked out to be fine.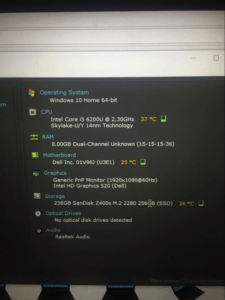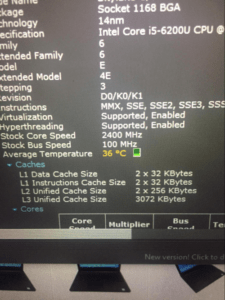 Here you can see that there was still a considerable amount of memory available.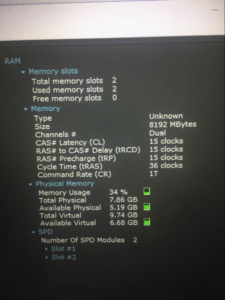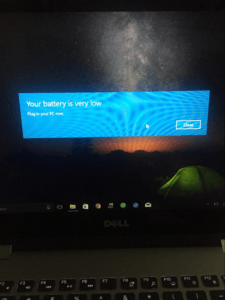 At this point I was worried I may not get my SellBroke quote in time since I was running in technical fumes!LIke I said, even though I was plugged in I definitely wasn't getting any juice.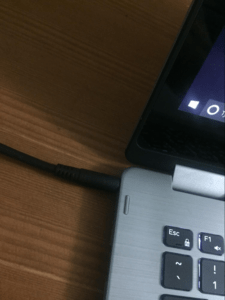 Then finally with a couple of seconds remaining I did indeed get my price quote of $164. I wasn't expecting that much. But for the conditions provided it checked out at that price. And I was honest about the state that it's in. Also I checked battery problem/not working, so if there is an issue I'd guess the price would only go up. I am happy at the price and certainly am not going to argue.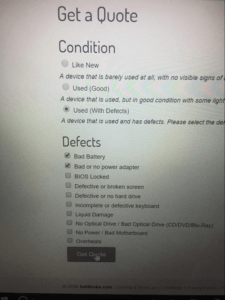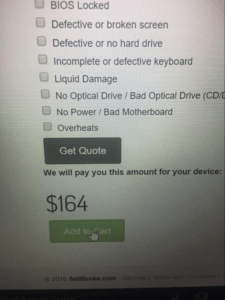 Here in my cart I have a $164 payment owed to me.
That's awesome for a broken laptop and only a few seconds of my time to get a quote.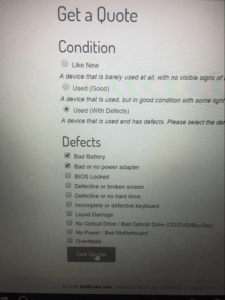 I gave them my check out information and I should be set with a pre-paid shipping sticker from SellBroke. I will have to box the laptop myself, but they have videos and blogs explaining how to do that, so it's a no-brainer at this point.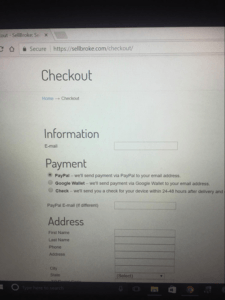 And then she finally wiped-out at 11:11pm. Such a significant number among numerologists, but for now, that's it for this Dell 2-in-1 Convertible Laptop.