Asus E200HA Sub $400 Laptop
Aug 24, 2017
It's back to school time for a lot of students this time of year. Parents and students begin to desperately shop for the essential items students need these days. This definitely includes laptops and various electronics. This can get relatively expensive and time-consuming if you're not careful. So, we try and also find the best deals out there for those on a tight budget looking for a school laptop.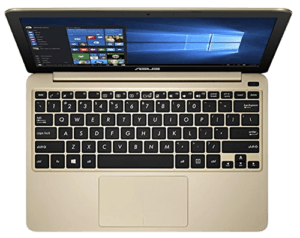 Windows laptops for $200
Today, let's take a look at the Asus VivoBook E200 notebook. It costs as much as a Chromebook, only $199 USD. And it has the same basic specs as a Chromebook. But the major difference is that it runs a complete Windows 10 operating system.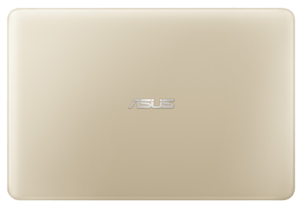 There are a lot of really cheap Windows laptops out on today's market, but the reason why we like the Asus E200 is due to its design. In spite of only costing $199, it looks really good. It doesn't have that "cheap" look to it like some of the budgeted laptops tend to have. It's slim, lightweight at only 2.2-pounds, it has a full-size keyboard that is fairly comfortable to type on. Unfortunately, it does not have any backlighting, but that's expected when designers are trying to save money on production. Overall, the actual build quality is on-point. of course, it's all plastic, but it is put together quite well.
The notebook is as light as MacBook Air but much cheaper.
The trackpad is big, especially when you consider the size of this little notebook. It has a very satisfying tactile click to it and it tracks accurately.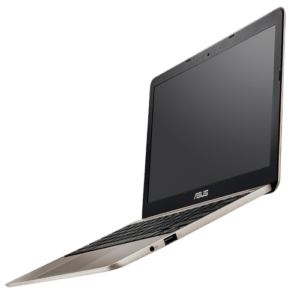 Performance
As mentioned it's very similar to a Chromebook's specs. That means it comes with 32GB of storage 4GB of RAM. Instead of the usual dual-core processor by Celeron, you actually get a quad-core Atom processor that runs a 1.44GHz. On Geekbench the laptop got a single core score of 862 and a multi-course score of 2,296.
As far as ports are concerned there are not a ton of options to find here. But it does have a slot for a microSD card. This opens the option of inserting a 256GB card to expand your storage capabilities.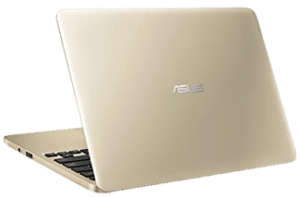 Taking a look at the display it is an 11.6-inch TN panel with a 1,366 x 768 resolution. So, based on the numbers it's not exactly good, however, based on this price-point of only $199 this is exactly what you should expect. In our usage of this laptop which was mainly a lot of web browsing and media consumption, it was definitely usable and satisfied the basic needs of a budget laptop.
Great Battery Life
Since this laptop is so small and lightweight you can imagine that there is not a whole heck of a lot of battery capacity. However, due to the understated components like the CPU and the display, this thing is an absolute champ when it comes to battery life. It was consistently turning out almost 10 hours of medium level use with the screen at around 50% brightness.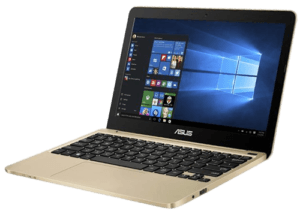 Conclusion
The question that remains is: who should be buying this laptop? If you are on a really strapped budget as we tend to get from time to time at the beginning of school semesters, and you were considering a Chromebook, this is a much better options since it's a full Windows 10 laptop. It really brings a lot more functionality than the conventional Chrome OS. Keep in mind though, that you will have to find another way to do any gaming. This laptop doesn't support gaming it at all. It's not made for that and certainly is above its capabilities. This laptop for its full-size keyboard, compact size and weight with a great battery is made for note taking and other similar productivity tasks. Basically, what you need in a classroom environment.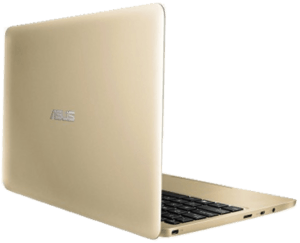 It does browse the web and plays back 1080p YouTube videos just fine, although it does take longer to load web pages than what you may be used to by a few more seconds. This really supports the fact that if you're a returning student and need a budget laptop or even a secondary laptop, this could be just what you're looking for.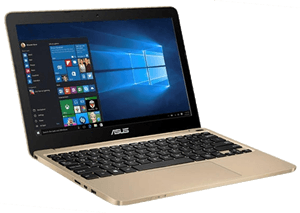 Sell Asus VivoBook E200HA Laptop