System76 Lemur Laptop
Aug 22, 2017
Everyone is probably still talking about the Great American Eclipse 2017. But we here at SellBroke never stop working for you in order to bring you the best information we can. Today we are going to take a look at the American made 14-inch System76 Lemur. Earlier this year we have reviewed another laptop by System76, Gazelle Pro.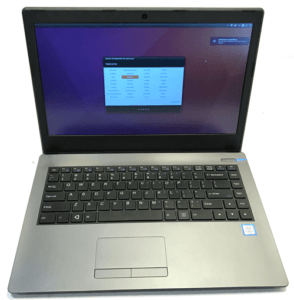 This Lemur was configured with a 2.3GHz Intel Skylake Core 6th Generation 6100U processor. It has mid-range specs, with high-end performance. It has an Intel HD Graphics 520, 8GB of dual-channel DDR3 RAM at 1600MHz. Let's not forget its 500GB of storage at 7200 RPM. The laptop itself has a 14.2-inch matte IPS display at a full 1080p, a stylish chiclet keyboard, and a multi-touch capable trackpad.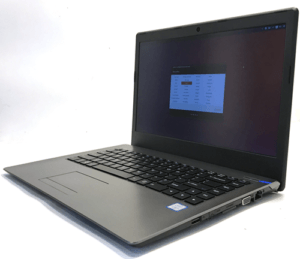 The lemur has plenty of I/O ports. The left side features a Kensington Lock Slot, DC input, HDMI out, two USB 3.0 ports, and a headphone and microphone jack. On the other side we have an Ethernet jack, VGA out, SD card slot, and one USB 2.0 port.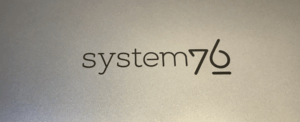 The front of the machine has an array of LEDs. From left to right they communicate power, battery status, battery mode, and disk activity. The CAPS LOCK LED seems to be missing, which is a bit strange, but nothing to worry about. The real kicker is that every System76 machine comes with Ubuntu pre-installed.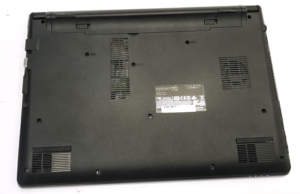 This is a good multi-person machine like a home desktop. It fills the role nicely. It's not really meant to be a gaming laptop, but you can use it for gaming, but you won't be knocking down any records or anything with it. However, if you want to use the Lemur as a productivity device, where you can write and do the web and graphic design, some light video editing, and still be able to travel with it, then this will suffice. That being said, the keyboard doesn't take too much time to get used to.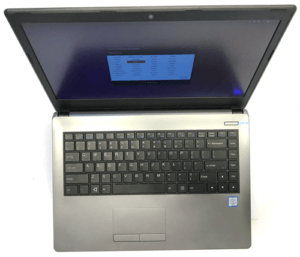 Speaking of the keyboard, you use the Fn key to adjust volume, brightness, and display management on the function keys. Personally, I prefer quick and easy access to volume control like you have on MacBooks, but you can reassign them if you feel it's necessary and leave the F-row as F keys were intended to be. When working with terminal applications the F-row is very handy.
The Lemur is pretty small at 14.1-inches, but we found it to be comfortable, lightweight, and portable. The battery life is incredible on this machine, lasting several hours on a single charge with regular use. So taking it out and about won't be a pain in the butt.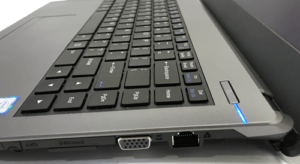 We love the way this screen looks. The text is sharp and clear, sub-pixels are not visible. It's hard to distinguish individual pixels from each other... even up close.
The Lemur rarely got hot and it is totally usable sitting on your lap, unlike other laptops and notebooks that tend to get really warm on your lap. Coupled with that, the Lemur is quiet. It's silent. Since it never gets hot the cooling doesn't ever seem to make noise.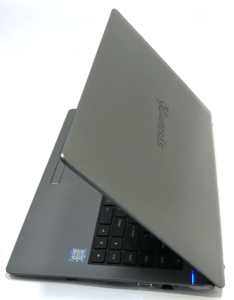 A few minor complaints might be the fact that the DC plug is a right-angle L plug that gets caught on edges of desks and whatnot, but since it plugs in and makes a sharp right-turn it can get caught on things very easily. This certainly is a far cry from a MagSafe type of connection that we have grown to love. Alos, the 90-degree adapter can get in the way of the HDMI port. Yes, it's easy enough to just turn it out of the way, but it seems like a design flaw to us.

Sometimes after a sleep cycle, one or two, like the trackpad and audio device will blink out until the computer is put to sleep and woken up again. This has been seen on other computers, and I'm pretty sure it's a problem with Ubuntu and not this laptop.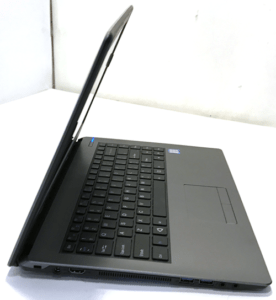 Speaking of audio, the speakers here are unimpressive. They are bottom-facing on the underneath of the machine so sound comes out of the bottom and is muffled quite a bit. But who doesn't usually use headphones when on a laptop?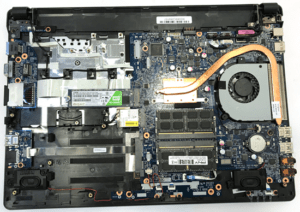 Finally, I wish during configuration I could have selected a flavor of Ubuntu to come pre-installed. We definitely would have chosen Gnome of the Unity desktop. However, if that's something that you want you can easily install it yourself.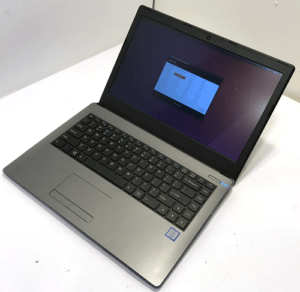 We've had a genuinely great experience with the System76 Lemur. Unlike something you'd buy from the mainstream manufacturers, my Lemur feels as though it was designed by and for Linux users...because it was. The fact that it came with Ubuntu pre-installed and that the components here are all tested to ensure compatibility with Linux leaves me wholeheartedly recommending the Lemur.