MSi Stealth GS63VR i7-6700HQ Gaming Laptop
Aug 16, 2017
Gaming. We talk a lot about it because a ton of people are gamers. It's a market that's constantly improving and upgrading. Due to that, laptops have to keep in stride and improve and upgrade right along with the growing market demands.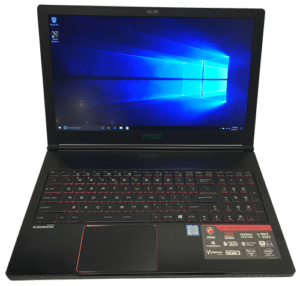 Here we will cover the MSI GS63VR gaming laptop with an Intel Core i7-6700HQ and a GTX 1060 video card. Let's start with the hardware. The laptop has mainly an aluminum build and overall feels extremely high quality. It only weighs about 4-pounds which is amazing for this kind of laptop. Its look is finished off with a LED multi color backlit keyboard and a 15.6-inch, 1920 x 1080p anti-glare display. The color gamut on the display is very vibrant. On the rear of the display, there is a lit logo that looks completely dope. It's only .70-inches thick so it's a very thin machine with an awesome build.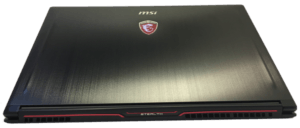 One drawback that I found while handling this machine is the same problem that I had with the Dell Inspiron 13 7000 Series, the power button. It's placed in a horrible position near the front and like with my Dell, I always hit the power button when adjusting the unit. Sometimes even turning it off completely. That;s; very annoying and something I've yet to get used to.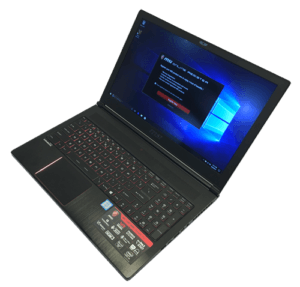 This rig has a very wide range of ports, including three USB 3.0s, one USB 2.0, HDMI, Thunderbolt, SD card reader, Ethernet port, both a microphone and headphone jack, and lastly a mini display port. You certainly have a wide variety of external options with this laptop.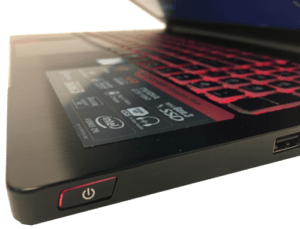 The trackpad on this computer doesn't feel amazing. It's not flimsy or poorly made, in fact, quite the opposite. It's very still and kind of hard to click. It does track well and the pad itself is very smooth, but since it's a gaming rig, external mice are generally used, so it's not a huge problem.
The keyboard on this MSI is extremely comfortable. The keys have a decent amount of travel and aren't too mushy. The back lighting is great and very bright and also it's customizable. It also has a number key-pad and is full-sized.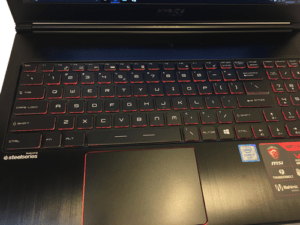 Audio: not the best. They are downward facing and get pretty loud, but they are quite tinny.
Now for the internals. This computer is rocking an insane 6th generation Intel Core i7-6700HQ that clocks at 2.6GHz. It has a 128 SSD along with a 1TB HHD and has 16GB f DDR4 RAM. it's also rocking the 6GB NVIDIA GeForce GTX 1060 graphics card.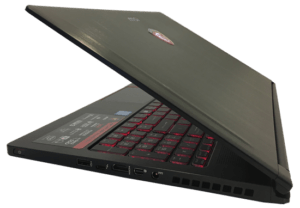 This laptop is insane, and the price reflects that. It retails between $1,500 - $2,000 USD. It can run anything from Robocraft to the newest Triple A title. World of Warcraft runs really smoothly and other games like Overwatch and Diablo 3 run just as well. As an added bonus because of the GPU, it is VR ready.
Even though it's a gaming laptop the core i7 makes it also extremely good to edit photos and videos. Apps like Adobe After Effects and Adobe Premiere run much smoother than they do on a core i3 or i5 device.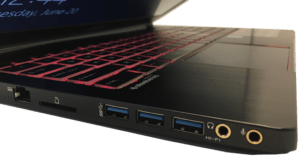 The MSI runs really cool with venting all over it, it never gets uncomfortable to play or work on. While all the other specs are awesome the webcam is just mediocre. It's pretty average for laptops. Most people probably don't use webcams to much aside from Skype calls anyhow, so it's not that big of a priority.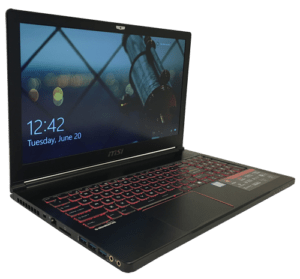 Unsurprisingly, browsers like Google Chrome run extremely smooth on this notebook on it as long as you have a good internet connection. The full-HD anti-glare display works really well. It's easy to see everything on this display even in the worst lighting conditions.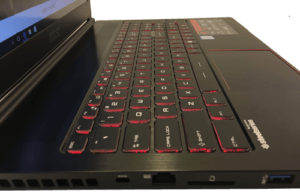 Our chief complaint though is the amount of bloatware it comes with. Luckily, it's mainly just MSI bloatware that doesn't really get int he way, but it was still way more than I was expecting for a laptop of this price.
While it might sound expensive, a full fledged PC with the exact same specs is only going to save you a couple hundred dollars and it's not at all portable. Though it's not cheap, it's still a pretty good deal.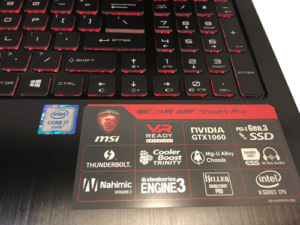 Overall, for not being the most budget-friendly laptop in the world, the MSI gaming laptop is just a beast with specs. Not only that, but it's also one of the most portable gaming laptops out there, with most being much heavier and with fewer ports. it can handle any game out there without issue all the while staying cool and comfortable while doing so.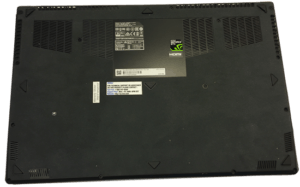 Though the name may not say, this laptop is perfect for photo and video editing. The core i7 is meant for that type of workload. The lit-up logo and the backlit keyboard gives it a touch of that premium feel. So anyone with a little bit of extra cash that wants portability, gaming, and power, this very well could be the laptop for you.