Doogee Mix - The Low Cost Cell Phone You've Never Heard Of
Aug 14, 2017
There are all kinds of exciting smartphones constantly hitting the market today, like the Galaxy S8, S8 Plus, the new Note Series and iPhone 7 and 7 Plus. However, today, I'm bringing you a smartphone that you've probably never heard of, the Doogee Mix, straight from China. You can find it on Amazon nowadays for its ambitious design moves. You get it for about $200.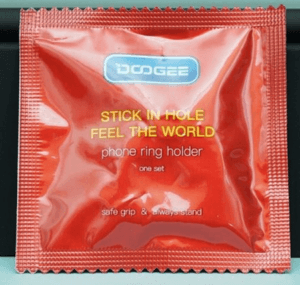 In the box
In the box, the Mix comes with a screen protector, and simple plastic case and a condom. Wait, what? OK, well, maybe not a condom, but definitely something packaged to resemble a condom with a slogan that says, "Stick In Hole and Feel The World". Obviously, it's not a condom, but instead, it is a Phone Ring Holder that also doubles as a stand. It also comes with a micro USB charger and a European plug on the brick. That's an easy fix with a plug adapter.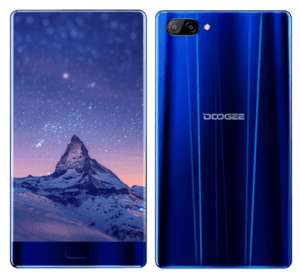 Design
This phone is crafted out of Gorilla Glass on both the front and back. it's super slick looking because it basically doesn't have any bezel and looks to be almost like an edge-to-edge display. It has a very snappy fingerprint sensor in the front and an oddly placed front-facing camera on the bottom. It also has a dual-lens system, a micro USB as well as the speaker. And a traditional headphone jack and lastly a single port SIM card tray on the right.
Once you get the display on you'll have a much better idea of the effect of the intent of this bezel design. It has a pretty heavy skin on the unit that has battery consuming features like a dangling cat to pull down your menu options.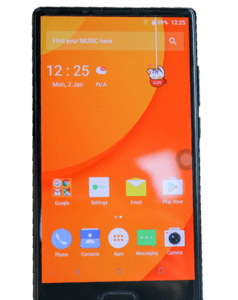 Camera
The camera is of concern for many people nowadays. The rear-facing camera is pretty snappy and there is a Beauty-Mode for the forward-facing camera as well. This is where the weirdness of the front-facing camera comes into play. We're all used to looking at the top of the phone for selfies. And here you have to look at the bottom and adjust your grip as to not block its line of sight. This location, in my opinion, isn't that awesome. As far as options for the camera goes you get the selective blur functionality. So you can blur the background and keep the foreground sharp. It's not the best implementations that I've seen, but it is functional. The other modes are mono, panorama and a pro mode where you have access to all of the various camera settings like exposure, aperture and so on.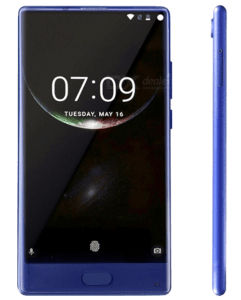 So the original skin it comes with may not be for everyone, I mean, how many people want animated cats on their home screen sucking up battery life? But the good thing about Android, in this case, is with a couple simple setting adjustments you can reset the default mode from the Play Store and always use Google Launcher, something we're all much more familiar with.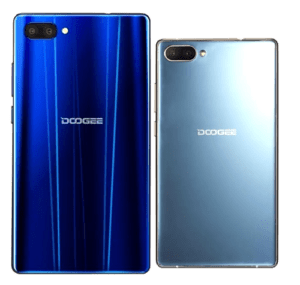 Pricing
Don't be surprised when your friends get a look at your Mix and ask a lot of questions about it, and when they find out that you only paid $200, they may say you're crazy; that it must have been priced higher. The reality is, with so much competition on the market the prices of good phones are drastically falling. The plain and simple story here is that cheap phones are getting much better.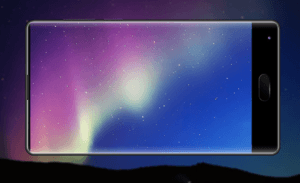 The double paned Gorilla Glass is going to be a fingerprint magnet, how can you avoid that? Use the supplied plastic case and you'll protect your phone and keep it from looking like you're constantly eating greasy food while handling your phone.
The speakers on the bottom are basically there to fill the void and the need for speakers. They don't sound super awesome and are pretty tiny, but they cover the basic needs of speakers in a smartphone. Again, you're only paying $200, you can't expect to get Galaxy or Apple type of production from these speakers at this price-point. You have to adjust your expectations as you climb up and down the retail price ladder.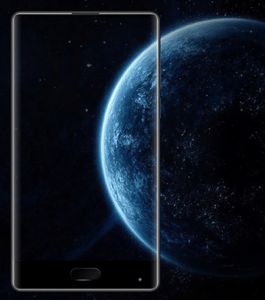 If you have $200 to spend on a phone and want to own it outright and be unlocked from all carriers, I don't think you'll be disappointed in this budget Chinese smartphone. Just go ahead and wipe the cat software off and it'll function like a normal Android. It looks and feels like a high-end phone, without the high-end price tag. This could be the coolest budgeted phone that you've never heard about.