Buying an iPhone 7 Plus
Jul 27, 2017
In mid 2017 still one of the
best selling phones is iPhone 7 next to Galaxy S8
. That's at least till Apple will start shipping iPhones 8 which are expected to be released later this year.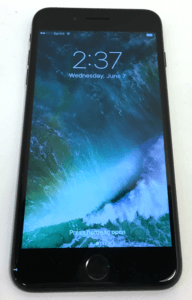 Apple's largest iPhone yet
Apple's iPhone 7 Plus is not just the company's largest smartphone, but also the company's best one on years. At a time when many companies have proven that their best can be really good, you'd wonder how much "plus" you're getting for that extra cash. We here at SellBroke want to figure this out for you.
2016 was the year of choice. Today many phones have great design and fast performance. Also a great camera and the concept of the dual camera lenses in cameras isn't really new. Apple is actually late to some of these competitions. This is something expected as Cupertino is famous for erring on the side of refinement. So let's use refinement as the basis for this review.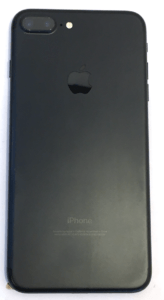 Hardware
Hardware-wise the iPhone 7 Plus is as refined as it is mixed. This continues to be one of the most solid and pleasant phones to holdin hand. That is thanks to the aluminum construction and 2.5D glass. If you choose any of the new black variants, the finish is an interesting blend of badass and elegance. It looks great up close and from a distance. In many ways, this is Apple refining a familiar design to a new level. Even if on a conservative side.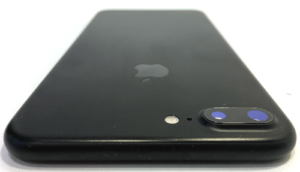 Other refinements come at the hand of the IP67 water and dust resistance to survive under a meter of water for 30 minutes, something Apple took forever to catch up on. There's a new force-touch home button that might take a little getting used to. Especially if you come from an older iPhone. But it's far more convenient than the standard capacitive keys that react to heat and not to an actual press. If you're planning on keeping this iPhone for the long run, this is one less moving part to worry about as well.

Thickness
Now, things get mixed when you notice that essentials like making the rest of the buttons reachable is still a Plus issue. The camera hump makes the phone wobble more than its predecessors on the table. And yes, even with the Plus style thickness, there is no headphone jack. Your color of choice also determines other issues with the iPhone. Any color that isn't black is prone to antennae lines. Then the black variants are either prone to fingerprints or easily susceptible to scratches.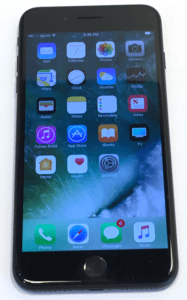 A few new added tricks that make you forget about the design flaws. And that's mainly because they're focused on refining content consumption. The wider color gamut of the new HD display provides punchier color and deeper blacks than before. These are some of the best stereo speakers to date. The experience extends to the ample volume for phone calls through the earpiece, and even through the speakers.
A10 fusion processor
Apple's new A10 fusion processor with three gigs of RAM runs the show underneath with two cores providing powerful performance when graphics get too intense and too coarse for day-to-day efficiency. With the 32GB, 128GB, and 256GB storage options you should always have enough room for pics and videos without fearing that you'll run out.

Applications
Given the fact that Apple considers itself more of a software company that is powered by iOS 10 is also what makes the hardware disappear. The ease of being able to use your phone now without having to dig too deeply into apps is quite frankly, one of the best parts of the new iOS 10 features. It has also incorporated new widgets. And has almost eliminated the need for third party keyboards by providing support for two languages. Though third-party app support is limited, you can use Siri to call for a Lyft ride or you can send WhatsApp messages directly from Siri as well. Above all, the best feature is the integration with Homekit. If you get some of the fancy new adaptors for home lighting and various other things around the house you can control them directly from your phone.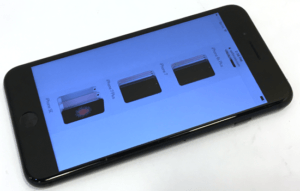 The new control center has also been enhanced to include the Homekit area. In addition to adding more room for the rest of the controls and works awesome with Apple Maps, especially for walking directions. It actually tells you to go right or left as opposed to Google Maps that doesn't. Then there are the changes to iMessage, Apple Music, and News that are put on par with competing phones.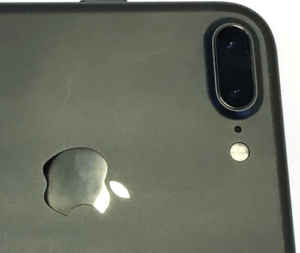 Storage sizes
When considering what iPhone to get, size of storage you may want, you need to consider that when getting a phone like this one you are going to consume a ton of media, take pictures and videos, and maybe even play games and 32GB just isn't enough space for this phone, at a minimum you should get the 128GB. Data speeds are great and the experience of using the iPhone is as expected with great fluidity in the user interface and the stutter free performance when playing graphic intensive games. This is also the king of battery life for content consumption going way over a day of heavy use. One drawback is the amount of time it takes to charge.
A couple things that are not optimum on the day-to-day basis is the fact that it's really hard to handle one-handed because of its large size. Also, as mentioned by everyone in the world, the lack of a headphone jack just isn't awesome. Especially when there's more than enough room to accommodate one. The whole topic of messing around with adaptors leads to a very cumbersome experience.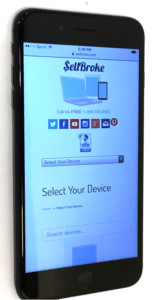 Camera
One of the major changes Apple made was with the camera. Apple finally took the plunge to newer specs like a 12MP sensor with F1.8 aperture and optical image stabilization. If one camera isn't enough for you, there is a separate 12MP telephoto lens at f2.8 aperture for 2x zoom and 10x digital zoom when taking photos.
As for being an average consumer, we are happy to once again see that we can trust an iPhone with our photos. They have great color saturation, contrast, whether in day or night. It's truly a great smartphone camera to rely on. The video stabilization is great, if you see shaking or wobbling while taking video and zoomed in, it'll never make it to the final product of the video. We love that part. Not having a wide-angle selfie camera is a little bit dated in today's age, but it manages to get by.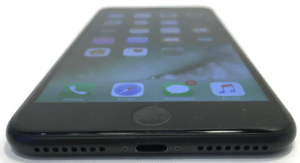 Pricing
Is it worth it to get an iPhone 7 Plus? This phone starts at $750 for only 32GB, and for 128GB, you need to jump up in price to $900 plus taxes. That's a lot of money in today's world of smartphones, and especially one that's not significantly greater than everything else that's out there. If you value great experience for consuming content, insane battery life, a robust ecosystem, great customer service, and one of the best cameras in the industry, then we would recommend getting the iPhone 7 Plus, as long as you don't mind the price tag.