Buying a MacBook 12-inch Laptop
May 24, 2017
https://www.youtube.com/watch?v=wexsNTdAQUI
If you were lucky enough to have a pick on the inside of the new MacBook, you would certainly have noticed how small the motherboard is. It is microscopic compared even to MacBook Air. And it doesn't have a cooling fan. The heatsink is just a piece of a flat metal and that's it. The new Core 3 m processors don't get that hot to require an actual cooling fan. The end result is fabulous - the MacBook is noiseless. You will never hear the fan spinning and the base will never get hot.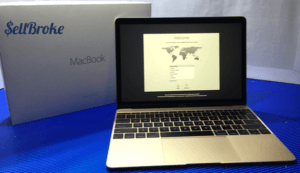 Fanless design also helps to keep the weight down. 12" MacBook puts 2 pounds on the scales. Normally you would not care if the laptop weighs 2 or 5 pounds but imagine that you have to get a hernia surgery. I did and afterwards I realized that my laptop, Dell XPS 15 was way too heavy to carry around the house. I wish I had the tiny MacBook back then. 2 pounds of great performance make the MacBook very competitive among other ultrabooks like the Samsung 940X that we featured on our blog a while ago.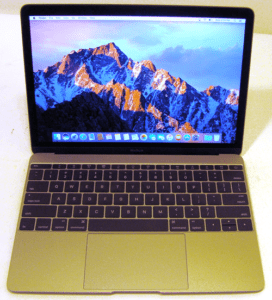 Simply put Apple engineers achieved their aim with the 12 inch MacBook creating a new kind of ultrabook and raising the bar for competition. They did it once before in 2008 when Steve Jobs introduced the first MacBook Air and opened the pandora box of ultra portable laptops that came out from various computer makers over the following years.
Now that everyone thought that all computer companies caught up with Apple, the game is on again.
The team went above and beyond to deliver the best of everything. New trends established by Apple's hard work, like fanless design, will soon become standard in notebook design industry.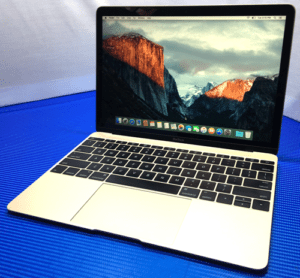 Tremendous experience in smartphone design pays off in a laptop business too. Apple mastered many artlike crafts like shaping aluminum monoliths and other rare metals giving them futuristic and unimaginable not so long ago forms. That makes the MacBook unique again. One of a kind laptop with extremely well designed and ultra slick chassis and unmistakable Apple logo in the center.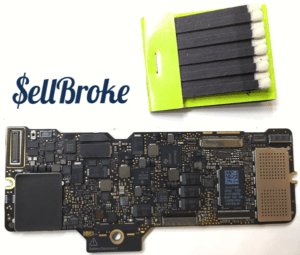 The MacBook is so light and thin that it replaces the line of MacBook Air that have reached its lifecycle a few years ago. We can't imagine how in the present time laptop could be even thinner. Apple isn't planning, at least officially, on making a new slicker MacBook Air. Yet there are rumors that the company may be updating the Air with better processors shortly. They're also talking about updating the Pro line. It's no surprise that Apple has to update processors to compete with other best selling products like Microsoft Surface Book 2-in-1. Could this be a bad time to buy the classic MacBook?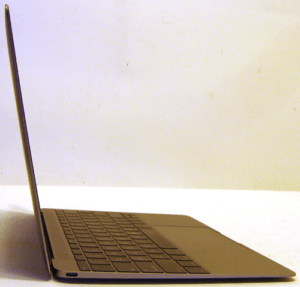 Keyboard
Apple redesigned the keyboard to achieve 13mm width of the laptop. They created a single assembly butterfly mechanism combined with stainless steel dome switch. It is called a slim butterfly keyboard and it has a shallower key travel and feels different than previous generations of MacBook Pro laptops. The keys are thinner more flat and travel shorter distance but the performance is improved over older designs. New backlit keyboard has a separate LED for each key for even better illumination. One piece force sensing multi touch touchpad is really big in proportion to the palmrest making the interaction flawless. Electromagnet underneath of the trackpad makes you feel its response on your fingertips which is called a tactile feedback.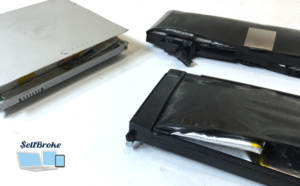 Battery
The new 41.4-watt-hour battery it is much smaller than in other models and perfectly fits the space inside the laptop. As expected from Apple it lasts well over 10 hours. Better battery, more power efficient processor and display are a perfect combination for energy saving and longer charging cycles. I haven't seen a swollen battery yet but maybe it hasn't been long enough. Company claims that the battery is completely new with a changed internal chemistry and it won't expand in its size. Honestly we don't know what kind of common failures time will uncover for this MacBook series.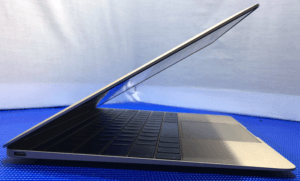 Ports
As much as I like the small MacBook, when it comes to connecting to external devices I definitely choose any MacBook Pro. The 12-inch model has one audio port and only one USB Type C for video output and data transfer that is also a charging port. If you want to connect anything else you will need a dongle. Apple got rid of all ports like on iPhone 7 last year.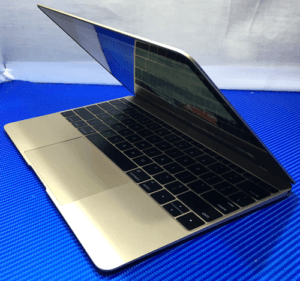 Display
This MacBook model is equipped with a Retina Display with a resolution of 2304x1440. It delivers an awesome viewing experience. It's currently the best display by Apple and I won't be talking about it today since we already did before.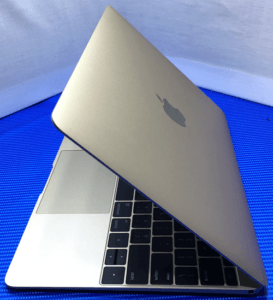 Design
This is the first all metal MacBook. Apple once broke away from one color scheme, first white and later aluminum, and now is continuously growing its pallet. Rose Gold joined Space Gray, Silver, and Gold colors making the MacBook attractive to wider audience.
Performance
Logic board integrates Skylake processors, Intel HD Graphics 515, memory and SSD storage and nothing can be replaced or upgraded. Base MacBook boasts 1.1GHz dual-core Intel Core m3, 8GB of RAM and 256GB SSD. Next model over has 1.2GHz dual-core Intel m5 processor, 8GB RAM and 512SSD. Apple also offers processor upgrade to 1.3GHz Intel Core m5 at additional cost.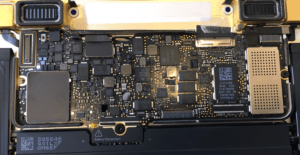 Which MacBook is for you?
If you think that MacBook Pro is better you may be right, but realistically looking they are aimed at different consumers. Pro always aspires to be a workhorse and non-pro is more of a fun time and social life companion. It is less powerful but smaller and noiseless and in my opinion looks better. Lastly it's cheaper so you answer yourself which one is better for you.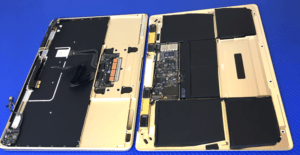 Choosing and buying the right MacBook is adventurous and fun. Shopping experience at Apple's stores is unique and cannot be compared with other computer brand stores. The firm also offers buy back program for used smartphones and laptop. You can easily compare their service vs selling your MacBook online.
Apple's brand speaks for itself and for many they hit the spot again with the 12 inch MacBook. It is a remarkably beautiful laptop.
I personally hope that Apple will ultimately work with Tesla on revolutionizing our roads with autonomous electric cars. In my believe both companies could deliver much more together. If they start shipping cars like Apple does with phones and laptops we wouldn't have to wait for the Model 3 so long. On the other hand competition is healthy and makes them all work harder to stay on top of the game. For now we're happy here in Reno that Apple is investing another billion dollars in our hometown. With Tesla, Apple, Google and many other great businesses Reno is becoming one of the centers of developing new incredible technologies that people love in America and that will rule the entire world in the years to come.
If you can't afford the MacBook you can look into buying a MacBook Air on a second hand market.