Flagship Killers featuring the Xiaomi Mi Max phone
May 01, 2017
Continuing on with the best valued unsung Android phones of 2017 today we will take a look at another potential flagship phone killer: the Xiaomi Mi Max. If you like really big phablet type of phones this may catch your eye. The isn't the newest, the biggest nor the most powerful phone that's on the market. But for a phone of this size, it does strike a really good balance among price, performance, and size.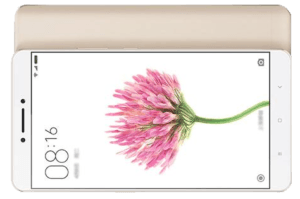 The screen measures at a stunning 6.44-inch screen, a small phone, this is not. Though it is a big phone it still manages to fit in your pants' pockets. Is it the most comfortable thing to have in your pocket at that size? Not at all, but it does fit.
Internally you can get it with a Snapdragon 650 or 652 processor, and versions of either 2, 3 or 4GB of RAM. Onboard memory either 12, 32, 64 or 128GB can be expanded with simply adding a microSD card.
The top spec model with 4GB of RAM, 128GB of storage with a Snapdragon 652 can be bought for under $250USD. It's an unlocked phone. You should, however, check and make sure the phone is compatible with your network carrier (http://willmyphonework.net/).

This Xiaomi comes in gold but you can get it in silver. It runs Android's Marshmallow with the Miui skin. A miui differs from a stock Android in a number of different ways. For example, there is no app drawer. Instead, everything is on the home screen like an iPhone. It also has some cool features like being able to change the transition effects, and the ability to reduce the screen size for one-handed operations.
One benefit of having a big phone with a large display is that it means there is plenty of room for a large battery without adding to the thickness. It has a massive 4,850mAh battery which even a heavy user will struggle to run dead in a day. And yet it's still a slim phone at 7.5mm thick.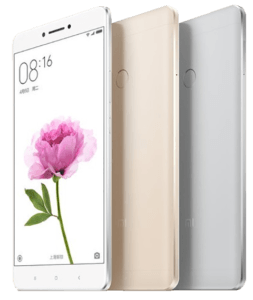 Design:
Looking around the phone it has 2.5D glass on the front and according to the GSM arena, it is Gorilla Glass 4. It has a mostly metal body with chamfered edges and a curved back. But the top and bottom are plastic to allow signals for the antenna. Located on the back of the phone is the fingerprint reader which is pretty fast and accurate. It has a dual-tone LED flash and a 16MP camera. We also a 5Mp camera on the front. Now, both feature f2.0 and both are pretty good for the price. The rear camera also has 4K video recording capabilities and a face-detect autofocus. It a decent camera that takes better-than-average photos in low-light situations, and overall the picture quality is pretty pleasing.
On the left, there is a tray for the dual-SIMs and you can swap the nano SIM for a microSD card. The top has the 3.5mm audio jack and right next to that is an IR blaster and a noise canceling mic. On the right, are some nice metal power and volume rocker buttons and on the bottom is the speaker and microUSB port. Although the Mi Max does support Quick Charge 3.0, the charger that came in the box is only a standard charger. So, if you use the supplied charger you can expect it to take up tp a few hours to fully charge its large battery. If you want something to charge your battery faster you can use something like Blitzwolf Quick Charge.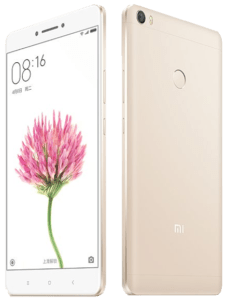 Display:
The Mi Max features a 1080p display and you might be disappointed that it is not Quad HD. But on a 6.4-inch screen, display 10180p provides 340 pixels per square inch. Which is still above Retina Display standards. At normal viewing distances, you won't see individual pixels. If you use Virtual Reality then it might be noticeable. But then given its size you may not be able to find a VR headset that can fit it. Overall the display is very good and since it's so huge it makes it great for things like movies and gaming.
Performance:
Both the Snapdragon 650 and 652 are very capable chipsets, both will run the majority of current gaming titles on high settings without any issues. Just grab a game controller and you have an excellent large screen and portable gaming setup.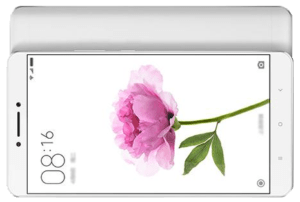 Surfing the web and streaming videos is a plant lag-free experience and with the IR blaster, you can control your home audio and video equipment.
While most of us are maybe set in our ways of selecting phones and we generally stick with what's on our TV commercials and such, there is a big world of devices out there that are not mainstream advertised or sold, however, with a little bit of market research,you too, may be able to find a flagship killing phone for much less than a new Galaxy or iPhone. You can sell your phone even broken one to Sell Broke and get the money for the newest smartphone.