LeEco Le Max 2 Smartphone
Apr 27, 2017
We started out this week talking about unsung Android platform phones that are both really affordable yet still powerful enough to consider buying in a pinch. Or maybe you're the type that wants to have a backup. Well, if you're only going to spend $200USD for a backup then I think this one would work out perfect.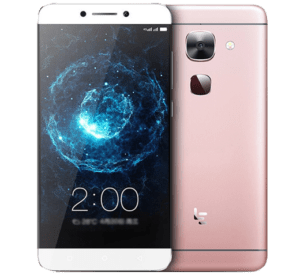 I'm pretty sure that you've never heard of this brand before but let's give it up for the LeEco Le Max 2. This phone offers fantastic value for the money and it may even be better than the Zuk 2 that we shared on Monday that rang in at $180USD. You have to check out the specs of this phone. It has:
- 5.7-inh IPS Quad HD display,
- a Snapdragon 820 with 4GB of RAM,
- 64GB of storage,
- a 21-megapixel camera with an optical image - stabilization,
- a 3,100mAh battery with quick charge 3.0
- DTS-HD and Dolby Atmos audio,
- and it has a metal body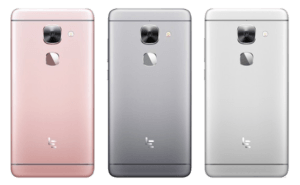 This phone in so many ways will remind you of a later model iPhone for sure. Its accessories down to the headphones are pretty Apple looking in nature. It even has you do the dongle dance. It doesn't have a 3.5 mm audio jack so you must use a USB type-C dongle for your headphones. One cool thing that I've never seen before is inside of the original box. It came with a free clear gel phone cover and it has a pre-installed anti-scratch screen protector on it as well.
As far as looking like an iPhone it really took a lot of Apple's cues. The only real difference in handling it is that the fingerprint reader located on the back under the centered camera. Some people like it there. Aside from not being able to open your phone if it's sitting down, I guess the placement is fine. However, like many people, I am used to it being on the front. It does have one of my favorite options.. it has a dual nano-SIM tray.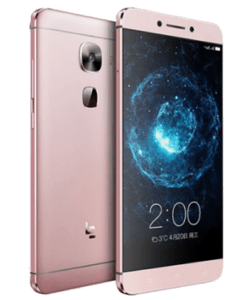 This phone's benchmark performances numbers were crazy good. It was scoring in the 14,000 range and meanwhile, I checked two of my iPhone 6Ss with 64GB and one scored 70,209 and the other scored 81,404. Both of those flagship phones look to be scoring low to me especially compared to a $200 Android. But if low budget phones can deliver good stable numbers then it's on us as consumers to get what we feel fits both our financial needs and tech needs.
Since it produces such high-performance numbers things like high-end 3d gaming won't be an issue. Also your everyday tasks will certainly be well-served.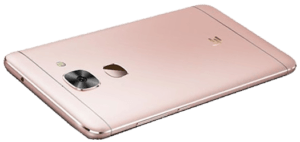 You may be asking yourself if I am saying that the Le Max 2 is superior phone to the Galaxies or iPhones, and of course I'm not saying that, but I am trying to tell you that the cell phone market is huge, and being caught in a constant consumerism rage isn't always the best thing for every phone owner. So, both the Zuk 2 and Le Max 2 are super good phones that fit a $200 budget.
Not only are we at Sell Broke trying to offer you a great opportunity and service to sell us your older devices to save and earn money, but we are also hip to trying to find ways to save you money on electronics as well. And if your phone breaks beyond repair-ability sell it and see maybe the Le Eco Le Max 2 Smartphone is for you.