Dell offered the Latitude E6420 line of laptops as a business computer that was designed for work and work apps. If you're looking for a gaming laptop this is not the place to look. This computer is not a daily traveling type of laptop because it weighs 4.63-pounds. No one wants to lug around that type of weight on a daily basis. It's definitely best left sitting on your desk. If you need your laptop to go everywhere with you better buy an ultrabook like Samsung 940X.
This Dell is very stout in both its appearance and its stature. This top lid plate has a brushed aluminum gun metal gray finish that looks pretty cool. It also serves as good protection. Dell calls it a tri-metal design because it is aluminum, steel, and magnesium. The remaining parts of the laptop are made of plastic, a very sturdy and hard plastic, but plastic nonetheless. Latitude is a good choice for those buying a laptop for performance but not wanting to spend a lot of money.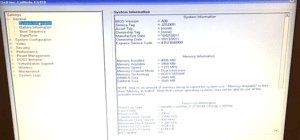 Taking a look around the laptop you'll find the front latch that closes the lid and it keeps it shut tight, it's well built. Also on the front, you'll find an SD card reader slot with a dummy card in it. The two front firing speakers are also mounted on the front of this laptop.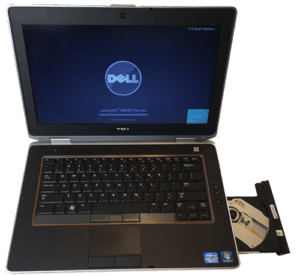 Taking a look on the left side you'll find a Smartcard slot and an exhaust vent. Next are audio combo jack, VGA display port and also a USB 2.0 port. Along the rear of the machine, Dell put the power adapter, Ethernet, security slot and a full-sized HDMI. Taking a look on the right side we see the eSATA port and two more USB 2.0s. This laptop also has DVD-RW, a WiFi selector on/off switch and the Expresscard. All three of the USB ports are powered so you'll be able to transfer info much quicker than just a regular 2.0 port would. Like you see this laptop has it all. Even though it doesn't cost a lot of money it's a full blown computer. It's not a simplified budget notebook like ASUS X205T.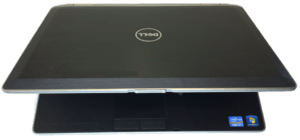 Flipping the lid up and taking a look at the interior features of this laptop you'll find that it is black with a hint of definition with an orange stripe embedded around the keyboard giving it a slight accent. The palm rest is sizable and very soft to the touch with a rubber coating.
In the interior is where you'll find the power button, indicator lights for the hard drive, battery and WiFi as well as the three volume buttons: up. down and mute.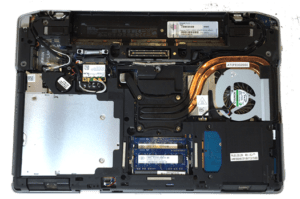 Taking a look at the keyboard you will first notice that it has two sets of right/left buttons. That's because if you take a closer look you'll find a "pointer stick" like on LENOVO ThinkPad Yoga 15 laptop. If you are one that prefers the pointing stick then you'll need to scroll up and down just like normal so in order to do so the middle button just below the "b" and spacebar acts as a lock button. That means if you want to scroll up or down with pointer stick you need to also click and hold the center button to accomplish that. Everything else about the buttons is just like normal. If you're coming from a laptop that had just one set of click buttons it will take a few minutes to get used to. But you'll find yourself liking the two options for left/right click control.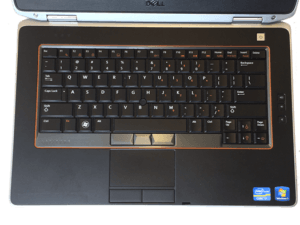 While testing the graphics card I let the system run for about 90 minutes on YouTube with some pretty intense light and strobe effects just to see how long it would keep up and it did great. It ran in the background for over an hour and by the time I went to check out its temperature and see how it was holding up. It had already cooled itself down and the fan was working great. For a stress test like that generally, I'd expect for it to be much warmer but it was running the processor at around 55 C and the hard drive close to 38 C. These are temperatures well within safe operating levels.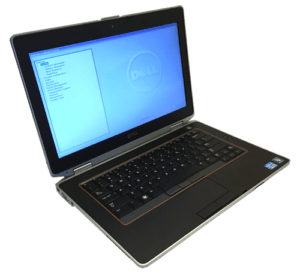 The two front-facing speakers, though generic, provided adequate sound quality without very much distortion even at volume levels all the way up. You can always adjust sound quality by adjusting your settings if you run across any issues with distortion.
Battery life was OK. It wasn't exactly something I'd be willing to write home about, but it managed to stay running for about 5 hours between charges. It is packing a 6-cell, 60-watt hour removable battery pack. If you want more battery time you can always upgrade to a 9-cell battery pack for extra power if need be or desired.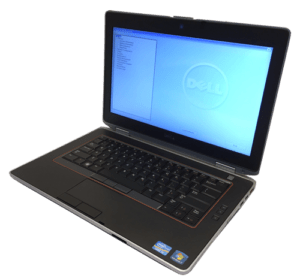 There is almost always a choice to either upgrade battery, memory and storage drive. But usually it's easier and sometimes cheaper to simply upgrade to a whole new computer. If that's your option simply sell your laptop back online and buy a new and better one. Newer notebooks are much nicer to use and higher price if justified but its friendliness and high performance.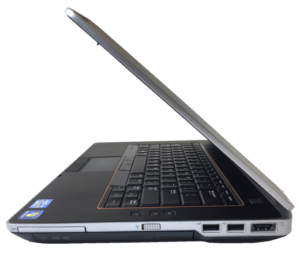 Specifications:
Intel Quad Core i7-2460M

8 GB Dual Channel DDR3

64-bit Operating System/ Windows 10 Home

14-inches IPS Display 1366 x 768

Intel HD Graphics 3000

Wireless 1707 Bluetooth 4.0 LE

Keyboard Backlit, Spill Resistant

1 TB HDD Seagate SATA-III

Lithium Ion Battery, 6-Cell, 60 W

Weight: 4.63 pounds

Ports: 3x USB 2.0, HDMI v1 .4a, Security Lock, Micro SD Card Reader, DVD-RW Drive, Ethernet Port, eSATA