Lenovo IdeaPad 100S 14" Laptop
Feb 22, 2017
The Lenovo Ideapad 100S is the cheapest 14" notebook that you can buy as of late 2016 and early 2017. The real question is, what can $250 USD get you right now? You may be surprised.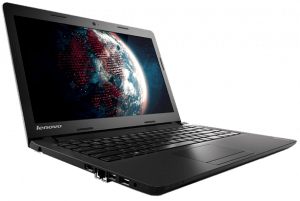 Just looking at the machine with its hard coated plastic body you'd notice that it looks pretty good. You could easily mistake it for a higher-end laptop. It's all in the design sometimes. Thankfully, as the sticker on the palm rest says, this is indeed quite thin and very light at just 3.3-pounds. When compared to the 2015, 13" Retina MacBook Pro it is a bit thicker, but it doesn't feel thinker when holding it probably due to its tapered corners and edges.
The build quality is also solid and the hinges can fold back about 180º and feel very sturdy and that it will last. On cheaper, and even sometimes more expensive laptops, the hinges system can feel weak and like it won't last very long. Not the hinges on the Ideapad, they feel stout and secure for some time to come.
Moving down to the I/O we have one USB 3.0, a full-sized HDMI port, a microSD slot for expandable storage, a 3.5mm audio jack and 2 USB 2.0 ports. I would have preferred a full-size SD card slot, but the microSD card 2as probably added to compensate for the low 32GB of Flash Storage. I'm not really sure we could classify this as an SSD as the maximum read and write speeds are 147 Mb/s and 71 Mb/s, which is not great. However, it is a step up from the slow 5400 rpm mechanical hard drive that you would usually see in a laptop at this price point. The downside is you'll have to put up with the limited internal storage. Once you load up Windows 10 there goes about half of your storage space.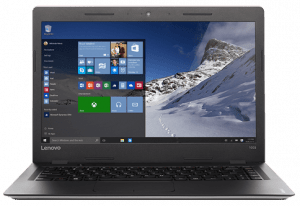 When it comes to performance, this laptop is rocking the Intel Celeron N3060 at 1.6GHz to 2.48GHz. There is also 4GB of DDR3 RAM. This is a dual-core chip with no virtual cores because it runs on the 14 nanometers released in Q1 of 2016.With the TDP at just 6 watts, this CPU isn't going to be draining much power from the battery.
Speaking of the battery life, we were surprised that we got about 5-7 hours of solid use on a single charge. This includes light web-browsing, gaming, and streaming media. If you are using this for school or on the go, you shouldn't need to bring your included adapter. The adapter has its own look to it and is much smaller than those generic type of power adapters we've seen in the past.
When it comes to the GPU this is using the Integrated Intel HD 400 Graphics Processor. The native resolution of 1366 x 768 and lowest settings Minecraft got about 30-40fps. If you plan on gaming on this laptop, you may want to lower your expectations.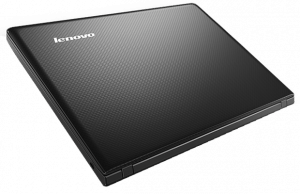 The screen is not the greatest but considering you normally get that resolution on 15.6" laptop running up to $700+, we think it's fairly decent still. Colors and saturation are ok with the wide viewing angles from the sides and bad viewing angles from the top and bottom. Looking at it head on gets the best display.
Thankfully Lenovo didn't cheap out on the Wi-Fi and Bluetooth and installed the 802.11 AC Wi-Fi card and the BT 4.0. on to the keyboard. This was another area that surprised me. They keys have a definite click and are not mushy at all. There is sufficient travel in the keystrokes and this makes for a decent typing experience. The trackpad is big enough and the multi-gestures worked just fine. This is clearly another strong point for the laptop.
Even under a heavy load, this stayed really quiet. Being as it is passively cooled without fans it runs silently. Even without air vents on the laptop it never ran hot. In fact, it doesn't get hot at all which is more surprising as it doesn't have a metal case to dissipate the heat.
The one thing that is not good is the webcam. Yes, it has one, but it really is poor technology that they used here. But a budget laptop is bound to cut corners somewhere and somehow.
The speakers fire from the base of the laptop and do well enough. They aren't anything special and have no bass, but the mids and highs take care of business to make it acceptable. Again, we're dealing with a budget laptop.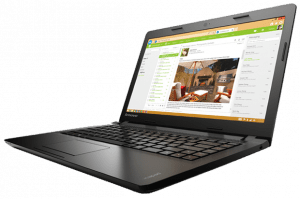 The bottom line is: if you are looking for something really cheap to take with you on the go with great battery life, solid I/O and decent build quality, this is definitely the laptop for you.
Sell Broke will buy your laptop. We make selling used laptops and other electronics easy and hassle free. Even if your device is broken you can still turn it into cash.