Dell Inspiron 17 5000 Series HD 17.3 Inch Laptop
Jan 16, 2017
Thinking about buying a laptop that is selling in today's market with ease? One that's enough for your ideas? With a spacious 17" display you can complete all of your tasks even easier. This huge laptop is bursting with style. Just like you, it's packed with potential. Webpages, games and apps fire up fast with up to 6th generation Intel core processors thanks to premium performance and stunning visuals. Here we introduce the Dell Inspiron 17.3" 5000 Series laptop.
This laptop comes to you loaded with sizable 1TB of storage and plenty of room to store all of your photos, documents, work or school files and more. You will be able to stay unplugged longer and get going without worry. With great battery life you can go much longer in between charges.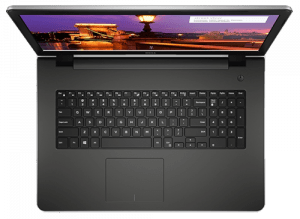 Touchpad and keyboard
With the large precision touchpad you'll be able to effortlessly point and scroll content quickly. With a backlit keyboard you'll be able to continue your work or play even in the dark. You'll have better typing accuracy even in the low light. Since it also has a built-in numeric keypad you'll be able to game or enter data with ease.
802.11 AC technology
Featuring the 802.11 AC technology you'll be able to use the long range enabled WiFi extended across a larger range which reduces buffering times and allows you to better enjoy surfing the net, streaming media, or chatting in your favorite forum.
Using Windows Home you can efficiently use data entry, crunch numbers or navigate spreadsheets and documents quickly.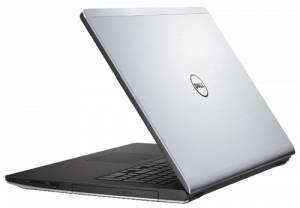 True Color
With True Color you will be able to adjust your colors and saturation for much deeper and richer smooth colors throughout your experience. From rich and vibrant or more muted, you can tailor your display's color temperature and tone to suit your own personal needs and desires.
Audio
Whether you are mixing music or simply only streaming media, you will get a quality studio sound with MaxAudio. It will deliver lower lows and higher highs and everything in between. With built in entertainment you can watch DVDs, burn CDs or load software and applications quickly onto your desktop with the internal optical disc drive.

Display
The Full HD touchscreen on the Inspiron 17 5000 delivers crisp and brilliant images to you 17.3" display. You will be able to enjoy greater immersion in your games and photos and even normal everyday tasks. Your every tap, swipe and scroll is accurate with a capacitive touchscreen that feels natural and fluid because there are sensors right under the screen.
Sell your laptop to Sell Broke. The most convenient way to sell laptops and smartphones online. Instant cash for good and broken computers and electronic devices.