System76 Gazelle Pro Laptop
Jan 06, 2017
System76 comes to the world as a provider of the Linux operating systems. They sell laptops, desktops, servers as swag. They are a group of makers that are really trying to put something great together for the Linux users.
System76 has a few different models to choose from, but today we will discuss the System76 Gazelle Pro.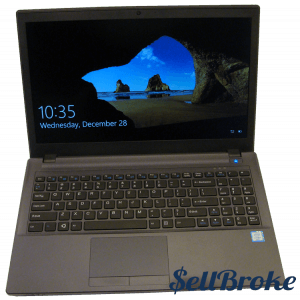 Quick Specs:
The Gazelle Pro comes with: An Intel i7-4710MQ 2.5Ghz processor; 16GB of DDR3 RAM at 1600Mhz; A Samsung Solid State Drive of 120GB; 1TB at 720 RPM hard drive; A matte LCD 15" IPS 1920 x 1080p display panel; 6th generation Bluetooth, WiFi and graphics; A DVD drive, lots of ports, and weighs in at about 5.9 pounds.
I/O:
This machine comes with a wide variety of ports to choose from. On the right side of the machine there we have the headphones and microphone jacks, USB 2.0 and 3.0, Kensington Lock, and the DVD tray. Swing around to the other side and there you'll see some more ventilation and the charging port, a VGA port, Ethernet RJ45 port, an ESATA, a full-size HDMI and another USB 3.0 port. Along the front of the laptop there is a microSD card slot as well the LED indicators.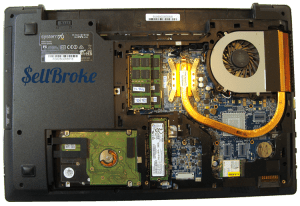 Design:
In a time of simplicity, this laptop comes at us with a look of sophistication all the while being a hefty enough laptop to pack away with you and travel without fear of breakage. The top lid has a nice textured surface that looks really smooth. The top lid looks like the metallic ones we've seen elsewhere, but in fact, it's actually just a really thick durable plastic and yields minimal flex.
The hinges on this laptop are really sturdy because they are nice and thickly built to be able to withstand many, many openings and closings of the lid. No one likes a loose or floppy feeling in their display when opening it.
The interior palm rest is sizable and gives you room for mounting your wrists comfortably. Yes, it is plastic and does have a very small bit of flex but nothing to get too concerned about, especially since the keyboard doesn't exhibit much, if any, flex.
Trackpad and Keyboard:
System76 was able to put in a real nice full-size keyboard into this machine as well as a 10-key number pad. The keys are engineered well and don't feel as if they'll pop out or have been made out of the cheapest materials possible. The key travel here is nice and provides a really smooth typing experience and feedback. But how did they think they could get away without a backlit keyboard?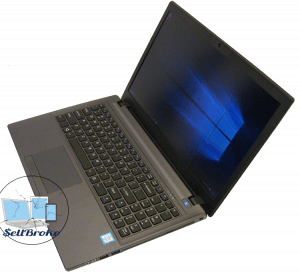 The trackpad is sizable and pleasantly smooth. It does support multi-gestures and two-finger scrolling without any problems. They have still remained with the trackpad plus the individual right and left buttons, so it's not just a large monochromatic square. It was nice and responsive and accurate.
Audio:
The two top-facing speakers that they managed to fit in here are pretty good little noise makers. They are not the best we've ever heard before and they are missing the subwoofer. But for a regular setup these speakers definitely provide the levels of sound usually needed.
Battery:
The pack is a 90 watt hour removable 6-cell smart Li-Ion battery. During casual usage you can expect to get a very good working performance out of it for about 5-6 hours. But if you get into the heavier video or music editing and gaming operations that will dramatically cut down to as low as 90 minutes of gameplay. So if you're travelling for the day you will probably be OK. It's still a good idea to keep the charger handy.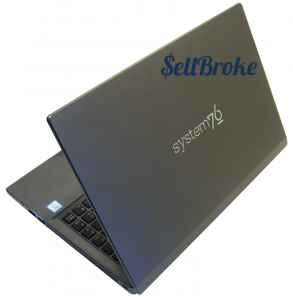 If you're into the Linux OS then you are bound to find something in the System76 manufacturing line that is sure to float your boat. This Gazelle Pro is probably the one that fit's most needs both on an operational level and financial one. It's really a mid-line type a laptop that is pretty versatile. So, if you're in the Linux market and looking for a new laptop, don't be afraid to check out the System76 line of laptops.