So you have decided to make that leap of faith and sell your laptop after the holidays. You have researched your options and have heavily weighed the benefits between selling your laptop online or selling it to a business that buys back old and broken laptops and you decided to sell it back to get a bit of extra hassle-free cash in hand.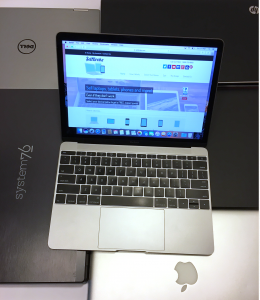 Great decision! But now you have to clean it to protect yourself from any type of your sensitive information hitting the public forum. You may have been searching online and haven't been able to find anything comprehensive. Or, you've stumbled upon this instructional blog, either way, in 5 quick steps we'll get you on your way to a clean and safe computer.
Have you been searching how to restore your PC laptop to factory settings? We have a short instructional block of instructions here to help you with just that. Just like last time we showed how to test a MacBook Pro before buying. Let's do the easy method.
**** Before you begin this process you first need to backup your personal information ****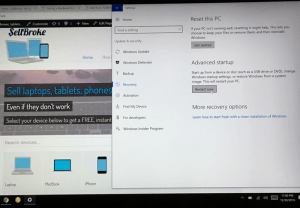 Step 1
The first thing that you want to do is open your Search Menu and type in RECOVERY. On the right hand side near the bottom you will see a recovery option. You can go ahead and click on that to begin the process.
Step 2
You will have two choices here. The first one is to refresh your PC without affecting your files and the other option is to remove everything and install Windows. We at SellBroke always recommend the second option when sending us your device, that way you will have a clean install and there won't be any files affecting your setup, and your personal information will be protecting as well.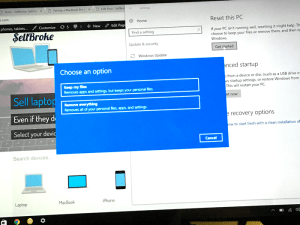 Step 3
Next you will get a dialogue box reminding you that all of your personal files will be removed and that your PC settings will be changed back to the factory default settings. Just don't forget before doing this action that you will want to save your backed up information on a satellite, or external drive.
Step 4
At this point you will see two restore options: Just Remove My Files and Fully Clean The Drive. Since you are selling your laptop at this point go ahead and select the second option to clean every trace of your existence. But, if you are keeping your laptop it is ok to select the first option.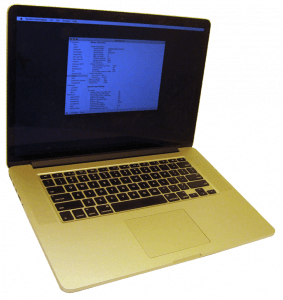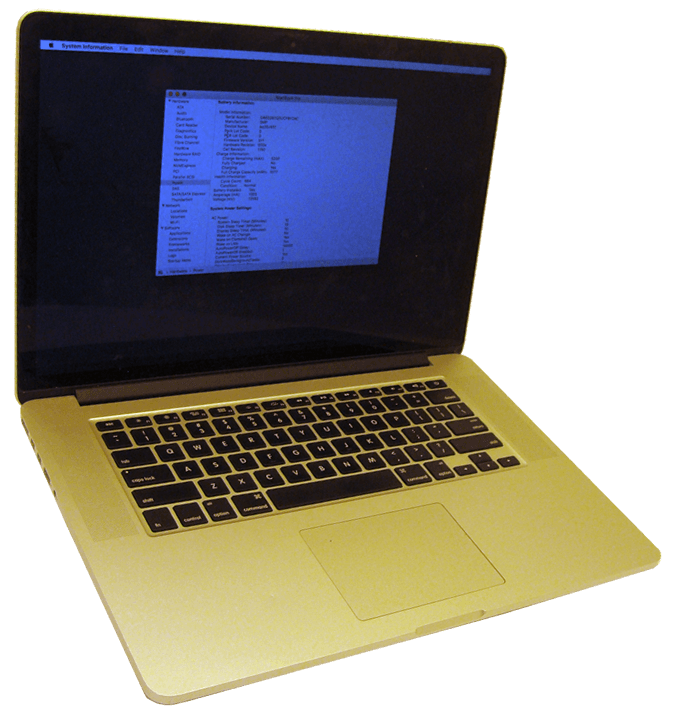 Step 5
You will now be asked if you want to continue and reset all of your personal files and apps. If you are ready at this point just click Reset.
Now your computer should be begin the Restore process and shutdown and restart. This process could take upto a couple of hours if you chose to fully clean the drive.
Ready to sell your laptop? Just fill out the quote and see how much your laptop is worth.