Selling your laptop before the holidays is something that everyone should know how to do and where to do it. There are advantages to selling online that can only be experienced online. Personally, I prefer selling my used electronics to a reputable company that buys electronics and correctly disposes or recycles them. SellBroke.com is my preferred businesses to deal with due to their professionalism and prompt payments. Plus they pay well and that's always the bottom line when I'm selling my equipment.
The online market is huge and offers so many ways to sell broken MacBook and other laptops, functioning laptops, desktops, phones, etc… There really is no limit as to what you can sell online. You just need to be able to properly price your device and reach your target demographic effectively.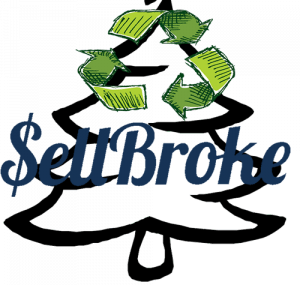 Determine market value
One of the first things you should do before you decide to sell your laptop is to determine the fair market value of it. Obviously the best way to do that is to search online, but specifically on pages like Craigslist are the best ways to see what things are selling for in your area. Another way to figure out a fair market value is to look online as a buyer. Using the same information that you have for your device you can search for what's for sale in your area with the same specs. This will help you see what others are willing to sell their devices for as well. Once you determine a fair market value you're one step closer to selling your device.
So you finally decided how much you are going to sell your laptop for, or at least a very good ball park idea, now what do you do?
Make sure it works properly
Now it's time to go through all of the options of your laptop and make sure that they work properly. Get all of the system information that you can find. Important information that people want to know is how big the hard drive is, how much RAM is on the laptop. Make sure things like WIFI, webcam, LAN, and DVD drives work. Test each key make sure that they travel and respond correctly, and if not you can do your best to clean around them or even blow them clean with compressed air.
Once you've successfully tested what you can and gathered the pertinent information, go ahead and clean the laptop. If you've applied any stickers to it do what you can to safely remove them and any gummy residue as well. What you want to do is get your laptop or device back to the best original condition as possible. If you need to remove stickers don't remove any of the ones that came on the laptop originally. Those are best kept in place. Make sure to gently clean the screen and keyboard without getting any moisture into the device.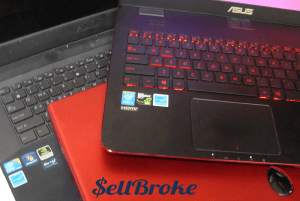 Wipe all of your information
Now that you have a physically clean laptop you need to wipe all of your information from the drives and return all the settings back to the factory settings. Make sure that you have any install disks as well to send with the computer when you sell it. You should also reinstall the operating system if you wiped it clean as well. You can also check and make sure that everything of your information is gone once you reinstall everything.
Make sure to check out the bast ways to pack and ship the laptop you sell. This will save you time and money in case if the laptop got damaged in transit.
Ready to sell your laptop
Here you are, all ready to sell your laptop, but how are you going to sell it now? `as mentioned there are many ways to do so. One recommendation would be to sell it in person if at all possible because you want to be able to get cash in hand. Accepting bank checks and whatnot you run a risk of getting a fraudulent one and losing out on the sale. No one likes to be a victim of fraud, so you need to protect yourself. Another recommended way to gain payment is through PayPal because it is a safe way to transfer funds.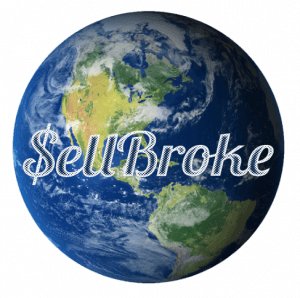 If for some reason your laptop isn't salable anymore you still need to recycle it. You can't throw your computer into the garbage because it's harmful to natural environment.