New 2016 MacBook Pro
Nov 14, 2016
The MacBook Air used to be the benchmark of balancing power with ability, price and incredible battery life. But its design and display has not changed in six long years now, and those years started show. The Mac used to be best mobile computer the world is now an outdated relic. It's time for an heir to the Air, and this is it. The $1,499.99 USD MacBook Pro 13-inch display without the Touchbar.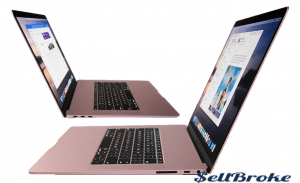 This is the thinnest and lightest that Apple has ever made. At first blush it looks like everything that users have been asking for. It has a much nicer display and specs without any sacrifice of portability.
What Apple has created here isn't really a MacBook Air nor a MacBook Pro as known for so long. What this computehe MacBook Air used to be the benchmark the 12-inch MacBook from last year, a pro MacBook, if you will. The design is a perfect match for a MacBook. Right down to the metal bottom of the display. Display color options and the Apple logo on the lid that no longer lights up. Also like the MacBook there are almost no ports on this MacBook Pro. On the right-hand side you get a headphone jack. On the left side you have two USB C ports and that's it.
This is the most drastic change that Apple has made to its computers in a long time. And it has a ton of compromises. If you want to offload the pictures from your camera, too bad, there's no SD card reader anymore so you need a dongle. If you want to backup your data to an external hard drive, you either need an adaptor or a whole new drive. Now even plugging in an iPhone requires a new cable or adaptor.
One upshot is that the new ports do support Thunderbolt 3 which has 40Gbps of bandwidth. But that's the technology of the future, not the present. The MagSafe charger is another victim of the USB C Revolution. It has been replaced with a sturdy direct connection that is harder to connect and disconnect. It also doesn't have a LED status light. If you can get over the shock of losing every useful port of your laptop this new MacBook Pro is a classic work of aluminum art from Apple.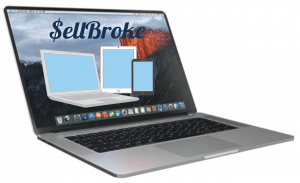 The hinges are strong and they glide open. The bezels around the display are tiny. There are stereo speakers that frame the keyboard and the touchpad is ginormous. That limo sized touchpad may look excessive, but it's lovable. Because it's a force touch you can click the top of it in a way that you cannot do with the mechanical switch of the Air. The keyboard has an upgraded version of the MacBook's butterfly mechanism and it really has a much better feel. At first you may not like the really shallow key travel, and maybe you never will adapt to it, but once you begin just typing and stop paying attention to it so much it will come together nicely.
The biggest upgrade to this MacBook Pro is the display, and it's just stunning. The same wide color gamut of the iPhone 7 and the 5K iMac, it looks great from literally any angle. You could say it's obviously better than the preceding MacBook Pro but it is in technical terms as well with 67% greater color contrast and 675 greater brightness. Photographers will love this display for editing once they figure out a work-around with the dongle situation. The MacBook Pro won't let you down on performance either as it handles both Photoshop and Lightroom nicely. This might look like the ultra portable MacBook but it performs like a real pro laptop.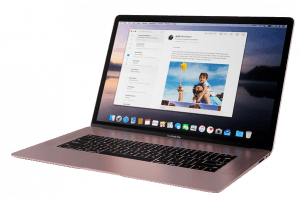 Battery life on this new MacBook Pro doesn't give you the 12 hours that the Air provided but it does serve a solid 10 hours. You will also see a perfect match between battery percentage and remaining hours. For example 70% of remaining battery should yield 7 hours of mild to moderate usage. Apple seems to have deliberately targeted 10 hours as a benchmark but there are no worries about the battery because it consistently provides very good time usage.
As new and future-facing as this MacBook may be, it embodies a lot of familiar Apple strengths with its great industrial design and touchpad ergonomics, reliable performance and great battery life. However, it has taken away the user-friendly features like the SD card reader, USB ports and the MagSafe charger. With Windows rivals catching up fast and this new laptop costing $1,499.99 as a starting price. You may be inclined to give Dell and Lenovo a sharp look before deciding on a "MacBook Air upgrade". If you're determined to stick with macOS this MacBook Pro is an obvious and easy choice for a step up from the Air, it's also much better and much more powerful than the $1,299.99 MacBook. But even if all that existed were Apple laptops, still the temptation of the more expensive MacBook with the Touchbar would be there. The Touchbar offers something unique.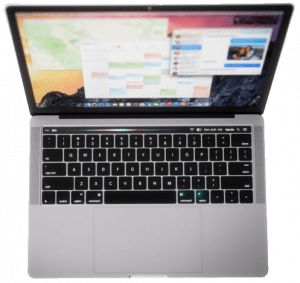 So where does that leave this new touchless MacBook Pro? It's a good computer priced like a great one; it's the future crammed into the present, but it's also the most affordable new MacBook Pro and therefore the one, if any, that most of us would buy. As such, it's beautifully designed, very thin and light with a unibody design of Apple-branded compromise.
Now you can sell MacBook laptops to SellBroke without leaving your house. Get a free instant shipping label today and turn your MacBook into cash.