The New Alienware Aurora R5 Desktop Computer
Oct 11, 2016
Today we are going to take a look at the new Alienware Aurora R5 gaming desktop. It follows great and long tradition of Alienware gaming laptops. First things first, we will provide the specifications for the Aurora actually tested.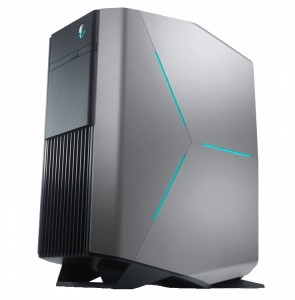 The Aurora starts as low as $799.99 USD and is equipped with an i3-6100 2 Core 3.7GHz with 8GB of DDR4 Ram at 2133MHz, 1TB at 7200rpm HDD and a Nvidia GeForce GTX 950 2GB graphics card.
This desktop is equipped with Intel's 3165 802.ac WiFi wireless LAN and Bluetooh 4.2 and Windows 10 operating system. All is packed in a case that is 18.6" tall x 14.2" deep and a touch over 8" wide.
This machine is bundled with plenty of options offered including a water-cooled i5-6600K, 16GB HyperX DDR4 RAM. It also has a 512GB m.2 PCIe SSD teamed up with a 1TB 7200rpm HDD. A GTX 1080 Founders Edition was added and this all ran on a 850 watt power supply.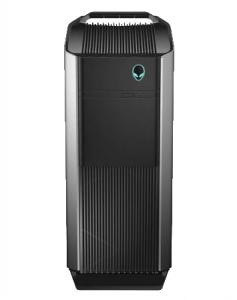 The majority of the gaming community runs on 1080p still so that is how this Aurora was tested. First tested was Overwatch and had all the settings maxed out and had an average frames per second (fps) of 130 with a maximum of 178 fps and a one time dip in 95 minutes of play as low as 95 fps. These rates are well above most competitors on the market.
Next tested for 74 minutes was Dirt Rally's benchmark on ultra with MSAA x8 of an average fps 94 and a maximum of 143 fps and a minimum of 74 fps.
Coming next in the lineup was Rise of the Tomb Raider and once again tested with all settings maxed out graphically and saw an average of 104 fps. Last tested was GTZ-V maxed out with MSAA x4 and had an average fps of 90.
So what does this all tell us? The GTX 1080 destroys 1080p gaming. Another thing worth mentioning is it was wondered if the i5-6600 bottlenecks the GTX 1080, and that does not seem to be a problem.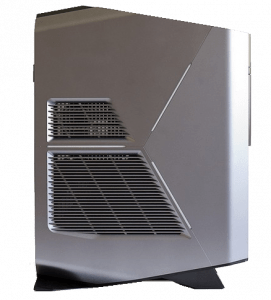 As for the VR experience the vibe works flawlessly with the Aurora and setup was easy as getting the base stations calibrated with the headset.
Tested games were the included demos, which were: Job Simulator and The Lab, then we played The Brookhaven Experiment of the the Our Survival shooters series and lastly the Space Pirate trainer. Everything looked amazing and played silky smooth.
So, where does that leave us? IF you're looking for a desktop that is capable of the VR experience right-out-of the box the Aurora is a great option. And if you really wanted to push one of these units to the limit, you can get one with dual GTX 1080s or the rx480s.
There are plenty of other options there is always Aurora's big brother, Area 51. If you're looking for a more compact desktop and at an entry-level price and that is still capable of hardcore gaming, the Aurora should not be overlooked.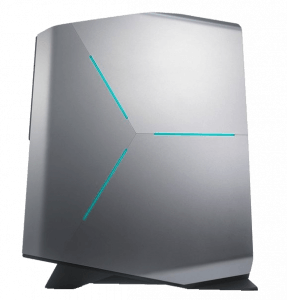 Still can't decide which computer to buy? Read our many reviews and find out which machine will be best for you.