Today we will take a look at one of Lenovo's most popular notebooks: the Lenovo G50, it features some decent specs for the money. The G50 is aimed at someone who want a budget laptop with solid performance, build quality and affordability. With this popular Lenovo you're getting an Intel Core i3 CPU, 4GB of RAM, 1TB of 5400 RPM drive, and a 15.6" HD display all for $349.99.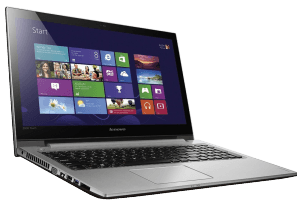 Design and Build Quality:
The design of the G50 is actually quite familiar, and is quite similar to the Y5 and Z51. The exterior features smooth black plastic curved edges that look really good. The bottom of this laptop allows for easy access to the internal components.
The interior is black plastic but the palm rest has a cool brushed metal look to it that adds a stylish finish to a budget laptop. The top panel of the notebook has a super glossy black border around the display that is also found on the Y40 and Y50. Unfortunately the plastic finish does easily scratch, so keep that in mind when opening and closing the notebook and also when wearing jewelry. It weighs in at 5.51-pounds and at its thickest point measures 0.98-inches.
The build quality on this G50 is good. The top lid offers slight flex, the keyboard flex is decent as well. Towards the middle section it gets a bit more flexible, but still comfortable. You won't find much better on the market in this price range.
The fan runs nice and quietly and never offers any distraction. Even under heavy loads it's impressive, and by looking at the temperature ratings, it is also well functioning. Another bonus about this laptop is it come with two DIMM slots if you want to ramp up your RAM.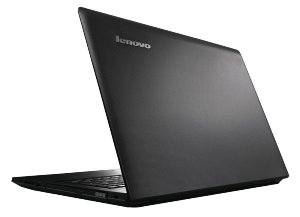 Portability:
Starting on the left side you have your AC power port, OneKey Recovery button, an exhaust fan port, VGA port, a gigabit Ethernet port, also a full-size HDMI, as well as a USB 2.0 and 3.0. Flipping it around to the right-hand side there you have your headset/microphone combo jack, an SD card reader, an additional USB 2.0, a DVD drive, and finally the Kensington Security Lock Slot. Lenovo did well when designing the SD card reader and it sits almost flush with the unit. You can find both the battery status indicator and the power status LED indicator.
Display:
Display quality is just above average compared to other budget laptops out there. The sRGB came in at 65% and the Adobe RGB came in at 48%. The G50 boasts a 15.6" TN display with a resolution of 1366 x 768p. The color calibration out of the box was way too cool, but using the Spyder4pro the colors are adjustable to be much more natural and warm. Text and images seem to be a touch fuzzy; however, just remember to keep you display expectations low on these lower end budgeted laptops.
Side to side viewing angles from this TN panel was adequate, but the vertical angles are very poor. Just be patient and adjust the angels until it looks good. Bright lighting and windows will also play a key factor with this glossy panel.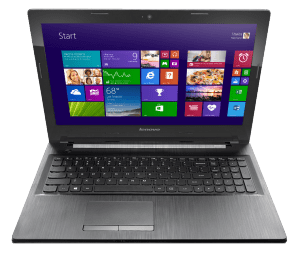 Keyboard and Trackpad:
Trackpad performance on most Windows laptops are really not that good, but with that being said, the G50 offers decent tracking and two-finger scrolling is quite responsive. On a daily basis this laptop offers a decent trackpad.
Keyboard performance is pretty good. The small shaped keys offer good tactile feedback and the travel is adequate. Again Lenovo added the 10-key input pad a CAPS lock LED and a number lock LED. Most budget notebooks usually skip out on those features, but what they did go cheap on was not adding a back lit option.
CPU and GPU:
Thanks to the power efficient Intel Core i3-4030U the power performance has been exceptional. This is an older dual-core Haswell chip that is still holding its own. You'll get a base clock speed of 1.9GHz without turbo boost. You can expect smooth performance from Office applications, HD video streaming and even some light programming work. At the end of the day, Windows 10 runs pretty smooth on the Core i3 processor.
The integrated Intel HD 4400 can offer some decent gaming power for light duty games light Minecraft and League of Legends, just don't expect to play GTA 5. Running at 1366 x 768p on low to medium settings you will get about 45-5- frames per second. After about 30 minutes of gameplay the CPU was still very efficient at handling temperatures. The average was 49 degrees Celsius and a high of 61C.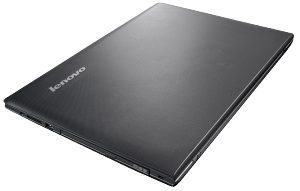 Battery:
The battery life from the 4-cell Olympia is adequate, expect about 3 – 3.5 hours on a full charge with screen brightness set near 50%.
Audio:
For a notebook with two bottom-facing speakers, their performances aren't too bad either. The sound levels are pretty high and the quality is about average for this price range. Just don't push them too much because there will be a lot of distortion.
Sell Broke will buy your laptop regardless of its condition. Check our catalog of laptops and other electronic devices we purchase.