How do you know which laptop is right for you? Let's face it, buying a laptop can be a really intimidating process, there's not exactly a one-size-fits all kind of answer. So before you sell your laptop and go to the local electronics store, just reflect on what type of computer user you actually are, because you don't want to end up wasting your money on a Ferrari, when you only need to go grocery shopping.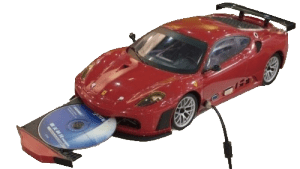 Because most people have a budget to work with let's take a look at three laptops all at different price points: the Acer Aspire, the Toshiba Satellite and the 17-inch HP Pavilion DV7.
Let's start with the basic entry-level budget laptop, the Acer Aspire. Sitting snugly at the $400.00 (USD) price range it's a great laptop to get you through the day. It sports a simple business like design with a 15.6" LED backlit display. It comes with 320GB of built-in memory, which should be plenty of space if you plan on using it for mostly web browsing. With three USB ports and an HDMI port available to connect with a TV or external monitor, it is an affordable solution for use at home, work, or school.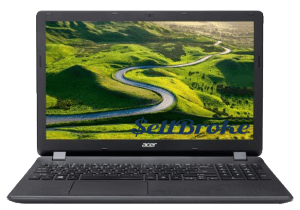 Now, if you're willing to shell out a little bit more for some more performance, memory and connectivity, then you may want to check out a mid-level Toshiba Satellite. It has the same 15.6" screen as the Acer Aspire, but under the hood it has a 2.3 GHz Intel i3 processor and a 640GB hard drive, that's plenty of HD space to store pictures, videos, music, and much more. With built-in Bluetooth to connect headsets, additional keyboards and mouses, this laptop is all about convenience and productivity at an affordable price.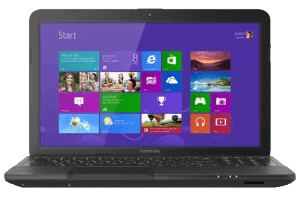 If you're looking for a multi-use laptop for work, entertainment, and occasional gaming, then you will definitely want to check out the HP Pavilion DV7. It has a large 17.3" LED screen with 1600 x 900 maximum resolution, a Blu-Ray player and also a DVD burner. What really sets this laptop apart from other high-end PCs is the Beats audio speaker system. It features HP's triple-bass reflex subwoofer and quad speakers, the Pavilion DV7 produces a sound that is unlike any other in the $1,000.00 price range. Packed into this beast is an Intel Core i7 processor with 1TB of storage that should be more than enough space for all your media files. Boasting 8GB of RAM and an NVIDIA GeForce graphics card this laptop has the processing power to handle any task that you may throw at it like video editing or gaming. Unlike the other two notebooks the Pavilion has four USB ports with three separate USB 3.0 ports giving you up to 10x of data transfer speeds provided with a USB 2.0. You can connect to an external monitor at home or the office with the HDMI port or the VGA.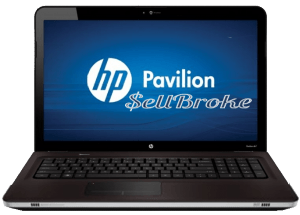 For most people choosing laptop comes down to the price point, so it's important to know what you're actually going to get at those different prices. Remember there is no benefit for paying for features that you will never use. Be sure to accurately assess your needs before heading out into your nearest local electronics store.
In need to sell your used laptop? Sell Broke will buy your laptop or desktop computers. Get a free shipping label to mail in your electronics for cash.