How many times have you gone to download something to you iPhone or iPad only to come to the disappointing realization that you've run out of space? This is epically frustrating on so many levels that it's definitely worth talking about how to fix this problem we all have, or will, encounter. We all know one of the biggest drawbacks of owning an iOS device is that we cannot expand its native storage capacity. Most of us end up using cloud services like Dropbox and iCloud, unfortunately those require an internet connection, or they're rendered useless.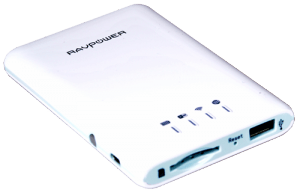 Let's discuss an alternative method of expanding your iPhone, iPad, or iPod Touch's storage. The most reliable and arguably the easiest method is to purchase an external storage media hub. When you have one setup it connects to our iOS device using a direct wireless connection which allows you to stream anything, and everything, that you have on the media hub. This is really handy for the travelers out there, because on long flights you can fit your entire music library and a number of movies on the media hub and have direct access to it from your iOS device, even if you don't have an internet connection.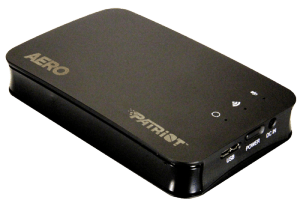 When you come to the decision to buy a media hub you'll notice that they are all pretty similar in function, but keep an eye out for a missteps. The RavPower FileHub and the IOGEAR Mediashair require an additional SD card that is sold separately, but that keeps the price down a bit, so that shouldn't be a deal breaker, plus they are also compatible with USB flash drives, and they also power your iDevice while you're directly connected and streaming your media. However, not all of the external storage devices use an SD card. Take the Patriot Aero for example, it comes with a full terabyte of onboard storage. Another nice feature with these media hubs is that they can stream media to more than one device at a time.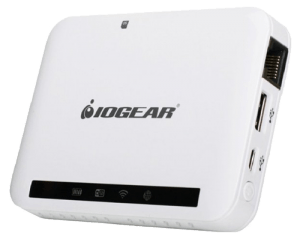 Whether you get one that requires an SD card or one that has its own onboard storage, you'll find that they all pretty much function the same way and their setup is similar. For the RavPower, insert, the SD card and then connect it to your laptop and begin filling it with any media that you want to have with you. For long trips you can add movies and your music collection to your heart's desire.
Here is a quick rundown on how to get a media hub up and running:
1- First, you start out powering on your hub with the power button until the LEDs light up and begin flashing.
2- At this point once the hub is on you go back to your phone or tablet, and connect via your wireless settings menu.
3- Now you must open up our companion app on your homescreen of our device. And under your device pane you'll see all of your available files.
4- To play the media just double-tap the icon and you're all set and it'll begin streaming.
A nice feature with the RavPower is that you can send all of your media directly to your SD card and free up space on your phone for long trips.
Until Apple decides to design a device that has its own expandable storage, these types of media hubs, for now, are your best options. You don't always necessarily need to sell or upgrade to the newest device due to lack of storage anymore.