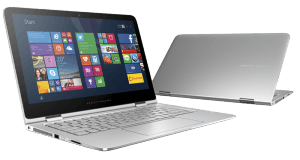 So here I am traveling the world with a few pieces of equipment of my own through multiple airports and multiple countries. Having three devices seems to get a bit tedious to keep track of, especially when in the security lines. Today I'm traveling with my Lenovo Flex 2 14-inch touchscreen, my iPad 3rd Generation Retina Display and my iPhone 5S 64GB, and quite honestly, the iPhone is what's been getting most of the usage on these types of trips. I'm seriously considering selling one of these devices. Whether it be the laptop or iPad, I'm not sure. And starting all over again with better portability in mind for the long multi-country, multi-airport trips.
I started my search by looking for something smaller than my Lenovo Flex 2 because really this is the one machine that I have to pull out of the bag and set on the belts to get screened separately. The HP Spectre X360 with its 13-inch screen has first caught my eye after sifting past the budget laptops. After all, I still need a working laptop once I get to my final destination that's going to be sufficient enough to fulfill my daily work tasks.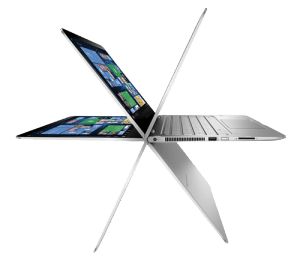 This sly little piece seems like it would get the job done given its smaller compact self of 13.3-inches of display and only weighing in at 3.17-pounds and measuring 0.6 x 12.79 x 8.6-inches. It seems to be a bit more compact with its Intel Core i7 processor and 8GB of RAM with 256GB of Flash Memory Solid State Hard Drive. Laptop comes equipped ready to take on any task of Widows with ease. It is a high performance laptop with a big-screen with a Full HD Display, stunning graphics and a premium sound system. One of the best assets about it is the incredible battery life output. It kicks out a total day's' worth of power with its 3-cell lithium-ion battery that pumps out about 7.75 hours of productivity on a single charge.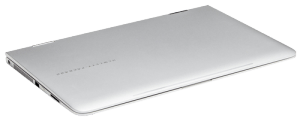 It comes with plenty of ports to meet your demands along with advanced features for an affordable price. You can swing this laptop into a tent position, tablet, and stand all within ease. Again, its ultra-thin and lightweight design makes it perfect for slinging in and out of that carry-on bag in the airport. The 13.3-inch Full HD LED-backlit IPS touchscreen display beams clear a crisp with its 1920 x 1080p native resolution. It definitely keeps those Netflix movies looking their best ever.
If you're looking for a slim machine that's easy to whip in and out of the security lines in the airports as well as one that will meet your working needs on a full charged battery for the day, you better really give this HP Spectre X360 a look or two.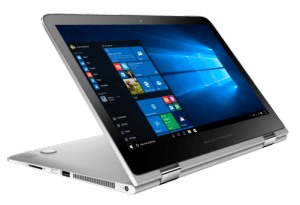 Drayton J. Talbot
HP Spectre 360 also comes in bigger 15.6-inch size. Other excellent alternatives to the 13.3-inch model are Razer Blade Stealth and Dell XPS 13. All these computers are great. Any one you choose will be the best laptop you've ever owned.
Whether you are looking to to upgrade or sell your laptop check out our home page. We pay cash for used and broken laptops, tablets, smartphones and virtually all types of computers.