So let's get right to it. You sold your laptop and now you are ready to get a new one. For under $800 you should look into the Acer Aspire V15. It is a bargain buy under $800 for sure. For this price you will get a decent laptop that has the 6th Generation Intel Core i5 6300HQ (2.30GHz), 8GB of memory and 1TB Hard Drive. In other words, you will get a lot of power for a little bit of money. Your Windows 10 Home will also come with 128GB SSD, NVIDIA GeForce GTX 950M, 2GB GDDR3 and a 15.6-inch 10180p display with Blue Light Shield technology, which blues your screen at night to prevent disrupting your sleep. The screen is viewable from all angles thanks to its matte finish anti-glare quality.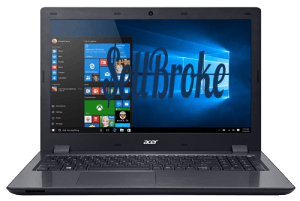 The gamers would be happy to know that something higher than an Intel Integrated GPU comes included. The graphics chip comes in this computer is the NVIDIA GeForce GTX 950M with 2GB of video memory so this means the Acer Aspire V15 is capable of delivering solid graphical performances.
This machine is not the lightest laptop out there and won't compete with the ultrabooks that are out on the market, but it also won't be the heaviest machine that you will ever put in our backpack either. It is a good medium between your desktop replacement PC and a portable notebook. The machine comes equipped with a lot of IO. It has a DVD drive, one USB 2.0 port, 2 USB 3.0 ports, displayport, HDMI output, ethernet port and a 3mm headphone jack.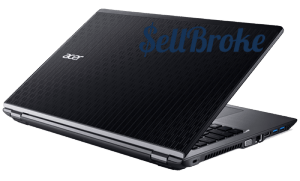 The metallic brushed aluminum chassis gives the Acer V15 a clean finish and makes the chassis feel more sturdy. You will notice that there is a huge fan vent along the side of the machine and this really helps keeps this machine cool. Many people are concerned about the coolness of the machine when used in labor processor intensive gaming situations, and with the over-sized vert it had no problems staying cool. It wasn't totally silent when loaded heavily with gaming, but it definitely wasn't anything that needed worrying about, as it kept quiet enough.
With machines of this quality and price point there must be some compromise in something. In the Acer V15's case they made that compromise with the battery. Thought most people keep their laptops plugged in, it is worth mentioning that unplugged this computer will only yield you about 3-4 hours until it will need a power source again. The keyboard you may find a bit shallow of key travel, but at least its backlit and a full sized one with a decent trackpad. Also because of the muffled sound quality you'll most certainly want to hook up external speakers to it for any gaming, video or music streaming.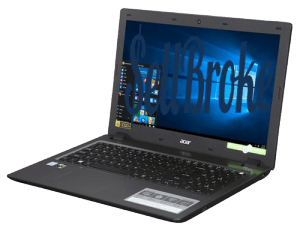 Windows 10 works great coming straight out of the box, there is after all, more than enough power here to run most standard tasks. Due to its fairly low price point, fantastic display, and has a pretty decent GPU at this price, and it comes with plentiful IO, we would recommend this machine to be a very solid and reliable daily driver desktop replacement productivity PC.
Technical specifications:
Windows 10 Home Operating System
Intel® Core™ i5-6300HQ (processor 2.30 GHz)
39.6 cm (15.6″) Full HD (1920 x 1080) 16:9 Display
NVIDIA GeForce GTX 950M with 4 GB Dedicated Memory
1TB Hard Drive +additional SSD Storage
Looking for extra money to buy the new Acer laptop? We pay cash for used laptops, tablets and smartphones!