Everyday people all across America are selling their items in garage and patio sales. Did you ever think about selling your used laptops and phones to an e-waste company? If not, perhaps it is time that you do. You will have an opportunity to get some extra money to put towards your new Lenovo ThinkPad X1 Carbon.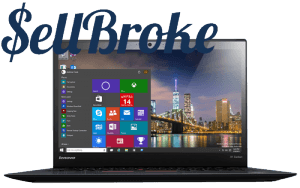 This new fourth generation Lenovo is going to meet your mobile business needs. It uses an Intel Core i7-6500U 2.5GHz Skylake platform with 4GB, 8GB and 16GB of LPDDR3 RAM, a SATA or PCIe SSD and as mentioned earlier, a 14-inch display with a resolution of 1920 x 1080p or 2560 x 1440p. This review will consist of the mid-range 8GB of RAM, 256GB SSD, WQHO panel with LTE. It has an Intel HD Graphics 520 card with a core of 300 – 1050 MHz and memory of 933 MHz.
The X1 Carbon has kept it slim design frame and made it even slimmer. It maintains its good looks with a thickness of 16.5mm, and weighs in at just 2.65 pounds. So far this is the slimmest portable 14-inch laptop on the market. The chassis and body are made of magnesium plastic with reinforced carbon fiber which yields very little flexibility. The edges have been nicely rounded of with no areas to catch on. It definitely doesn't feel like a cheap laptop, and starting at $1,754.00, it isn't a cheap device by any means.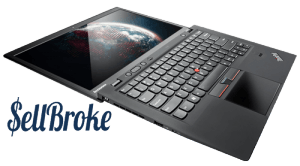 Connectivity is without a doubt one of this beast's main features. It has three USB 3.0 USB ports and has two digital display outs, a Mini-DisplayPort 1.2 and a 1.4, also it is equipped with a more common VGA out.  There is a microSD card and a GBit-LAN that is available with its included adapter cable. It does not have a network adapter but it offers a proprietary OneLink+ Dock port that connect fully with the docking station.
The ThinkPad X1 Carbon houses a current Wireless-AC 8260 adapter that supports WLAN standards 802.11a/b/g/n/ac. It also has a Bluetooth 4.2 with a transfer rate on about 50MB/s. It's not quite as fast as its earlier generation's 70 MB/s but it keeps up the pace without hesitation. The webcam only features a 1280 x 720p resolution and recordings can be blurry. Images also have some faint colors and visible noise. However, this is common in most of its competitors as well, so there is not much you can do about that.
When it comes to security the X1 Carbon does not disappoint. It comes with an extremely fast fingerprint reader mit touch sensor, TPM TCG 1.2, and a Kensington Lock. It also has optional password for booting, hard drive and BIOS.

If you take a look at the keyboard you will see that it looks very similar to its predecessor of the T460's, however, the differences are very small. The X1 provides a very high quality keyboard experience and the mechanics are crisp with a shorter key travel and the feedback from the tacky concave keys makes for a favorable hit rate. When in low lit areas the white backlit LED has two settings.
Your Lenovo ThinkPad X1 Carbon has a specially made Synaptics touchpad. It has a huge 10 x 5.8 cm glass plate with gliding rails. Laptopeasily outperforms its T460 predecessor in terms of haptic quality experience. It also has awesome multi-touch gestures with incredible precision that is akin to the Apple line of products.
There are no other notebooks out there that offer as many configuration options as the X1 Carbon.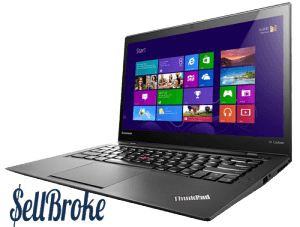 The Lenovo ThinkPad X1 Carbon in a great machine and the specs coincide with its productivity. Is it worth the hundreds of extra dollars over the T460 series? Maybe not, but if you have a business that needs a very reliable a super secure machine then it may fit your needs just fine.