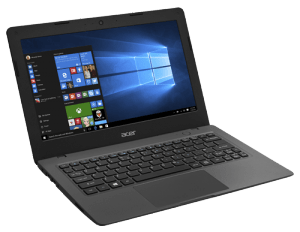 You are tight on money, your laptop finally gave you the blue screen crash of death and you have the rest of the semester to finish out; you need a new laptop that isn't going to set you back very much and you need it with the quickness. First thing that you need to do is sell back your laptop and make sure that you get your broken electronics recycled properly. You may have heard that there are companies that buy back iPhones, iPads and damaged laptops, but now it's up to you to follow through and do the right thing.
Let's take a look at a very new laptop with no frills or bells and whistles, but it will get you through the basics of web browsing and Office usage. Here we offer an Acer Aspire One Cloudbook 11.6-inch for less than $200. You aren't buying a beast with a great graphics card, so any type of gaming is basically out of the picture with this one. It's an alternative to the budget Chromebooks and other entry level tablets; basically you can look at it as a Windows tablet with a permanently attached keyboard. Speaking of the keyboard, it does have a full-size keyboard and a very large touchpad for easy navigation.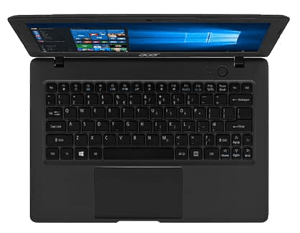 Thee 11.6-inch screen is very sharp and bright with its anti-glare display and has a maximum resolution of 1366 x 768. As priced under $200 it really has a super basic design made entirely of plastic, and it feels like plastic. You have two choices in color to choose from: electric blue and grey. Weighing in at 2.5 pounds it has very little flex and is quite sturdy. The body measure in at under an inch, 0.70-inches to be exact. It is able to remain so thin because there is no DVD drive, but it does have enough connectivity with its USB 3.0 port, a USB 2.0 port and a full-size HDMI port and connects to WiFi on the fast 802.11a/c connection.
The idea of the Cloudbook is actually quite very simple, it only comes with 32GB of storage because it is designed and planned for you to use the 1TB of storage offered on the cloud. It has a very proficient Dual-Core Intel n3050 processor and 2GB of RAM that is perfect for mainstream computing, social networking, and editing spreadsheets in Office 365 (with a subscription).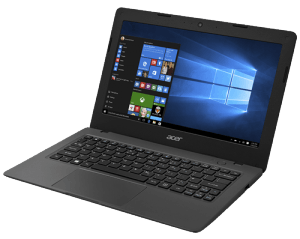 The speakers are by no means going to blow your ears out but given their size they definitely can hold their own and have a pretty decent sound. For a very reliable second laptop for travel or a quick replacement the Acer Aspire One Cloufbook is a super cheap options for those users that don't need too much aside from basic computing and web browsing.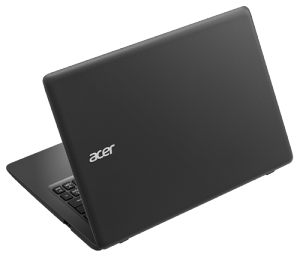 Straight out of the box the Cloudbook comes stocked with various useful apps such as abPhoto, abMusic, abFile and abDocs..
With a run time of 8 hours on a single charge you should be able to accomplish most remedial tasks asked of you before needing to plug in somewhere.
Going to buy one? We'll buy your laptop, tablet, or smartphone broken or not! Get a quote on our site.