Sony Xperia Z5 Smartphone Review
Jun 01, 2016
OK, so you finally did it; you sold your used laptop back and here you stand with extra cash in your hand. Who knew it would be so easy to sell your MacBook? But alas, now you're convinced to tell our friends that they should sell back their iPhones, iPads, laptops, or really, any device. Now the only thing you need to do is get a replacement phone. Why not consider the Sony Xperia Z5?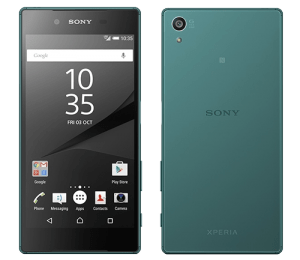 At first glance the Sony Xperia Z5 has some really subtle changes from the past few years of Sony's Z-series. First released in September of 2015, Sony introduced a number of changes including its design, its camera and the fingerprint reader. At first you may not see stand-out differences, but upon further inspection you will definitely notice some of the physical differences. They have added a new Xperia logo engraved on the left edge side of the smartphone and the metal frame and it has a bit more of a squared-off look to it now as well. The older glossy glass rear has been replaced with a very smooth looking, and feeling, frosted glass plate. Around the edge now is a very small raised lip to prevent slippage from inclined surfaces, which is very important because without a cover for protection the full glass back is very likely to shatter when dropped. There are three color choices to this model: white, green and a "Graphic Black" option.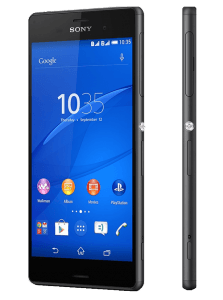 One feature that should stand out to you if you're familiar with Sony's patent protruding chrome-effect power circle, is the difference they made with the now elongated lozenge power button. It gives it a more subdued appearance along the edge, and personally, we embrace the change because it makes it much less available to accidentally hit it and turn it off.
So let's get to the brass tacks of it all, the upgraded fingerprint reader and the new Exmor RS rear 23-megapixel camera definitely justify an upgrade from a Z-series Sony smartphone. The flagship device comes straight out of the box with a Qualcomm Snapdragon 810 v2.1 chipset with an Adreno 430 graphics chip and a robust 3GB of RAM. It also has 32GB of available storage with the option of expansion with a microSD card. The Xperia Z5 performs above industry standards with no problems, and appears to be faster than all of their competition, excluding the iPhone 6s, 6s Plus and the Samsung S6. It's quick between page shifts, it's smooth in apps and web page navigation and there doesn't seem to be a lag when multitasking.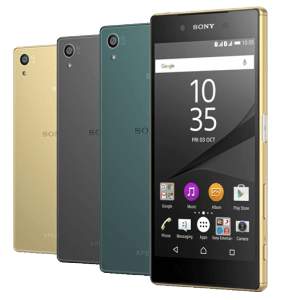 The Z5 has a standard 2900mAh battery which is touted by Sony to give two days of endurance. Generally speaking that could probably be achieved with minimal use and low traffic web browsing. Any moderate to heavy usage certainly won't allow for two days of stamina. If you play any games, audio streaming or video watching, you will be closer to getting a full day of usage. The Z5 has support for fast charging and with 10 minutes of charge can yield you about 5.5 hours of battery life, but oddly enough, and to much frustration, they don't include the charger in the box; why? Only Sony knows. But all in all, the Xperia Z5 is a wonderful smartphone and has a sleek style and easy to use and should fulfill your expectations.
Looking to sell your smartphone? We buy laptops, tablets,  smartphones and all electronic gadgets. Even broken ones! Check how much we pay for your device right here on our site.