Best known for its compact size and portability and still at an affordable starting price ($899.99 when this was written), the MacBook Air still graces the top of the lists with its performance and sleek looking designs. The MacBook Air has seen a few redesigns starting back in 2010. It weighed 2.38lbs for the 11-inch and 2.96lbs for the 13-inch version. Then again on March 9th, 2015, and then lastly in April of 2016, where its upgrade included the 13-inch with 8GB of RAM as a standard option. This is an upgrade over the 4GB of RAM previously seen in the 13-incher.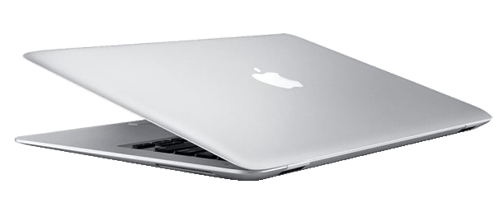 In 2015 it only saw an internal upgrade and featured an Intel Broadwell processor with Intel HD Graphics 6000, and a connectivity upgrade to the Thunderbolt 2. The 13-inch had also been upgraded with faster flash storage. With the addition of the Broadwell processors the MacBook Air found a considerable better battery life. The 11-inch version proclaimed 9 hours of wireless web browsing and 10 hours of iTunes movie play. The 13-inch model boasts 12 hours of browsing and 12 hours of video playback.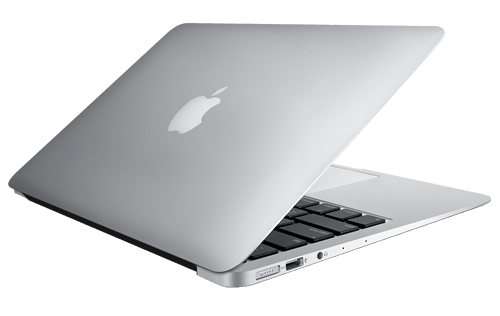 Unfortunately, neither the 11 nor 13-inch offered a Retina Display. The 11-inch MacBook Air has a max resolution of 1366 x 768p. And the 13-inch has a resolution of 1440 x 900p. The only way to get the Retina Display is to move further up the Apple line of more expensive laptops. MacBook Air prices offer the lowest prices in the Apple notebook series. Entry level prices for the 11-inch is $899.99 and the 13-inch's is set at $999.99.
Both 2015 models use the 1.6GHz Dual-Core Intel Core i5 processors that also have a Turbo Boost up to 2.7GHz. If you feel you need more power you can always opt for an upgraded processor. You can get up to a 2.2GHz Dual-Core Intel Core i7 with Turbo Boost to 3.2GHz with the build-to-order models.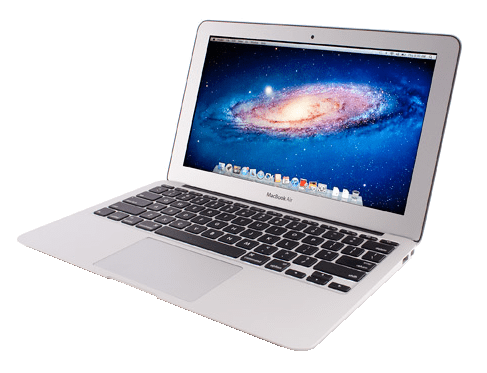 Connectivity: The MacBook Air specs also include 802.11 a/c Wi-Fi, a plenty fast PCIe-based flash storage, integrated Intel HD Graphics 6000, all with the ability to drive 4K Displays at 60Hz. It's equipped with stereo speakers; headphone jack, microphones, and a full back-lit keyboard, a Mini DisplayPort output, a Thunderbolt 2 port, 2 USB 3.0 ports and an SDXC card slot (13-inch model only).
Apple is always the pioneer in innovation and these MacBook Airs won't disappoint the Apple enthusiast in the least.