Looking for a new laptop when the new semester begins but don't want to spend all of your money? Setting you back about $370 (from retailers like Amazon) The Asus F555LA-AB31 with a 15.6" Full HD (FHD) screen is the perfect everyday use laptop for small businesses and students. This computer is going to fulfill your average internet browsing, video movie streaming, emailing, word processing and listening to music tasks with its 2.1 GHz Core i3 CPU, 4GB DDR3 1600Mhz RAM and 500GB HHD. It's also going to give you a full range of sound from its Asus Sonicmaster design system that gives you rich, smooth, detailed sound in anything from voice calls to music mastering. If you are looking for a gaming device you may have to look elsewhere because it only features a Intel HD Graphics 5500 card.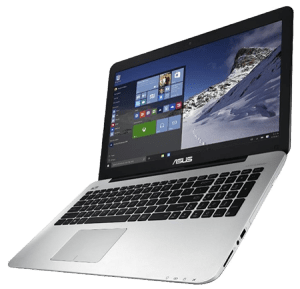 The ASUS F555LA-AB31 measures in at 1 x 15 x 10 inches. Though it definitely is not the smallest laptop on the market weighing in at 5.1 pounds, it is notably smaller than its counterparts. This laptop would be best used for a replacement of a desktop that isn't going to need to be moved much. It has a beautiful matte coating to enhance its elegant, sporty and sleek exterior.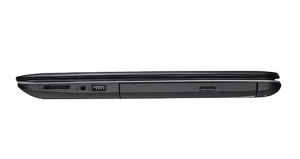 For a budget laptop it has the standard connectivity of one USB 2.0 port, two USB 3.0 ports, HDMI out port, audio jacks, Ethernet, Wi-Fi, a 3-in-1 card reader and for the external displays it has a VGA port. The 1080p 15.6" screen, DVD drive and numeric keypad are nice added features.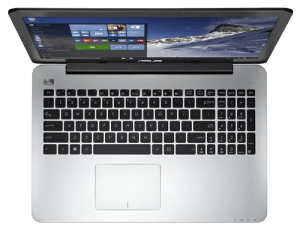 Specs:
Processor – Core i3-5010U 2.1 GHz
Graphics – Intel HD Graphics 5500
Graphics Type – Integrated
RAM – 4GB DDR3 SDRAM
OS – Windows 10
Weight – 5.1 lbs
Battery Life – 5 hours
Hard Drive – 500 HDD 5400
Screen Size – 15.6"
Display Resolution – 1920 x 1080
Connectivity – Wireless 802.11a/c with Bluetooth 4.0
Audio – Asus Sonicmaster
Webcam
Going to order one when they're released? We'll buy your laptop, tablet, or smartphone and help you get some money to put towards the new one! Get a quote right here on our site.