Trying to find a bargain under $400 in the laptop world? Well then search no further, the Toshiba Satellite C55D-B5102 boasts a 15.6" screen and a stylish thin profile weighing in at just 4.8 pounds. It features a black polycarbonate rear panel that, unfortunately, is non-removable and thus makes upgrading, replacing the battery and switching out other inner components a bit more complicated. The overall appearance is nice, but at the same time it won't be breaking any records based on its beauty; after all, it's a budget laptop at the end of the day.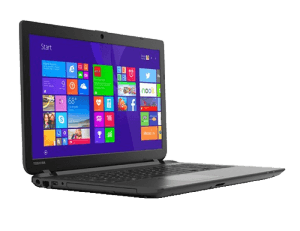 The keyboard uses a traditional modern setup with scissor-switch mechanism that allows for a stable key with a low profile. The keys are full size and comfortable to work on and type with. Given the price range the Toshiba C55D-B5102 is only equipped with the standard 1366 x 768 pixel resolution but all the same it doesn't lend itself to pixilation or color distortions. The connectivity of the Toshiba has two USB 2.0 ports and one USB 3.0 port. It also has a VGA and a gigabit Ethernet port and only one HDMI port.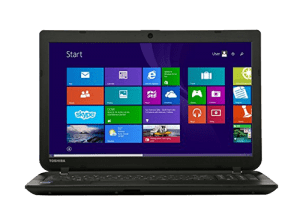 If you enjoy playing older games, and some newer ones on lower settings, the AMD A8-6410 quad-core processor with integrated AMD Radeon R5 graphics is definitely up to the task, in fact the AMD Radeon R5 graphics makes this machine perfect for the basic gaming experience while not losing any quality.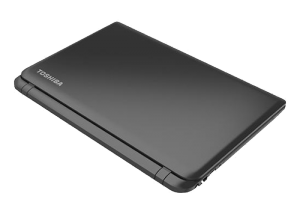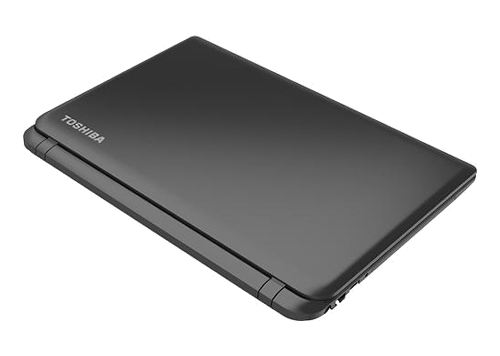 Overall the Toshiba has just a few aspects that aren't going to score high on your list. It has poor sound quality, the keyboard doesn't have tactile feedback and as mentioned earlier, it is difficult to upgrade. However, the Toshiba C55D-B5102 comes with a ton of storage with a 1TB hard drive and 4GB of RAM, AMD Radeon R5 graphics, an AMD A8 super fast Quad-Core processor, a numeric keypad, a 15.6" screen, Windows 8.1 and a credible battery life of about 4 hours. For a sub-$400 laptop this Toshiba is definitely worth a second look.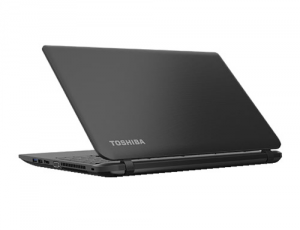 Specs:
Screen Size – 15.6"
RAM – 4 GB SO-DIMM DDR3
Memory Speed – 1600 MHz
Hard Drive – 1TB
Graphics Coprocessor – Radeon
Wireless Type – 802.11b/g/n
USB Ports – 2
OS – Windows 8
Brand Name – Toshiba
Series – Satellite
Item Model Number – PSCN4U-02F01T
Item Weight – 4.8 lbs
Product Dimensions – 15 x 10.2 x 1.1 inches
Going to order one when they're released? We'll buy your laptop, tablet, or smartphone and help you get some money to put towards the new one! Get a quote right here on our site.