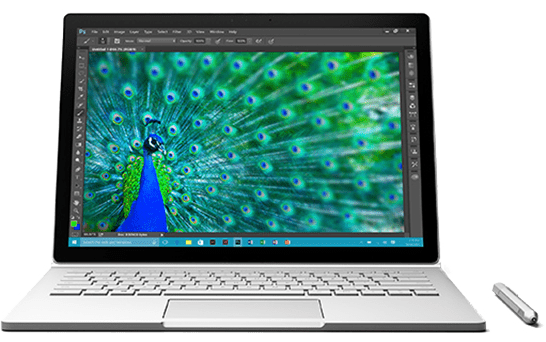 Microsoft has had great success with their Surface Pro line-up of devices and is looking to build on that same momentum with the Surface Book. At first glance, the Surface Book may look like a Surface Pro that has an aluminum keyboard, but it's much more than that, as it's the first notebook that Microsoft has actually ever made. The Surface Book looks to become the best 2-in-1 in its class and possibly even break into the "best laptop" category.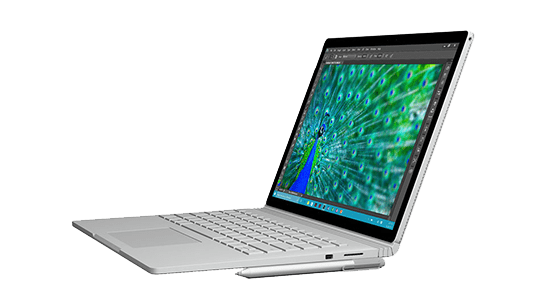 The base model of the Microsoft Surface Book comes with a 6th-gen Intel Core i5 processor, Intel HD 520 graphics, 8GB of memory, a 128GB solid state drive (SSD), a 13.5" 3000 x 2000 resolution touchscreen display, and a 5MP front-facing camera/8MP rear-facing camera (both capable of recording 1080p HD video). The base model will start at $1,499 (at the time of writing this article) and varies in price depending on which upgrades you make during the initial order configuration. For connectivity, the Surface Book has two USB 3.0 ports, one SD card reader slot, a headset jack, and a Mini DisplayPort connector. You will also get the Surface Pen with the purchase of the Surface Book, just like you would if you purchased a Surface Pro. All of this hardware only weighs in at 3.34 pounds which makes the Surface Book just as portable as any other 2-in-1 laptop.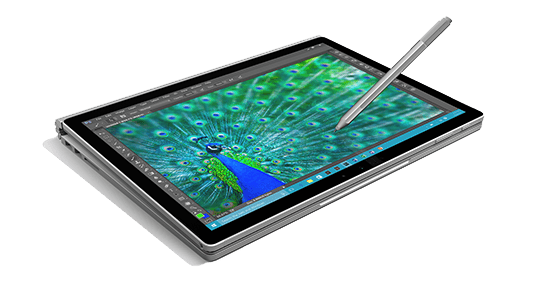 Overall, the Surface Book is an interesting product that Microsoft has introduced with its ability to be more of a laptop than a tablet convertible (like the Surface Pro).
Finally there is a viable option for those who are still looking for a laptop, but are also wanting to get the same great features that are found in the Surface Pro.
Going to order one when they're released? We'll buy your laptop, tablet, or smartphone and help you get some money to put towards the new one! Get a quote right here on our site.