The New Google Nexus 6P
Mar 23, 2016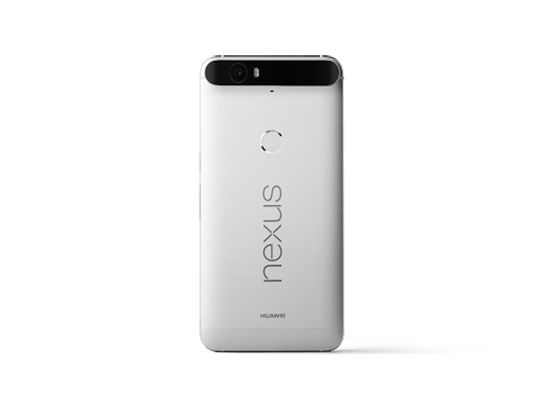 When Google released their first Nexus phone in 2010, it began a trend of showing what Android was capable of as a mobile operating system. This move also showed that you could buy a phone with impressive hardware and it wouldn't cost you as much as the flagship devices other competitors were selling. Since the first Nexus phone was released there have been many iterations that followed, with the most recent being the Nexus 6P. In this article we will cover some of the new features that the 6P brings to the mobile world.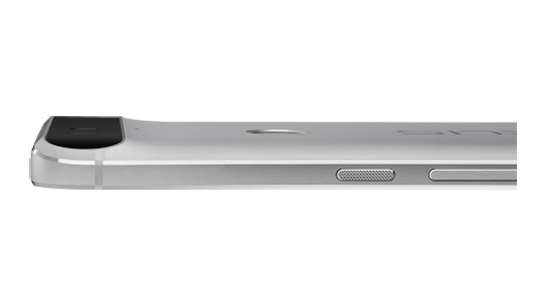 The Nexus 6P is comprised of an all-aluminum build that is beginning to become much more common in smartphone design. On the back side, it features a lightning-fast fingerprint reader that can be used to secure your phone and can also be used to open certain applications. Improvements have also been made in the 6P speakers, with the common single (mono) speaker found on many smartphones today being replaced by two front-facing stereo speakers that have impressive sound quality.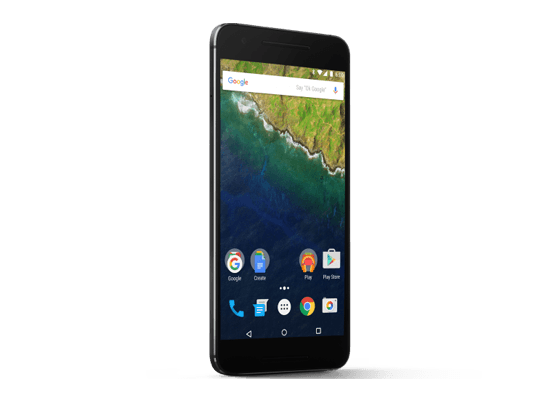 As for the hardware inside, the processor is a Qualcomm Snapdragon 810 which provides a snappy experience in the new Android Marshmallow operating system featured on this phone. There is also a 12.3 MP rear camera with laser-assisted focus, an 8 MP front-facing camera, a beautiful 5.7" 2560 x 1440 518ppi AMOLED display, a 3450mAh battery, an Adreno 430 GPU for the graphics processing, 3GB of LPDDR4 memory, and three storage sizes to choose from (32/64/128GB - none of which have expandable storage).
[toggle_content title="Click here for the Google Nexus 6P specs"] [custom_list style="list-7"]
Qualcomm Snapdragon 810

Adreno 430 GPU

3GB of LPDDR4 Memory

12.3 MP Rear Camera W/ Laser-Assisted Focus

8 MP Front Facing Camera

5.7" 2560 x 1440 518ppi AMOLED Display

3450 mAh Battery

802.11ac/b/g/n Dual-Band Wireless

Bluetooth 4.0

(1)microSD Slot

(1)Headphone/Microphone Combo Jack

(1)USB 3.1 Type C Charging Port
[/custom_list] [/toggle_content]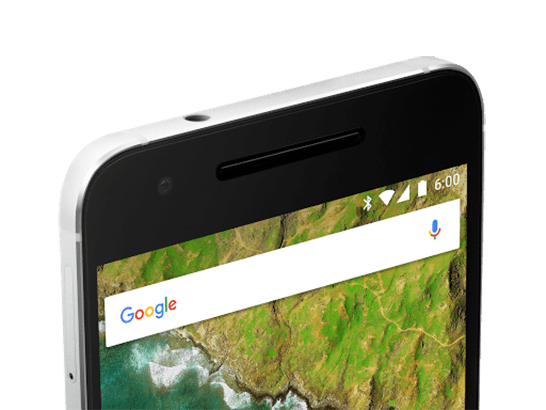 [pullquote style="left"]Here at the office we have some co-workers that have had the opportunity to be able to use the Nexus 6P as their daily phone and they absolutely love it![/pullquote]
We're sure that once you actually have the chance to use the Google Nexus 6P, you'll fall in love with it just the same.
Going to get one? We'll buy your laptop, tablet, or smartphone and help you get some money to put towards the new one! Get a quote right here on our site.