turn around your old laptop for cash!
If you need fast cash or even if you don't, it's still nice to get some extra money in your pocket. Let's face it, pretty much everyone can use more money! Money is what makes the world go around and it's better to have more than less. If you've got a laptop and other multiple devices you could sell back, you can make even more money! The more electronics you can sell to a trade-in site like ours, the more money you'll make.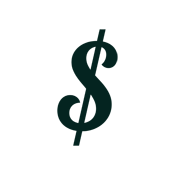 In the mood for an upgrade?
It's certainly nice to get an upgrade when you're ready for one. Newer devices are faster, lighter, have better battery life, etc. and upgrading is the best thing to do when you've outgrown the capabilities of your existing one. Selling back your laptop or phone helps offset the cost that you'll be paying for a new one. New devices are expensive! As time goes on, they just keep getting more expensive. Sell back your old laptop, offset that cost and get the device you want quicker than you would if you didn't sell back your old one.

Recycle & up-cycle
Recycling is a great way to both help prolong the life of our planet and feel good at the same time. Keeping electronic waste out of landfills is a big deal these days! Stories from around the web detail the complicated life of recycled e-waste (see this article from July 2015 on IBT). Don't be a part of the problem, be a part of the eco-friendly solution and sell us your broken laptops and other used electronic devices to help keep them out of landfills. Up-cycling these older devices also gives people who can't afford newer ones a chance to buy your quality old stuff at bargain prices.

There are many more reasons
These are just a few of the many reasons why it really does matter to sell your laptop and electronic devices to a trade-in services like ours. Be part of the overall global solution to e-waste issues. You too, can feel great about what you're doing and make some easy cash at the same time!