HP OMEN 16: Watch Out For These Things Before You Buy
Sep 21, 2021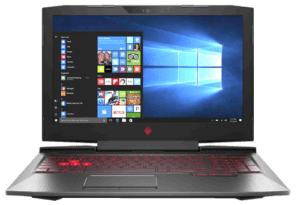 The HP OMEN 16 comes with many great features. HP took their time to build suitable configurations into it. This laptop comes with two models: the first one comes with an Intel CPU and RTX graphics, while the second one comes with a Ryzen CPU and a Radeon mobile GPU. There are a lot of expectations in this laptop; let's get into it.
Design
What Makes it Work
Nothing has changed in the design of this laptop. Like the OMEN 15, you will still get the matte grey finish on the chassis and a diamond-shaped gradient logo on the front lid. The build quality does not allow fingerprint smudges. And due to its plastic body, you may notice a little bit of flexing- not that it is a problem – as it was put together nicely.
The hinges, however, are wobbly, and a little push makes it go back and forth. The dimension of this laptop has been increased from 0.89 inches to 0.91-inches. However, the weight has been brought down from 5.4 pounds to 5.2 pounds, making it a good trade-off.
Port selection is excellent. On the left side:
a power RJ45,

a USB-A 3.2 Gen 1,

a mini display port,

an HDMI 2.1,

a USB-C3.2 gen port,

a display port pass through,

an audio jack,

and a full-size SD card reader.
There are also USB-A ports on the right-hand side.
Overall: FULLY LOADED
Display
What Makes it Work
HP increased the display of this laptop from 15.6 inches to 16.1 inches, which gives a more extensive form factor. The display panel comes with 1080p with a refresh rate of 144Hz. The 144Hz is excellent for gaming.
What it's Missing
Compared to what is out there, the panel could have been better. It covers 67 percent sRGB, 49 percent Adobe RGB and 49 percent dcip3.
It makes the color on the laptop look muted, and the brightness levels are not up to standard. The maximum brightness level is 233 nits.
Overall: In need of some color
Keyboard and Touchpad
What Makes it Work
The keyboard is very similar to the OMEN 15, and it comes with dedicated buttons to access the OMEN command hub and full-sized arrow keys. The power button has been included with the function keys, so it may take time locating it. There is excellent feedback on the keys, and the travel distance is okay. The font choice on the keycaps is very consistent with the HP brand theme.
The touchpad is a good one. You might feel a slight roughness because of its plastic surface instead of glass. It could be an issue if you are used to a glass surface, but it gets the job done. The left and right click buttons are very tactile and consistent.
What it's Missing
It is backlit and comes with RGB, but it is a four-zone system with a dedicated section for WAZ keys, so you can only customize the colors. You can't have light effects or any other fancy features.
Overall: CAN'T MAKE IT YOUR OWN
Performance
What Makes it Work
The performance of the OMEN 16 is good. When placed under a full CPU load, it stayed quieter than expected. The OMEN 16 squeezed every ounce of performance out of the RX 6600m. The fan profiles are designed to prioritize its cooling. In terms of upgradeability, the OMEN 16 is as flexible as OMEN 15.
Overall: A SOLID MACHINE
Battery life
What it's Missing
Compared to some competing laptops, the OMEN 16 battery is its biggest weakness. It has a 70Wh unit which means lower battery life than most competing laptops. The OMEN 16 did not have any bloatware services. Meaning, it could be a driver issue not handling tasks off to the integrated GPU or the processor not going into an idle state.
Overall: Weak and disappointing
Final Verdict
This laptop was built from the ground up to deliver the best price to performance ratio for gaming. While this laptop is not as expensive as most in its price range, it competed against more costly devices. Usually, you can expect to compromise on something due to its performance and price. In this case, that happen to be the display. You will be giving up on screen quality if you choose this machine. If you don't like it you can always trade in your laptop with us for another one.
However, an HD version of the OMEN 16 can give you a quad HD 165Hz display, but it is inexistent. The wobbly screen can get a little annoying while typing on it too. Also, the RGB lighting could have been done with different effects, and the battery life is significantly below par.
I cannot recommend this laptop because of all its limitations. As it piles on, it is apparent that the OMEN 16 isn't worth your money.
For more news on the latest tech or replacing your old tech, visit sellbroke.com.