The World's First Truly Upgradeable Laptop Is Here
Aug 17, 2021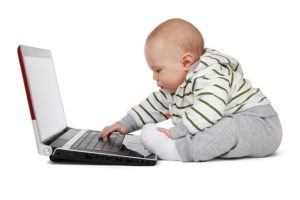 Even with the multitude of laptop options, not many offer the opportunity for upgrades. Which is why Framework has decided to introduce the first upgradeable laptop. You get to replace and upgrade both external parts of this laptop such as:
the ports,

keyboards,

or body.
Or the internal components such as:
the storage,

RAM,

or battery.
This makes the Framework Upgradeable Laptop a good choice for computing enthusiasts who prefer to build their selection of features. Unlike most laptops that you have to understand how the components work, Framework allows you to have a customizable laptop with no limits.
Design
What Makes it Work
The Framework comes in at a weight of 2.8 pounds and a thickness of 0.6 inches. This laptop comes with an aluminum chassis which is mainly made of recycled aluminum. This does not effect its look, as it can stand on the same range of a Window Ultraportable and even a MacBook.  And from the mainboard to the keyboard, every component in this laptop can be replaced or upgraded.
According to Framework, the laptop can lay down flat up to 180 degrees, but there is currently no plan to provide one that can work at 360 degree. The laptop's lid comes with a magnetically removable bezel and four unscrewable fasteners. This is to replace the laptop's components easily.
The Expansion Card scheme allows you to choose which ports you would like and where you would place them. Simply put, the laptop has two expansion card slots on each side of the body. You can now put expansion cards of your choosing with:
a MicroSD card reader,

DisplayPort,

USB Type-C port

or a USB Type-C port.
These cards can be inserted without tools, and can be swapped for extra expansion cards with different storage sizes.
It comes with a free screwdriver so you can open them when you require it.
Overall: FULL OF POSSIBILITIES
Display
What Makes it Work
The Framework comes with a 2256 x 1504 LCD screen and 3:2 display ratio; giving it the same screen feature as the Surface Laptop 4. While you cannot compare it to most premium laptops, this upgradeable laptop has a screen to:
create content,

design graphics,

edit,

and computer program.
Overall: READY TO SHOW IT ALL
Keyboard and Touchpad
What Makes it Work
The default keyboard of the Framework comes with a responsive and comfortable feel. It has an excellent backlight for working in the dark and key travel of 1.5mm. It is easily replaceable for a keyboard with better layouts or color alternatives if you wish. On the top right side of the laptop, there is a fingerprint reader that works well with Google to access Biometric Authentication.
The default touchpad of the Framework is a 4.5 x 3-inch: easy to use and an accurate matte glass touchpad. It has proper clicks, and is highly responsive.
Overall: NICE TO THE TOUCH
Performance
What Makes it Work
Initially, the Framework comes with Intel's Tiger Lake CPUs, and Iris Xe integrated graphics card. Giving it the power to easily face any light or heavy task. Although due to the absence of a discrete graphics card slot, it might be hard to use the laptop for high definition games, high-resolution videos, or photo editing. However, you can get a more powerful performance with the use of an external GPU attachment.
Overall: MADE TO BECOME POWERFUL
Battery
What Makes it Work
The Framework comes with a replaceable 55Wh battery. We found it hard to say how long it would last under regular use after charging it fully.
Overall: INCONCLUSIVE
Last Words
Most companies are selling laptops that are not upgradable and need to be replaced more often.
 But many manufacturers are deciding to release more Notebooks with just graphic cards and upgradeable storage options, leaving the rest of the parts off-limits.
Aside from the ability to repair and upgrade a laptop, Framework takes the need of the environment to heart. They use about 30 per cent of recycled aluminum and very few recycled plastics; making it possible for carbon offset.
As long as the replacements are available, the Framework Replacement Laptop will allow you to swap anything in it.
For help in customizing your PC or laptop, visit sellbroke.com for anything you might be looking for.