Android 12 Is Here, And We Love It
Aug 10, 2021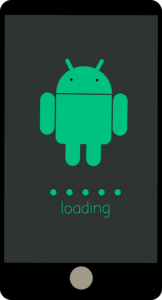 Android 12 has recently been released to the public. The new third beta is giving a unique feel to the OS. Although Android 12 Beta 3 announces the arrival of the final Android 12 APIs, Beta 4 will be released by August of this year.
New features come to the beta, including three new operating systems:
scrolling screenshots

upgraded security and privacy

Greater control over cookie behavior

Android Private Computer Core
These features will all be in the Android 12 that is set to release by August 2021 properly.
Privacy Dashboard
This is a brand new feature for the Android 12. Here you will find out the application(s) that access your phones location, camera and microphone. The idea behind this feature is to give users total control over their privacy. You also have the ability to allow and revoke permissions easily.
This feature's simplification has made it more accessible to users. The other distinctively noticeable feature is a less conspicuous green indicator light that turns on whenever an app is accessing your microphone or camera in place of the enormous microphone or camera symbols.
Remodeled, More Efficient Widgets
The new Android 12 has redesigned and improved their widget functions. For example, you can have your Notes minimized on screen, instead of switching between widgets or having a shortcut for Google Keep.
Nearby Wi-Fi
This new feature that makes sharing Wi-Fi details easy and seamless. Although it works similar to the already functioning Nearby Share feature, it will work hand in hand with it. The Nearby Share feature works by generating a QR code that other smartphone users will scan. However, Nearby Wi-Fi just wirelessly sends the data you need to a device, and you can identify by how close there are.
Improved Location Permissions Dialog
Unlike the previous OS, the Android 12 is more transparent with location permissions. The Improved Location Permissions Dialog lets you know the difference between granting location access to a device that is either close or at an exact place. In simpler terms, you can choose between giving an app your approximate or precise location.
Power Button to Activate Google Assistant
Using a specific button to activate Google Assistant is not a new thing on Android devices, especially ones with extra control. With the latest Android 12, all you need to start the Google Assistant is to press the power button of your device.
Faster Face Detection and Auto-rotate
In this new OS, you will get accurate and swift auto-rotate. Google has made this possible by using the front camera to gauge the orientation of your face. You no longer have to worry about the confusion of your device not knowing whether to remain in a landscape or portrait mode, while lying or sitting down.
One-Handed Mode
A lot of devices are already using this feature. When One-Handed Mode is activated, you can use a gesture to bring content from the top of the screen to the middle. You can also go back to normal device usage with that same gesture. To use this feature go to:
settings

gesture

one-handed mode
Scrolling Screenshots
Due to popular demand, Google has finally released the Scrolling Screenshots feature. Although it still does not come with permission to print web content, you can add:
videos

images

and other content into the network apps
And with a simple drop and drag gesture, you can accept content from any source with its new integrated API.
New Emoji's
As expected, the Android 12 comes with new emoji's. This includes the figures in emoji 13.1, and it will be in the new 2021 devices. Google tells us that they are going to be adding a lot of fine improved icons.
On-Device Search
This feature will let you easily search and find any data or app on your phone with a unique search widget. However, we do not know whether this feature will be a different search widget or integrate with the existing Google search widget.
Conclusion
These are some of the new features that we expect to see in the latest Android 12. We will, however, add extra features that might be coming with the Beta 4 release in August. Also, we recommend that if you must install Android 12 on your device, it should be your secondary. Mainly, to avoid security risks, bugs and glitches. New OS might be a reason for people to sell iPhones and switch to Android phones. Time will show.