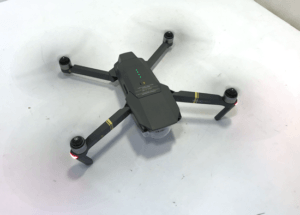 The DJI Mavic 2 Pro is an excellent blend of style and functionality. With an excellent camera on top of it all, it also is equipped with a massive 20MP one-inch Hassleblad sensor. However, this drone has a high value. The Mavic 2 Pro goes for a whopping $1500. Yet, even with the price, this drone is every enthusiast's dream brought to life.
However, I must admit, I may be a little one-sided on this one.
A Quick Overview:
Pros
Easy to fly

Portable

Easy to set up

Easily replaceable parts

Excellent video quality

Great software
Cons
Design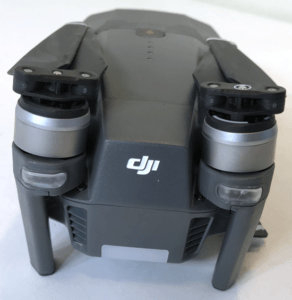 What it Gets Right
With a foldable design aimed at portability, the Mavic 2 Pro makes shooting on the go easy. The hassle-free ingenious design is simple: all four arms of the drone (equipped with propellers) can fold into the sleek, aerodynamic and lightweight body.
The body of the Mavic 2 Pro weighs about 900g at take-off. Rectangular and compact, the drone's 20MP one-inch Hassleblad camera is mounted at the front/bottom of the drone.
The drone also comes with a controller: compact, sleek, and foldable. In addition, it comes with removable joysticks and a phone holder.
DJI advertised the Mavic Pro as their most crash-proof drone yet. How does it live up to that statement? Putting their sensors where their mouth is. The drone spots sensors all over the lithe frame, and grants omnidirectional obstacle avoidance.
Overall: EXCEPTIONAL
Image quality 
What it Gets Right
Hassleblad had been making cameras for about 40 years now, so it's no surprise that the quality of the Mavic 2 Pro is fantastic.
Video is available in:
2.7K at 24/25/30/48/50/60p
4K at 24/25/30p
HD at 1920×1080 24/25/30/48/50/60/120p
Video can be shot in:
10-bit D-Log M
MP4
MOV
10-bit HDR
or using picture profiles for in-camera processing (like a JPEG)
From newbies to long time professionals, the Mavic 2 Pro is versatile. The video options have a wide range and offer a bit of something for everyone.
What it Misses
It's clear that HD provides the most options (including slow motion). However, it's a real shame that 4K is limited to a maximum of 30p.
Luckily, for the majority of users, including professionals, this won't be too much of a problem.
Overall: VERY GOOD
Performance
What it Gets Right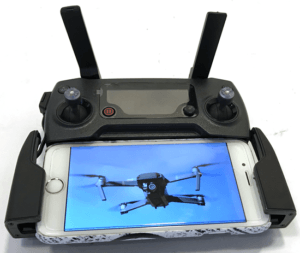 What can't the Mavic 2 Pro do? From flying to tricks and functionalities like object tracking and the ability to return to the last controller location after going out of range, the Mavic 2 Pro handles like, well, like a pro.
The state-of-the-art obstacle avoidance system comes with audio and visual cues. Additionally, it has an automatic braking system with an APAC function to make fly-bys on what could have been a nasty crash.
The Mavic 2 Pro offers numerous shooting modes alongside automated. Computer-controlled shooting modes include:
Waypoint

Hyperlapse

Active Track

Timelapse

Point of Interest

Tapfly

Cinematic.
Old favorites such as: Burst Mode, Single Shot, AEB, HyperLight (a form of night mode), HDR, Interval, and Pano (which offers several different panoramic shooting options) are all still present with the DJI drone.
In terms of flight, the Mavic 2 Pro offers three modes: Tripod mode, Positioning mode, and Sports mode for flyers to choose from.
What it Misses
DJI boast that the drone can fly for up to 30 minutes. In reality, it only lasts for about 20 minutes with a maximum speed of about 75kph. A small drawback to what is an impressive piece of photography tech.
Overall: SO MANY OPTIONS
Final Verdict
Do I recommend the Mavic 2 Pro? Absolutely! I think it's the best portable drone you can buy right now. Additionally, it is the best pro drone you can buy right now, mobile or not.
The DJI Mavic 2 Pro has fantastic video quality, is easy to use, and is super portable. Because of the omnidirectional obstacle avoidance system, this is one of the most crash-proof drones produced so far. And if you happen to crash is you can sell broken drone to us for cash and buy a new one.
Sporting Hassleblad's excellent camera and great hardware, the drone delivers all that was promised and more.
Although $1500 is a little steep for someone trying to get into drones, I'd definitely recommend it to anyone and everyone.
But if this seems like too much to start, then why not look at our shop at sellbroke.com. We can find a way to introduce you to drones, laptops and PCs. All in one place.