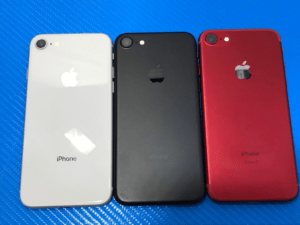 As soon as Apple releases a new iPhone, the old iPhones begin to lose value. So, you might consider changing your old iPhone for a more unique model by selling the older one.
Selling an old iPhone helps the environment, is excellent for your wallet, and saves the company the need to create new materials for making a new phone.
The extra cash could help to either add to get another phone or do something else. There are several places aside from SellBroke to sell your phone, and we have curated the top sites that will give you a good deal.
Buyback boss
This is one of the best places to sell an old iPhone. They guarantee to offer the best prices for your iPhone. It does not take much to sell your phone on buyback. All you have to do is enter your device and get a quote; after accepting the offer, you receive a shipping label by going through the checkout process. You get paid as soon as buyback gets your iPhone, either by PayPal or check.
Decluttr
This website is one of the most popular places to sell old stuff. They have an easy process, a simple and user-friendly interface on the decluttr app, and offer reasonable payment for your devices.
The first thing to do is enter the condition of your iPhone, the phone carrier and the iPhone model. You instantly get a quoted price. Then, you send your iPhone after getting a shipping label and get paid either by direct deposit, check or PayPal.
Swappa
This website allows user to user selling. It is mainly a marketplace for tech products. You set your price to what you want. All you have to do is create an account if you do not already have one, create a listing of your iPhone, take a photo and get a unique listing ID as soon as you are verified. Then, you have to directly ship the phone to the buyer when you get one and get instantly paid through PayPal.
Gazelle
Selling iPhone on this website is pretty easy; you can find the phone carrier and iPhone model. You will get an offer after answering questions about your iPhone. You then go through the checkout process, where you get a free shipping label. Finally, you have to send your iPhone to Gazelle for inspection. If it matches your condition, you get an offer and get paid through PayPal, check or gift card.
They also offer a rewards program that lets you earn points for every dollar your iPhone is worth. That point can accumulate and make you extra cash the next time you sell something on the website.
QuickSell
This website buys your iPhone regardless of its condition. All you have to do is get a free offer after finding your device on the website. You will get a shipping label after you accept an offer. You then send your phone over for inspection and receive payments afterwards within 2-3 business days. The form of the costs could be check or PayPal.
GadgetGone
You won't have a problem with selling your phone on this website. You get an instant offer after answering specific questions about your phone. You then get a shopping label and send the phone to them. Then, you get paid through check or PayPal almost immediately.
To ensure you get the best out of your old iPhone, you need to find out the best price it is going for, especially if it is in great shape. However, some websites like Quick Sell buys your iPhone regardless of its condition.
What to know before selling your old iPhone?
Before selling your iPhone to an individual or a third party, your phone must undergo specific changes to make it safe for you and simple for whoever is buying it.
Back up – remember to back up all of your data such as apps, videos and photos with either a third-party cloud storage service or, on the safer side, apple iCloud storage service.
Turn off Find My App – this a security feature that you must turn off before selling your phone to allow someone else to reset or use it easily.
Remove your existing sim card– to retain your last number and service, you should remove your sim card for your new phone.
Wiping– you have to consider wiping your phone by first logging out of all your accounts. Afterwards, go to settings, and reset all.