MSI Z16 Review: A Perfect MacBook Alternative for Windows Fans
Jun 09, 2021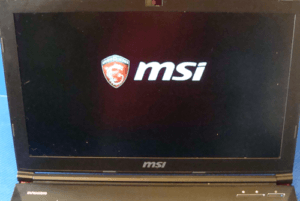 The MSI Z16 is an 11th Generation Intel Core processor laptop with a touchscreen IPS QHD+ display. At 2560 by 1600, the 16- inch PC comes with an color gamut that is 100% DCI-P3 and a 120Hz refresh rate.
The MSI Z16 comes with a Core i7 Intel CPU and has memory options all the way to 64GB. MSI- a leading brand in high-end gaming laptops-- had games and movies in mind for its users, so it provided four audio bass speakers; it also comes with an RTX-3060 GeForce Nvidia GPU with 6GB VRAM and a pair of NVMe Solid State Drive slots.
Design
The MSI Z16 is a laptop with a unique design, and it is a perfect alternative for window users. It even tells on its design-replicating a MacBook Pro. It is made for people that prefer the MacBook-like product but with a windows operating system.
It comes with an aluminum chassis and sleek frame, giving it a beautiful outlook. It weighs 2.2kg and measures 16mm. It has a much larger frame, and its 16-inch display makes it perfect for multimedia editing, video playbacks or gaming. It also comes with a fingerprint scanner, webcam and it is sturdy to carry.
Display
Even though the Z16 is a heavy laptop, MSI had portability in mind. Measuring at the thickness of 0.64 inches and weighing at 5.07 pounds, the laptop can be used anywhere. The large screen makes it super easy to use as a creative or heavy gamer. Unlike the MacBook Pro, the MSI Z16 does not have a retina display, but it comes with a 2,560 by 1,600 pixels or QHD+ resolution at a 16:10 aspect ratio.
The color reproduction of the MSI Z16 is super-solid. It comes with pixel technology and a color space that is 100% DCI-P3.  The very portable MSI Z16 is a 16- inch display laptop with a refresh rate of 120Hz. It comes with a brightness of 400 nits and full DCI-P3 coverage.
Performance
The Z16 like other MSI laptops is a fast performance laptop, even faster than the previous-gen laptop. Because of its new 11th Generation processor, you can choose either the Core i7 option or the Core i9 variant - both of which comes with 32GB of RAM and the RTX 3060 Nvidia GeForce GPU. For storage options, you can choose either the 1TB or the 2TB solid state drive option.
Keyboard and Touchpad
Like the MacBook, the Z16 comes with a mini-LED keyboard backlight, which keeps the laptop looking thinner and the QHD display, making it easy for photo and video editing. The good part about the MSI increases the luminosity of the keyboard. This illumination can be customized individually.
The keyboard is a single unit body CNC design size-wise, and it uses the still series per-key RGB keyboard and a fingerprint sensor for your logins.
The touchpad is a glass surface, effortless precision that travels fast and works fast for two-finger scroll, three-finger scroll, double pinch, and zoom.
Battery
The MSI comes with the 90Whr battery. The battery life is less than expected; for a premium laptop, the battery should be better.
The battery life should be enough power to run a whole day for average use. It also comes with a fast charge technology, which comes to full charge in 90 minutes, making it easy to get back into what you were doing faster.
Connectivity
The good thing about the Z16 is that it has lots of ports. Two Type-A USB ports, a pair of Thunderbolt 4, a headphone jack, and a card slot for microSD. It supports the Wi-Fi 6E, which could be because it is an 11th Gen Series laptop and is a lot faster than the Wi-Fi 5.
It comes with a built-in webcam and has noise cancellation features, making it super easy for your video calls. It also comes with Wireless connectivity that includes Killer Wi-Fi 6 and Bluetooth 5.2, and a 720p webcam.
Final Verdict
The MSI Z16 is not mainly an entry-level laptop. It is a premium creative computer that stands with more expensive competitors. Even though it is an entry-level laptop, it has unusual features and a remarkable size panel. It's expensive and you can get extra money by selling your laptop for cash to us.
This laptop is an attractive option for creatives.  Many features come with this laptop, and between the two USB-C ports with Thunderbolt 4 support, two USB Type-A ports, and a micro-SD card slot, you get to connect a mouse and drive, and you also get different ways to support a second screen.