Is the Samsung Galaxy historically better than the iPhone?
Feb 23, 2021
Is the Samsung Galaxy S21 Ultra better than the iPhone 12 Pro Max?
Right now, the battle of the best big-screen phone is between the Galaxy S21 and the iPhone 12 Pro Max. This is a face-off that many phone enthusiasts have looked forward to, as it puts the best phones from Apple and Samsung at loggerheads.
The review of the Galaxy S21 shows the impressive features of Samsung's flagship phone. A beautiful display in its 6.8-inch AMOLED screen, which scales from 10Hx – 120Hz. A solid 5000 mah battery and dual-telephoto zoom lenses. Also, it has the S Pen support, which is a first from a phone that is not a Galaxy Note.
On the other hand, the iPhone 12 Pro Max is a number one pick on many lists for best smartphones currently in the market. It features a wonderful camera system with an amazing low-light performance and Dolby vision recording for video. The display is a stunning 6.7-inch OLED screen, it boasts of the fastest performance of any phone right now, and the design is quite sleek.
So, which of these two is the best pick for you. We look into their respective area of strength to help you decide.
Price
Samsung did well by cutting $200 off from its Galaxy S20 price, so the Galaxy S21 can start at $1,199. However, the iPhone 12 Pro Max still edges the competition here as it comes $100 cheaper at a $1,099 price.
Although it cost less to upgrade the storage of the Galaxy S21 compare to the iPhone 12 Pro Max. While upgrading to a 256GB version cost an extra $100 for the iPhone 12 Pro Max, it cost only $50 to get the 256GB version of the Galaxy S21. The same goes for the 512GB version as the S21 is $20 cheaper than the iPhone 12 Pro Max.
Design
The S21 comes in a new contour-cut camera design that fusions the camera to its glass back. The look is quite sleek but it doesn't stop the S21 from looking solid. It is taller, heavier, and thicker compared to the iPhone 12 Pro Max. it weighs 8.08 ounces and measures 6.5 x 2.97 x 0.35 inches while the iPhone 12 Pro Max weighs 8.03 ounces and measures 6.33 x 3.07 x 0.29 inches.
For color options, Apple gave the option of Gold, Silver, Graphite, and Pacific Blue while Samsung offered the S21 in Phantom Black and Phantom Silver through carriers, but there is the option of Titanium, Navy, or Brown on Samsung.com.
For water resistance and durability, the iPhone has the advantage. Apple put the Ceramic Shield which is built to protect the phone from a drop, four times better than its predecessors. Samsung did not make any such claim for its Gorilla Glass screen.
Display
The S21 edges out the iPhone 12 Pro Max here. It has an AMOLED display that can go all the way from a 10Hz refresh rate to 120Hz, while the iPhone 12 Pro Max cannot get past 60Hz. The 3200 x 1400 resolution is also sharper than the 2778 x 1284 in the iPhone 12 Pro Max. The same goes for the brightness, which is 821 nits to 654 nits in favor of the S21.
Cameras
This is one area that might serve as a decider for many. The iPhone has a 12MP main sensor, a 12MP telephoto-zoom lens that can reach 2.5x optical zoom, a 12MP ultra-wide camera, and the LiDAR sensor that supports low-light photography.
The S21 a 108MP main sensor, a 12MP ultra-wide camera, dual 10MP-telephoto lenses that can go up 3x and 10x optical zoom respectively.
The camera on both phones are great but they come out on top in different aspects. For zoom performance and contrast, the S21 performs better. For vibrancy, low-light photography, and portrait mode, the iPhone 12 Pro Max appeared to perform better in this aspect.
Performance
The S21 has 12GB of RAM and a fast chip in the Snapdragon 888, but the iPhone 12 Pro Max edged the performances. For video transcoding time, graphics fps processing, and the core tests, the iPhone 12 Pro Max came out on top.
Battery life
The S21 Ultra comes back strong with its 5000 mah battery that lasts an impressive 11.25 hours during the battery test. The iPhone 12 Pro Max could only last for 10.53 hours. Although, the S21 Ultra drops in a better time when the screen is set at 120Hz, clocking slightly over 10 hours. Both phones come with fast charging.
The battle between Samsung and Apple has never been this close, with the iPhone 12 Pro Max narrowly edging out the Galaxy S21 Ultra based on performance strength and a slightly better image quality. The design is also slightly durable than that of the S21 Ultra. Although, the S21 Ultra comes out top for display, battery life, and cost of an upgrade.
It is difficult to choose between both as you will get a lot no matter your option. That is why they are the two top phones currently in the market. If you choose to sell iPhone and buy Samsung Galaxy we are happy to help. We offer cash for used electronics and the fastens turnaround.
10 Reasons Why the Galaxy S9+ is Better Than the iPhoneX
Here are some quick responses as to why I think the Samsung Galaxy S9+ is a better phone than Apple's iPhone X, and I'm a full-fledged Apple ecosystem user, but sometimes you just need to look at the facts presented and not look at things from a biased point of view. So, without any further ado...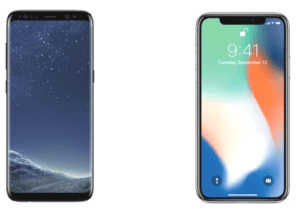 #1 - The lower price tag.
You can get a Samsung S9+ for $720.00 - $840.00 and the iPhone X starts at $1,000.00. Yes, these phones are super expensive, but the S9+ is still $160 cheaper.
#2 - The headphone jack.
I am happy that Samsung didn't copy any of these major brands that are doing away with the headphone jack. It's not a huge aspect, but it certainly comes in handy when you forget your headset adapter for the iPhone X. Also, if you use the auxiliary port in your car without the adapter or a regular jack you are going to be up a creek without a paddle.
#3 - The fingerprint sensor.
I know a lot of people would rather use their fingerprint sensor than facial recognition. I am among those people myself. The world already has a ton of recognition data points in my life. I'd like to save my face for at least as long as I can. Maybe a bit extreme, but who knows the long-term effects of these invisible sensors burning up your face. When the X-ray machine first came out they didn't use the protective gear they now use after understanding its negative effects.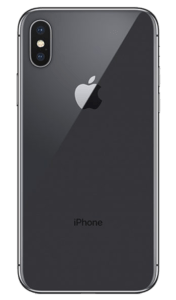 #4 - The dual-aperture camera.
Camera in the S9 and S9+ is definitely impressive and much better than the iPhone X.
#5 - Memory expansion.
If you run low on your internal storage you can simply put in a microSD card for up to 400GB of expandability. It's a shame that most OEM manufacturers are ditching this method.
#6 - More advanced LTE radios.
For example, on T-Mobile, you're getting 4x4 MIMO and 256 Quamm as well as band 71 which allows you to tap into T-Mobile's 600 megahertz spectrum that allows for much better coverage especially in suburban areas of the country.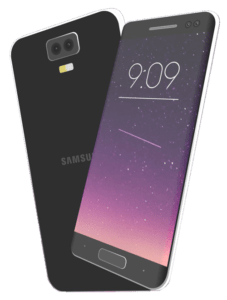 #7 - The OLED display.
Samsung's S9 and S9+ has one of the best OLED panels on the planet. The Samsung screen is drop-dead awesome. It is clearly the king of smartphone screens without a shadow of a doubt. With the default settings set at the Adaptive Display mode, the colors are not super accurate, however, with the beauty of Android you simply go into screen mode and into customizations and go to the basic screen setting to get a more accurate color profile.
#8 - No "Notch"
The notch has been blown out of proportion but to me, it doesn't really bother me in portrait mode. However, when watching videos or doing anything in landscape mode it becomes a sore thumb. It is true that many third-party developers have worked around it nicely. It would just be better without a notch in the first place. Maybe Apple will remedy that issue, maybe not.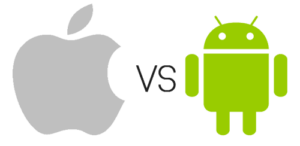 #9 - The Android operating system.
The ability to change and rearrange icons, change system fonts and different launchers are just a dream come true for people that love to customize their phones. Every Android phone has the ability to look completely different than another one. As far as rearranging icons you can do so on both OSes, but the iPhone OS doesn't allow you to have icons sit independently or separately, it requires the icons to be sequential. With the Android OS, you can put individual icons wherever you want. For 10 years the iPhone has kept the same boring layout.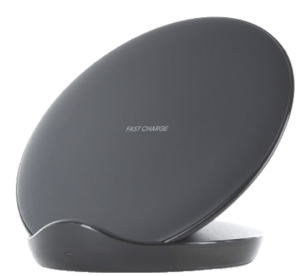 #10 - Fast charging.
Last but not least you get fast charging right out of the box. Apple wants us to spend an additional $75 to use fast charging. To me, that's just price gouging Apple users. I miss the days of ol' Steve Jobs. To make matters worse, you can't even use a USB-C from a MacBook Pro, but I can use an S9+ for fast charging.
#11 Bonus Point: Dual SIM capability.
Although it is an upgraded version with the product model number ending in "DS" for dual-SIM, the Galaxy has the option for 2 SIM cards whereas Apple has yet to hook us up on that. For me personally, that's Apple's biggest con. I know not everyone feels the same, but in a day in age where it's a reality on much, Much, MUCH cheaper phones, Apple should also offer the Dual-SIM support feature. While you will be able to place two SIM cards, you will not able to expand your storage in this manner. This is what is known as a hybrid SIM card tray. You can either place a microSD card and a single SIM card combination or two SIM cards. But either way, having the option is awesome compared to Apple's constrictions.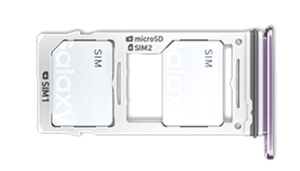 iPhone 7 vs Galaxy S8
We all probably have the same question lingering on our minds. Which phone is better, the Apple iPhone 7 or the Samsung Galaxy S8? Which one offers the bigger bang for your buck? The most recent version of each is the S8 or S8 Plus for the Galaxy and the 7 or 7 Plus for the iPhone.
The Galaxy released April 21st runs on the Android 7.0 Nougat operating system while the iPhone, released last September, is on the iOS 10 platform. Both have great cameras and built-in features, are water-resistant and have biometric features. That only means that they recognize your fingerprint, though the S8's is reportedly tricky. For the S8 release, Samsung ran a promotion to capture the growing virtual reality customer base by throwing in the latest Gear VR and controller and an Oculus game pack for those who pre-ordered starting March 30th.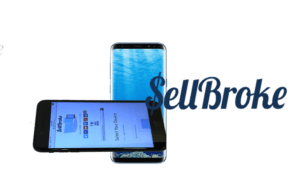 Also included in the bow with every Galaxy, irrespective of order date, are AKG earbuds in the box valued at $99. Score one for Galaxy there because Apple eliminated the headphone jack in both the 7 and 7 Plus forcing users to switch to wireless earbuds, called AirPods, rendering the collection of earbuds we've accumulated over the years obsolete. Reviewers rated the wireless functionality highly while the actual sound quality got mixed reviews.
CPU
Before we get to aesthetics, what's inside? The US version of the Samsung S8 has a Qualcomm Snapdragon 835 processor while the international version has a Snapdragon Exynos 8895. The Snapdragon 835 is a big deal because, in short, it's smaller but does more, faster than the last top processor, the Snapdragon 821. Because of Qualcomm's partnership with Samsung, you can only get that processor in a Samsung Galaxy S8, providing a major selling point for the phone. In practical terms, a smaller processor means more efficient operation and phone designers have more freedom to build something ultra-slim, or structure internal components without working around a large processor. A big plus, it also uses less battery life.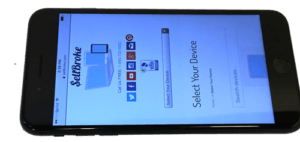 In a comparison with Apples' A10, the tech review website: TrustedReviews.com, found that the A10 just edged the Snapdragon 835 in a benchmark test of mixed-processor intensive tasks. However, in the 3D graphics score, which predicts how well the phone will do on gaming tasks, the Snapdragon was 25% higher than the A10. We know that benchmark tests don't always translate to the real world application, a difference like that suggests a major leg up for Samsung with the gamers, in addition to the VR bundles for order with the S8.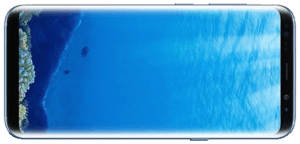 GPU
The graphic processing unit (GPU) from Qualcomm is an Adreno 540, while Apple used a PowerVR GT7600 GPU. The Galaxy S8 also takes the RAM competition with 4GB, as the iPhone only has 2GB or 3GB on the 7 Plus. RAM means memory, that is, what hangs on to what you've recently been doing on the phone. More RAM allows you to multitask or get back into a recent app more quickly. So, while both RAM and processor are related to speed, they are distinct. However, while the Galaxy S8 has more RAM, iOS is more efficient and doesn't need more RAM to function equally. That's why the Galaxy phone has more RAM, but it's actually about even.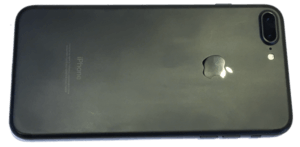 Display
On to how it looks and feels to the consumer. The Galaxy S8 has a 5.8" display of 570 pixels per square inch (PPI) and a weight of 5,46 ounces. The iPhone 7 has a 4.7" display of 325 PPI and a weight of 4.87 ounces. If you're really a camera pro, you probably already know that both phones, all 4 models, have a 12 megapixels (MP) camera. The 7 got raves from the photographer blogs, hailing the Optical Image Stabilization that was on previous iPhone Pluses, and the new image signal processor.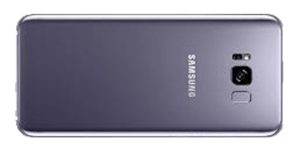 The 7 Plus has Bokeh Effect for portraits. A BGR comparison for overall function placed them about even, depending on use. Side by side comparisons of identical photos shot with each camera in multiple reviews shows the S8 a little brighter and a little more vivid for still photos of selfies and simple landscapes. For video, both good stabilization, but the iPhone has 2x zoom thanks to its telephoto lens, a feature the S8 lacks.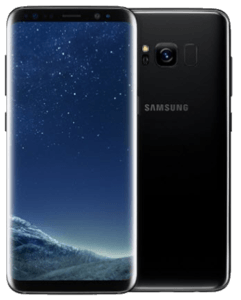 Battery
The real question for most of us is how long will the phone last on a charge. The S8 specs tell you how long the phone will go on just MP3 playback, video playback, and talk time. I'm sure that you want to know how long it will last over the course of your average day mixing talk, text, social media, taking and browsing photos, and maybe Netflix. The bottom line is, both phones are capable of managing an entire work day plus an evening on one charge. if you're not constantly on energy-intensive apps. You can conserve battery by kicking down screen brightness to a still-legible 74-80%.
Siri vs Bixbi
As for organizing your work and life, the iPhone's Siri is probably still the champ. You can ask her any random question, and use your voice for functions. The S8's Bixby is more of a task manager to help you use the features in your phone than an instant encyclopedia to the world like Siri. If you are a shopaholic, one cool Bixby feature is snapping a photo with object recognition that will help you track down where you can get the sweet gear you just saw.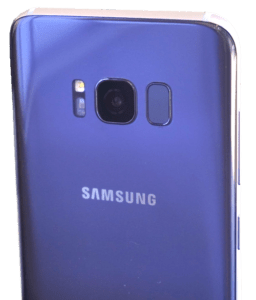 Apps
To get apps for either phone, both Google Play Store and the Apple Store have millions of apps. You won't suffer options on either OS. On the topic of apps, you'll need them in the S8 if you are a video chatter. Unlike Apple's FaceTime, Android doesn't use a system standard free video chatting app. Skype and Google Hangout have their advantages, but if you're averse to learning something new and using different apps for the same core function, you might think twice about the S8.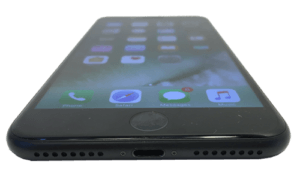 Pricing
Regarding price, the iPhone starts lower but also goes a lot higher. And let's keep in mind these are not budget smartphones. For the S8, retail price is either $750 or $840 for the Plus, with standard 64GB storage. The iPhone 7 and Plus each offer 32GB, 128GB or 256GB. The price range is $649 for the 7 at 32GB to $969 for the 7 Plus at 256GB. There are of course deals and promotions with the four carriers that offer both the S8 and iPhone 7. You might want to keep those deals in mind and think twice about investing in an iPhone 7 right now because the iPhone 8 is rumored to be out later this year.
One feature Apple watchers say will be included is superior biometrics: the fingerprint feature will easily dominate the Galaxy's troublesome reader. No word yet on how glossy the iPhone might be if Apple's designers attempt to step to the S8's much-touted look. But Apple could think twice about that idea, as reviewers noted that the glass body that makes the S8 so beautiful also makes it a fingerprint magnet.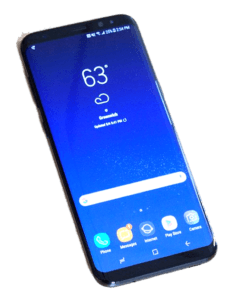 Neither Galaxy or iPhone is best. Because that is always a very subjective opinion. It usually boils down to which system you prefer, Android or iOS. Time will show which one, Samsung Galaxy or iPhone is more durable. And how much of an upgrade will the iPhone 8 be compared to current model.
Don't worry if your phone fails. You can now easily sell broken iPhones and other smartphones to Sell Broke and use the extra cash to purchase a new phone.

If you don't have all the money to buy brand new flagship smartphones you can buy a good used phone and save a lot of cash. In that case you will enjoy reading our tips on buying a used smartphone.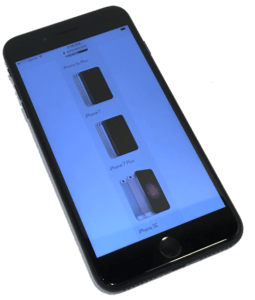 iPhone 7 vs Galaxy 7
Both Apple and Galaxy are hoping people will part with their hard earn cash for a lucky number 7. It's time to get the grudge match on between the smaller offerings of both manufacturers
Looking at the specs on paper between iOS and Android phones is never a true oranges to oranges comparison. A quick comparison of the specs: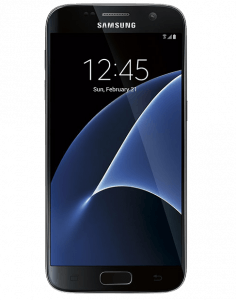 Galaxy S7:
5.1" 1440p AMOLED display
1 /2.5" - 12MP f/1.7 main camera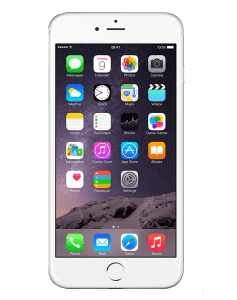 iPhone 7:
32GB non-upgradable storage
⅓" 12MP f/1.8 main camera
Design
With that out of the way and moving on to design the new color options for Apple this season are 2 flavors of black: matte black and and glossy. They did a really good job with the matching antenna bands.
Samsung's done a terrific job of refining the look of the Galaxy over these last two years and the S7 stands as possibly one of the most attractive devices of the year. It'll be a personal choice whether people gravitate towards a metal or glass phone body. The design is relative in many people's' opinions because most understand that these devices always live inside a case.
Displays
When it comes to the screens, Samsung chalks up an easy victory for the display this year. Not only a higher resolution and a brighter outdoor auto mode this AMOLED display panel delivers a wonderful saturation and contrast. For the purists in the world switching the display to basic mode offers one of the most color accurate screens available on any mobile gadget. It should also be mentioned that even though the Galaxy's screen is larger than the iPhone's, it doesn't seem that much bigger in practical use. One advantage for the iPhone is the home button is slightly easier to reach for folks with smaller hands.
Speaking of home buttons, Apple removed the actual button, and relies on 4 sensors that will hopefully remedy one of the more common failure areas for the iPhone and we're confident that this button will age better than the easily scratched home button on the Galaxy.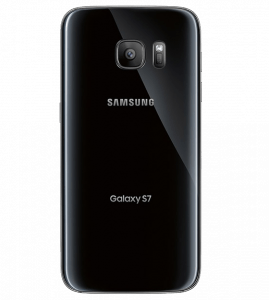 Cameras
Taking a look at cameras the iPhone 7 is nicely improved. It has a faster autofocus performance, a wider aperture and optical image stabilization all add up to a better performing shooter. However, we need to give the overall win to Samsung Galaxy's focusing system is second to none and insanely quick. The larger image sensor helps seeks out a win in lower light situations and the app to control the camera is better organized with options for folks of all photography skill levels.
Where Apple still holds a velar lead is with HDR processing in slow motion video, though we are still disappointed to see that the iPhone still cannot record stereo audio when shooting video.
Both selfie cams are a split decision when shooting still shots. The look of the iPhone camera is better because though the Galaxy has a wider angle view, it tends to wash and blur out details, but again it seems Samsung is the better camera here.
Apple finally produced a 1080p video from front camera, but Samsung has been producing quad-HD video the front camera since the Galaxy Note 4.
Audio
The flip-side to the multi-media debate is audio performance. If Samsung slacked off anywhere it was with the phone and speaker playback. The iPhone's 4 stereo speakers help fill in a wider range and are louder than the single bottom-firing Galaxy speaker. Many are not particularly fond of Apple's strategy of removing the headphone jack, but even through an adaptor the iPhone provides a more powerful amp to drive your headphones. Galaxy will properly playback 24-bit audio files, but output is upper mid-pack at best.
Durability
Most flagship phones now offer a range of water resistance, and the slight edge would have to go to Samsung due to their IP68 rating as opposed to a IP67 of iPhone's, though, in real world use how people might damage their phones, there may not be a clear advantage for either phone. Context is key, and say you dropped both phones on their backs in a rocky lake, the iPhone would likely survive that better because any crack in the Galaxy glass would probably reduce the effectiveness of Samsung's IP68 rating and water sealing.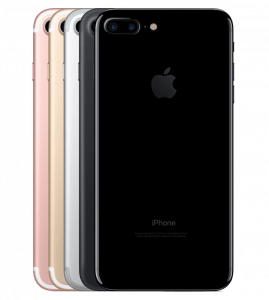 Batteries
The iPhone 7 battery is larger than the iPhone 6S, but in refining the battery benchmark, it cannot outperform the Galaxy S7. Streaming 30 minutes of HD video over WiFi at 190 lux, the 6 month old S7 drained 6% of its battery while the iPhone drained 7%. Both phones actually do a better than average job hanging through moderate use days and getting us to dinner time with a little bit of juice to spare. For those times of need when you need to top off for the end of the day the Galaxy also wins that race even though it has a 50% larger battery than the iPhone. Samsung claims it can charge up to 60% in 30 minutes, but that may not be too accurate. Galaxy is more likely to get upto 35% while iPhone only gets up to around 27%.
Both phones are the frontrunners of the market. Both are expensive but they offer a lot more than competing brands. At the end of the day it will boil down to personal preferences. If you have Apple products throughout your home, the iPhone will always be an easier addition with compatibility. Take a look in the display racks in the stores and play around with each one and see which one feels better for you.
Choosing your smartphone is not for ever. You can sell your phone and buy a different one if you don't like it. Sell Broke will buy your iPhone and Galaxy SmartPhone for the best cash offer.